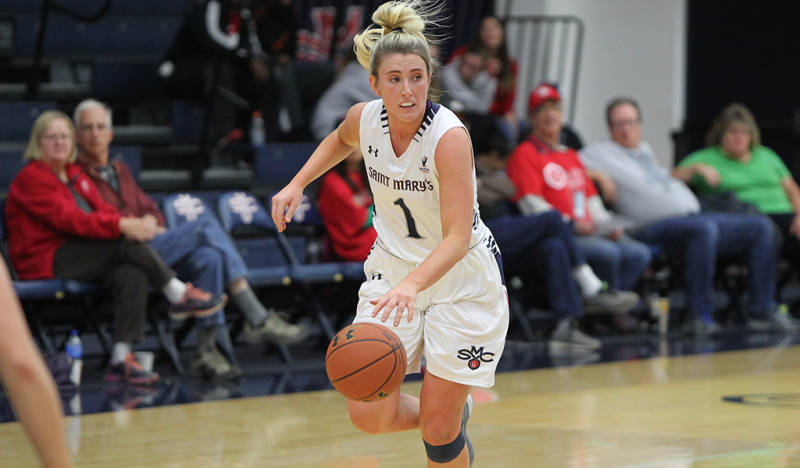 May 19, 2017 | WNBL news
The MAC Adelaide Lightning is very excited to announce the signing of promising guard Lauren Nicholson.
Nicholson comes to Adelaide at 24, already after a decorated career representing Australia at the 2010 FIBA Under 17 World Championships and having a stellar college career. Lauren attended St Marys in California, following in the footsteps of fellow familiar Aussie names such as; Patty Mills, Matthew Dellavedova and Kate Gaze.
Averaging numbers of 17.6 points per game and 3.5 rebounds in her Junior year and 17.0 points per game and 3.9 rebounds in her Senior year, Lauren earnt herself selection in the First-Team All-West Coast Conference for both years.
Head Coach Chris Lucas is again very excited about the recent signing, ÒLauren is a good size guard who shoots the ball well and rebounds at both ends of the floor, she comes into the program with a strong work ethic and attitude and I will be looking for her to take on some defensive assignments, particularly in the three (small forward) spot.
Signing last year with the Sydney Uni Flames, saw Lauren unfortunately fracture her tibia leading to a 10week intense rehabilitation process. Lauren was able to recover completely coming off the bench for Sydney averaging 5.1 points and 2.5 rebounds in 19 games in the 2016-17 WNBL season.
ÒLauren is keen to keep improving and IÕm looking forward to working with her to achieve her long-term goals because I believe she has great potential as a playerÓ Chris Lucas said.
ÒOff the court, sheÕs a person of great character who will fit seamlessly into our team culture.Ó
Seeing a revamped MAC Adelaide Lightning, GM Mandy Spear said ÒLauren is a highly sought after forward, so we were delighted when we were approached by her agent for an offer, and even more delighted when she accepted. We are slowly actualizing our vision for the Club. We still have a lot of work to do, but with time and the support of the fans, we hope to see our long-term goals for the club eventuate. Lauren, (and the rest of the team), is a crucial part of achieving that.Ó