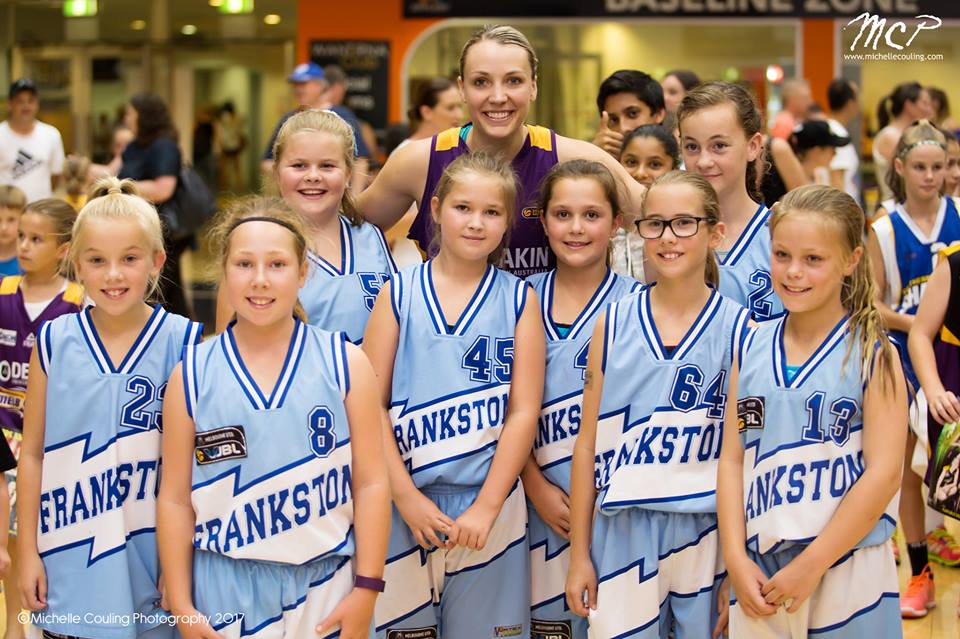 February 7, 2017 | WNBL news
The Deakin Melbourne Boomers have today launched its own academy, a pivotal step in the clubÕs increasing push to connect the grassroots with the elite.
The Melbourne Boomers Girls Academy commences on Tuesday February 28 with all sessions to be held at the State Basketball Centre Ð the Home of the Boomers.
ÒThis is a pivotal step in our key focus ofÊconnecting grassroots with the elite. Like everyone within the basketball community, we are extremely proud and supportive of girls and women in basketball,Ó said Boomers GM Justin Nelson at the launch.
ÒThe academy is open to girls across Melbourne. It provides sessions with Guy Molloy, academy coaches and our elite players. We look forward to our first intake starting on Tuesday February 28.Ó
To ensure that the academy is supportive of each playerÕs current schedule the Boomers have limited each academy block to being six sessions, providing participants with an additional opportunity to complement the training they are already doing.
The academyÊwill centre around small groups that are age and skill specific to maximise the progress and development of all players, of all levels.
ÒThe Melbourne Boomers Girls Academy is an exciting new program that connects grassroots female players to the elite in a highly structured way,Ó said Boomers Head Coach Guy Molloy.
ÒWe will be introducing young females to the skills of basketball that are essential to their improvement, and provide a logical method of practicing these skills.ÓÊ
The Melbourne Boomers Girls Academy is open to girls aged 10yrs to 18yrs. Each academy block runs for six 75-minute sessions. There will be three academy blocks conducted during 2017 Ð participants are now invited to register for the first one commencing on Tuesday February 28. The cost is $198.
The first 40 players to register will also receive a free pair of And 1 basketball shoes.
You can register @Êwww.trybooking.com/ORKM