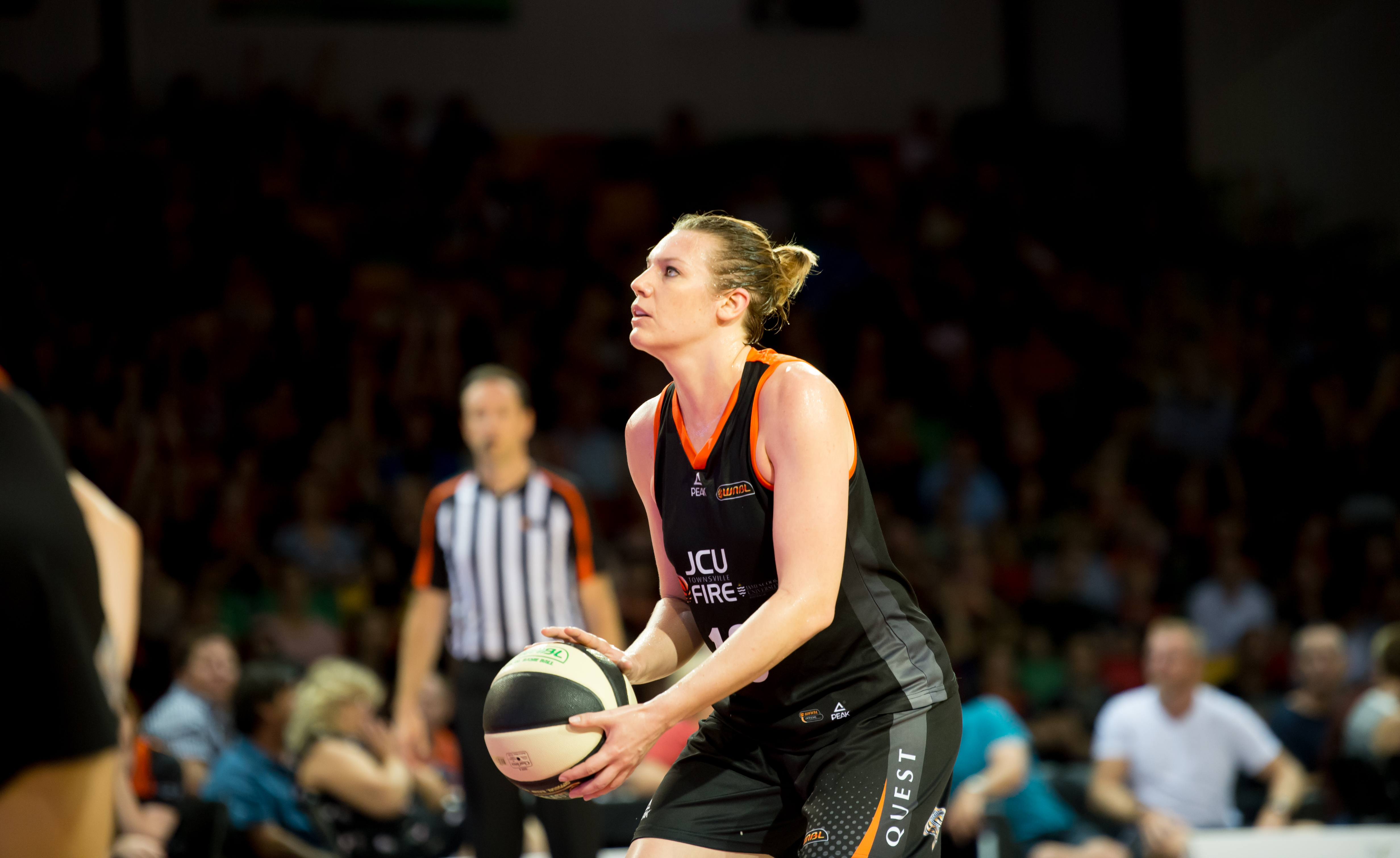 March 26, 2017 | WNBL news
JCU Townsville Fire vice-captain Mia Murray will chase a third WNBL championship in North Queensland after agreeing to a new one-year deal.
A cornerstone of the FireÕs back-to-back championships, the 2014/15 Rachael Sporn Medallist, who sits third on the clubÕs games record list, will extend her stay into a seventh season.
ÒIÕm excited to be back for another season with the JCU Townsville Fire,Ó Murray said.
ÒWe have worked so hard to create a successful culture up here and itÕs something that I love being a part of.
ÒHaving relinquished our title this season, the focus for 2017/18 will be on re-capturing the trophy and IÕm sure that we will boast a squad that will be capable of doing that.Ó
Murray joins championship-winning teammates Micaela Cocks and Darcee Garbin on the 2017/18 roster after enjoying a career-best year.
The 28-year-old averaged 14.0 and 4.9 rebounds as she took her game to new heights, shouldering the scoring load alongside five-time WNBL MVP Suzy Batkovic.
ÊHead coach Claudia Brassard said she was delighted that Murray had extended her stay with the Fire.
ÒMiaÕs the quintessential professional and we love having her in our program,Ó Brassard said.
ÒNot only is she one of the leagueÕs best pure shooters, sheÕs a fantastic teammate and one of the hardest working players in the competition.
ÒShe enjoyed another great year and we look forward to her continuing her success with the Fire.Ó
The Fire will continue contract talks ahead of free agency opening next Saturday.