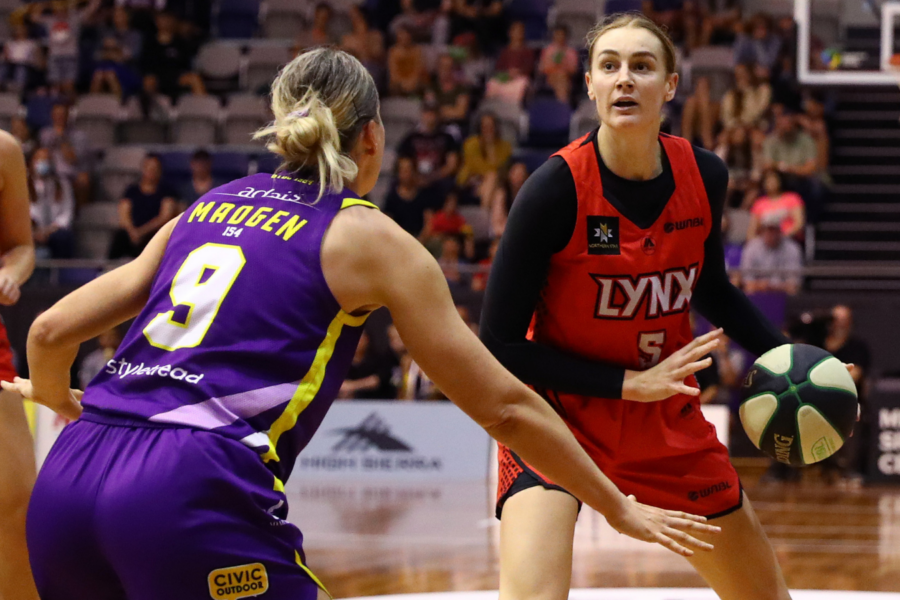 April 26, 2022 | WNBL news
With the 21-22 WNBL Season now complete, the league, Clubs and athletes look to the season ahead, and with that, the building of rosters is a key component.
Player movement is generally high in the WNBL, and therefore following the signing of athletes is a sport itself.
The WNBL free agency period commences 21 days after the final game of the WNBL season, which this year would have been Sunday, May 1. Given that's a weekend, the official commencement of free agency will be on Monday, May 2 at 9am (the live tracker, team lists & updates, and FAQs for Free Agency will be live on the website at that time).
At the commencement of free agency, Clubs and athletes who were not previously engaged, can commence discussion and ultimately present offers and sign contracts for the 22-23 WNBL Season and beyond (multi-year contracts are permitted). Note that Clubs and athletes who had contracts in the 21-22 WNBL season are able to undertake this process at any time during and post-season – they do not need to wait for free agency.
CAP & SALARY INCREASES
In line with the launch of free agency, is the release of the Salary Cap for the upcoming season, which for 22-23 increases to $430k per team (up from $420k in 21-22). As part of that each Club may designate a 'marquee player' of which $66.5k (15.5%) is included in the Cap. The minimum wage for the 22-23 Season also increases to $15k (up from $13.5k in 22-23).
Clubs' stipend contribution to athletes for Private Health Insurance also increases in the upcoming season, moving up to $200 per month per player (up from $100 in 21-22).
These increases provide more to existing athletes of the WNBL, and also provide greater enticement for those considering the league from both overseas and locally.
TEAM STRUCTURE
Teams will be able to contract up to two imports, which include those athletes that are not residents of Australia or New Zealand. League rules state that playing rosters must have a minimum of 10 contracted athletes.
Further to this teams can have an unlimited amount of Development Players, providing opportunities for young local players to train with a team, and be exposed to what it means to be a professional basketball player.