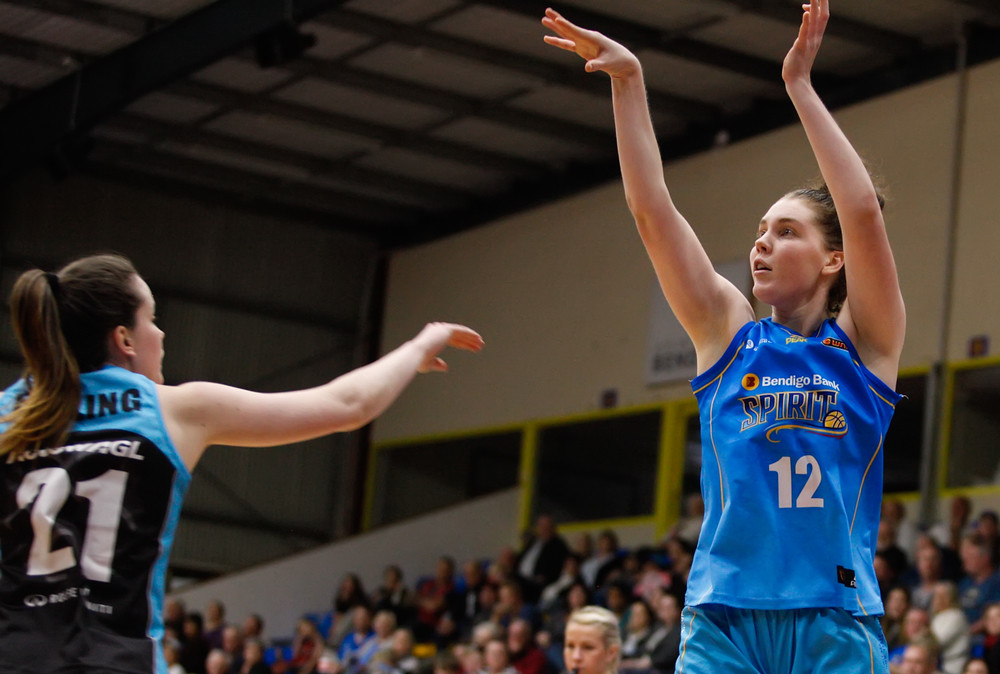 April 28, 2017 | WNBL news
The Bendigo Bank Spirit has announced its first signing of the 2017-18 WNBL season, with Nadeen Payne re-joining the club.
The 188cm, 23 year old power forward averaged seven points and four rebounds a game last year, and coach Simon Pritchard was keen to get her signature again this season.
ÒA lot of what Nadeen did for us last year wonÕt appear on stats sheets,Ó he said.
ÒShe played some big roles for us defensively last season, and we were able to use her in a number of different offensive roles as well.
ÒShe filled some gaps for us in the second half of the year and played really well in unfamiliar positions. That sort of player is invaluable.Ó
Pritchard said the former Australian under 17 and 19 was also important off the court.
ÒHer dedication and commitment at training and her contribution to team culture is part of why I wanted her back,Ó he said.
ÒThat part of sport is important to this team and this club. ItÕs not just about results itÕs about building a sustainable team and a sustainable culture.
ÒThese girls know they are role models to every young Bendigo and regional Victorian basketballer, and we want this city to be proud of not just the kind of team we develop, but the kind of person we develop as well.Ó
Nadeen said she is Òreally excited to be backÓ.
ÒIÕm a small-town girl at heart and I love the community support Bendigo shows this team,Ó she said.
ÒThe club, the fans and the city have been great, so it was an easy decision to come back.Ó
Photo: Akuna Photography