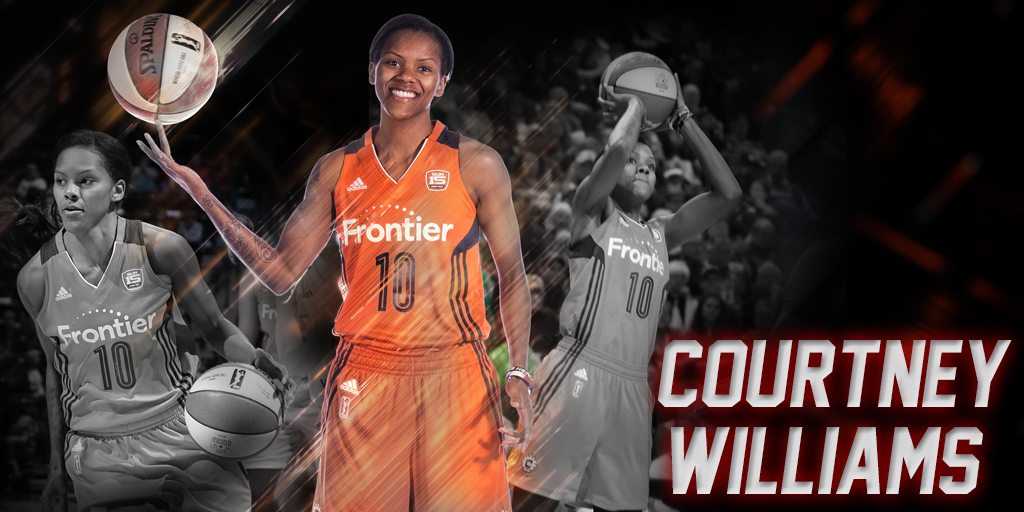 August 10, 2017 | WNBL news
The Perth Lynx have made a major recruiting coup, and are thrilled to announce the signing of star WNBA guard, Courtney Williams.
Williams, 23, has enjoyed a breakout year with the Connecticut Sun, averaging 13.5 points, 4.5 rebounds and 27 minutes per game as a starter, all while shooting 49.4 per cent from the field.
The American has burst onto the WNBA scene in her second season as a professional thanks to her remarkable athleticism and incredible scoring ability, and joins the Lynx as one of the highest profiled signings in the clubÕs 30 year history.
It has already been a big week for the sharp-shooting Williams, after exploding for a career-high 27 points against the Seattle Storm on Wednesday, including a fourth quarter in which she personally outscored the Storm 15-9.
ÒI think I willÊbring great energy and enthusiasm to the Perth Lynx,Ó said the former University of South Florida superstar.
ÒIÕm always going to do whatever it takes to win. IÕve heardÊnothing but great things about theÊclub, so IÕmÊexcited to join the Lynx.Ó
Standing 173cm tall, the Connecticut Sun star will arrive in Perth with an impressive resume, including a gold medal with the US national team at the 2015 World University Games.
ÒCourtney is an explosive combo guard, she plays considerable minutes for the Sun in the WNBA and scores at a very high efficiency,Ó said head coach Andy Stewart.
ÒShe is not only an excellent scorer, but her athleticism enables her to gather rebounds and steals on a regular basis.Ó
The free-scoring 23-year-old adds even more firepower to a Lynx backcourt group already boasting significant talent.
ÒCourtney is a terrific complement to our guard contingent. Their resumes are exceptional; Sami Whitcomb as the WNBL leading scorer, Alice Kunek an Australian Opal, Toni Farnworth a New Zealand international and Alex Ciabattoni a former Rookie of the Year.Ó
ÒThe challenge now is to get this talented group to gel on the floor and reach a very exciting potential.Ó
Perth Lynx memberships areÊon sale now, starting from just $6.90 per game!