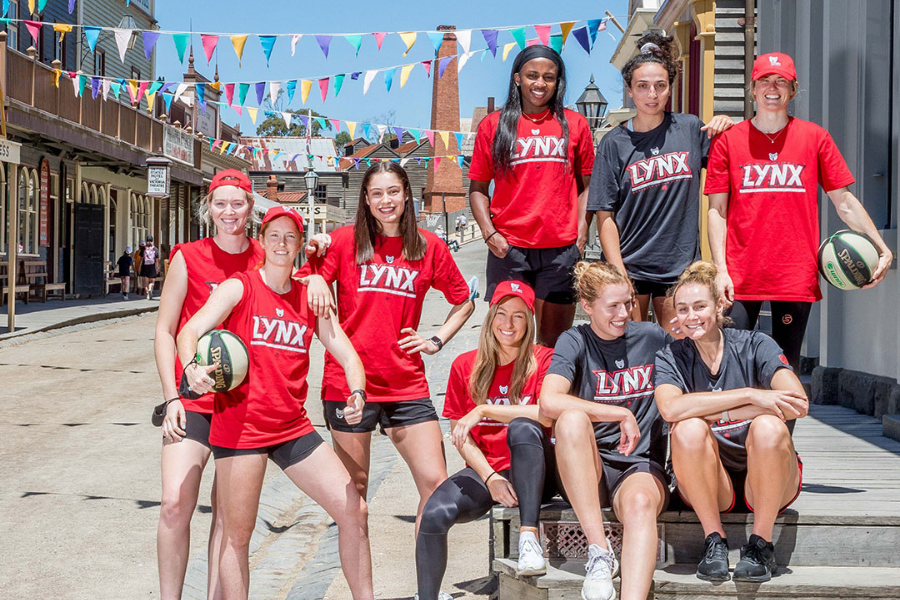 February 10, 2022 | WNBL news
After almost six weeks on the road, the Perth Lynx travelling team has been granted an exemption to return home to Western Australia.
Working with the WA Government, the WNBL will be looking to lock in Perth-based games for the back end of the season and is most excited by the chance to reunite the game with the ever-patient and passionate WA supporters.
The Lynx will make the trip home this Sunday the 13th of February and upon return will complete seven days of isolation. The team has been granted approval to leave isolation for training purposes only.
As announced last week, the WNBL has adapted to a two-week floating fixture, which has allowed for flexibility when accommodating to these ever-changing circumstances. This extra movement in the fixture also means that any games impacted by COVID will now have the option of being postponed and rescheduled, rather than cancelled, ensuring all teams will finish the regular season having competed in 18-games.
The Lynx's relocation and isolation period means that their two round 11 games against Adelaide Lightning and Southside Flyers will be postponed.
The Lightning and Flyers will now go head-to-head on Saturday the 19th of February at Dandenong Stadium at 7:30pm local and will be broadcast via Kayo Sports.
See the full round 11 fixture here.
The league will continue to work with the WA Government to ensure that the Lynx can play out the rest of the season while implementing a plan for interstate clubs to safely travel in and out of the state. The WNBL will also work alongside Basketball Australia to navigate entry to WA for Lynx players Sami Whitcomb and Darcee Garbin for when they return from national duties in Serbia.
We would like to thank the City of Ballarat and Ballarat Basketball for welcoming and accommodating the Perth Lynx over the past six weeks all with the support of the Victorian Government.
Head of WNBL, Christy Collier-Hill welcomes the news and acknowledges all Perth's efforts to keep the season alive.
"We're thrilled for the Perth travelling party that they're finally able to return home, and sincerely thank them for their commitment to the WNBL this season – it's really been extraordinary," Collier-Hill said.
"With the hub last season, January of 2020 was the last time Perth played at home, and no doubt the Red Army will be incredibly excited to see the Lynx in action on home soil."
More information to come soon.