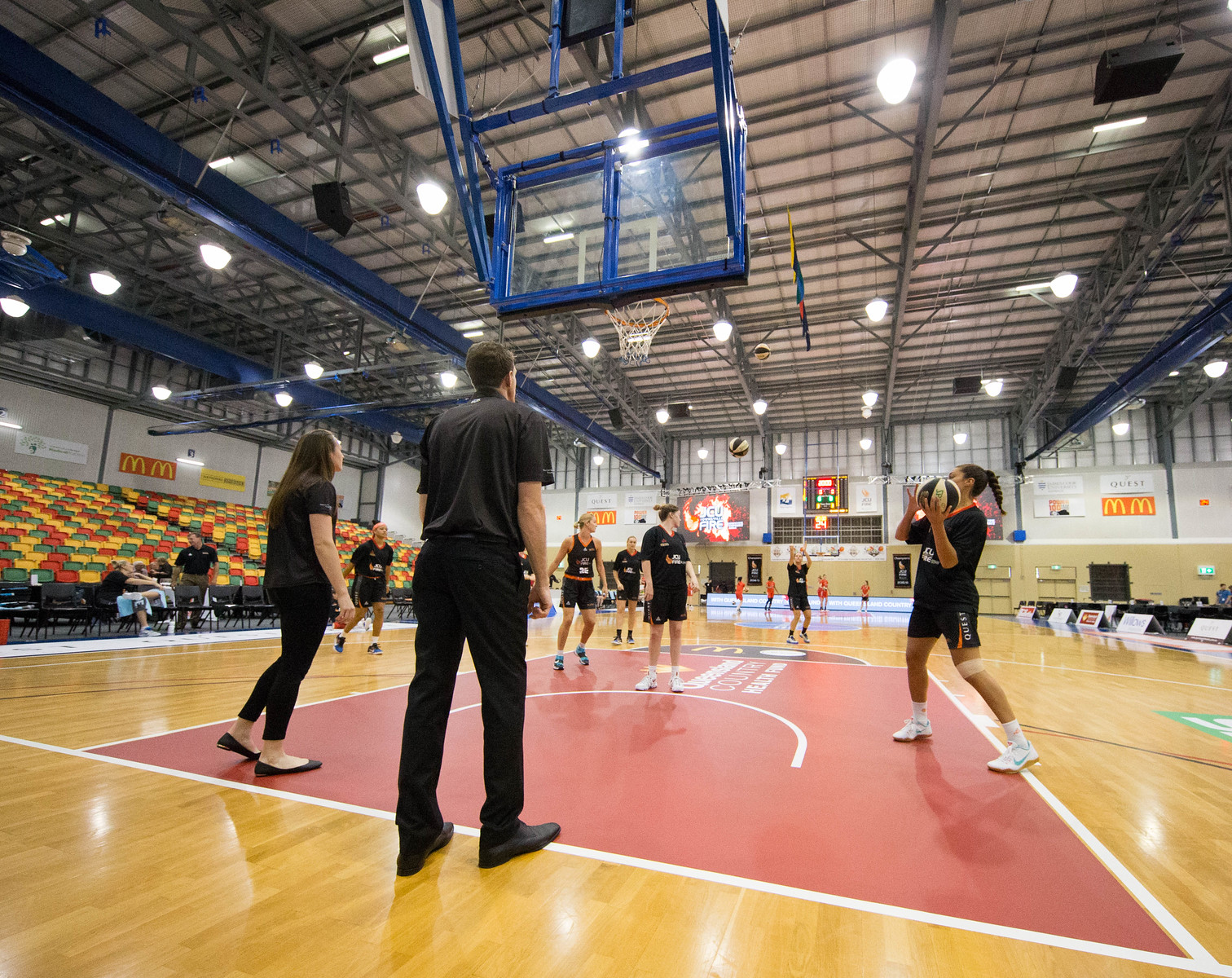 February 7, 2017 | WNBL news
The Queensland Government will continue to support young women and girls in care after renewing the JCU Townsville FireÕs Youth Engagement Program.
Earlier today, Minister Assisting the Premier on North Queensland and Member for Mundingburra Coralee OÕRourke said the Palaszczuk Government was proud to commit a further $50,000 to extend the program into a third year.
Delivered by the FireÕs playing and coaching staff, the Youth Engagement Program provides up to 20 workshops to each of the participants.
The practical workshops focus on a range of matter including leadership, getting active, nutrition, making positive life choices and building closer ties within the community.
ÒThis program is about encouraging young women and girls to participate in sport and reach their full potential, which is a good thing for the entire community,Ó she said.
ÒIt focuses support towards young women aged 10-18 years who are in out of home care.
ÒThe program provides an avenue to develop social, education and employment opportunities, with access to positive role models for participants while getting active and healthy in their community.
ÒWe know too many at risk young people in Townsville are turning to a life of crime, and this is another important initiative to provide an alternative path for young women in care.Ó
Fire captain and triple Olympic medallist Suzy Batkovic said the JCU Townsville Fire was delighted to continue their Youth Engagement Program.
ÒIÕve seen first-hand what a positive impact the program has had on its participants and while the practical workshops provide necessary life skills, it is about much more than that,Ó Batkovic said.
ÒItÕs about showing the participants that people care Ð that we care Ð and that we want their lives to be richer and fuller and with a little help they can achieve whatever they set out to do.
ÒWeÕre proud of the championship banners hanging from our rafters, but weÕre just as proud of the work that we do in the community Ð our community Ð and we take our responsibility to being positive, healthy, female role models extremely seriously.Ó
Minister for Women and Youth Shannon Fentiman said last financial year, 27 young women and girls completed the program which was delivered in three-day blocks during school holidays throughout the year.
ÒThis extra funding will help encourage and retain local participants, as well as increase completion rates,Ó Ms Fentiman said.
ÒIÕm delighted we can continue this important program for another year, as it has made a real difference to the lives of the young women and girls who have already completed.Ó
Member for Townsville Scott Stewart commended the Fire for giving back to the local community.
ÒIt is great to be able to support the JCU Townsville Fire, who are providing access to such inspiring and positive role models to some of the more vulnerable young members of our community,Ó Mr Stewart said.