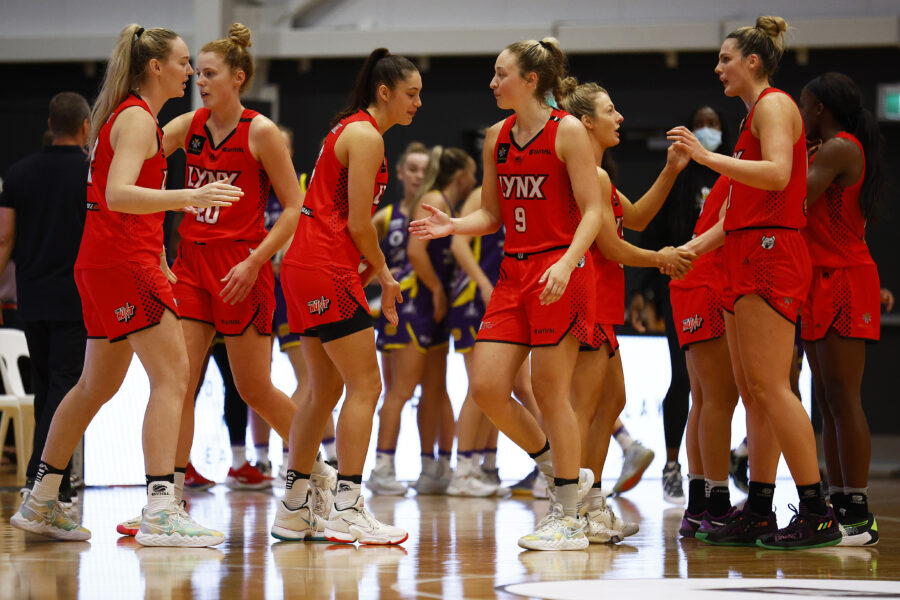 February 19, 2022 | WNBL news
By Megan Hustwaite.
Alex Sharp is midway through her second WNBL season with Perth Lynx but has never played a home game.
With the 2020 hub in north Queensland then the Lynx having a delayed start to the #WNBL22 season before shifting east for their first nine games, it's been a long time on the road.
The thought of playing in front of a vocal, home crowd is something Sharp has been looking forward to during home quarantine on return to WA this week.
The Lynx touched down last Sunday and are now completing the required seven days.
"It's crazy to think I haven't played a home game for Perth. It's something I'm excited about especially now it's so close," Sharp said.
Teammate Lauren Scherf says after visiting WA as a Ranger and Capital over six seasons it'll be great to be part of the Red Army.
"Being on the away team and playing in Perth has always been a big task. The fans are mad about Perth so I can only imagine what it will be like with them on your side.
"The fans are so stoked and so excited to be back at the games supporting us instead of watching on TV each week."
After sitting out the opening five rounds, Perth flew to Adelaide on December 31 and played the Lightning on January 2.
The Lynx then set up camp in Ballarat for their next eight fixtures.
"I think we'd got to a headspace where we kind of tried to mentally prepare for being stuck over east until April so it's still sinking in that we're actually back in Perth, able to play here now and return to some normality," Sharp explains.
Perth players can travel to practice each day and that's providing important structure for players like Sharp who work full time.
"This week we've had the courts from 8.30 until 1pm then after that we go straight home, it's been good because it makes the day go faster. We can't train Saturday but that's OK because we can exit home quarantine on Sunday," Scherf said.
Perth returned home top of the ladder with a 7-2 record and Sharp believes the Lynx's best is to come.
"I think the dynamic will be different because everyone's back home. Someone like Sami (Whitcomb) will be back home with Kate (partner) and (son) Nash. I think we'll be relaxed and happy and I'm excited to see the impact that has on our group."