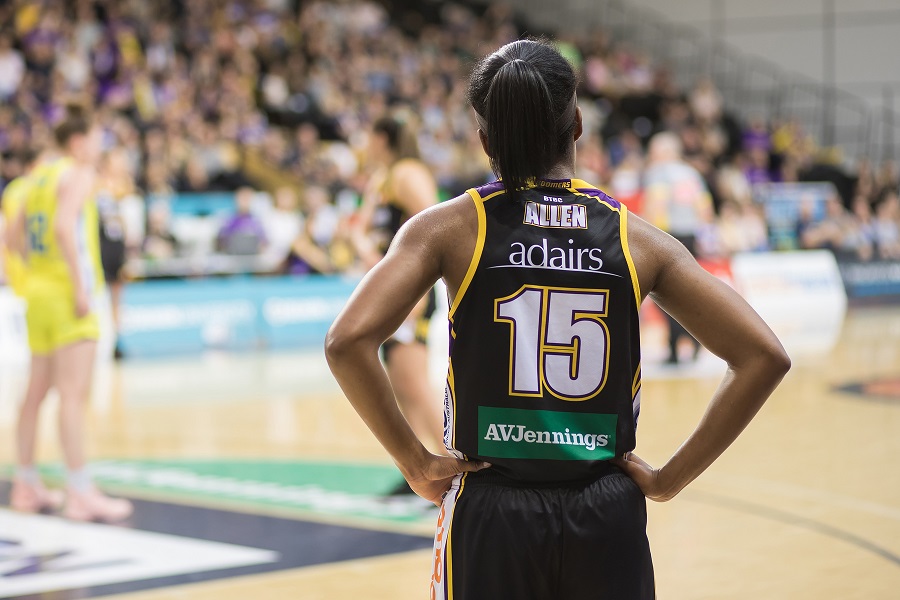 November 20, 2018 | WNBL news
Lindsay Allen has been named the WNBL Player of the Week for the second week running after another dominant double-header for the Deakin Melbourne Boomers in Round 6.
Melbourne faced a red-hot Perth Lynx team on Friday night who were riding a six-game winning streak while the visitors were missing starters Steph Talbot and Ezi Magbegor.
Allen set the tone early for the Boomers though, scoring 12 points in the first quarter to help her team to an early 31-22 lead at quarter-time.
Her strong shooting kept Melbourne in front and they began to open up a commanding lead before going on to win every quarter in a 20-point blowout.
Allen finished with an impressive stat-line of 26 points on 55% shooting including 4-9 from three-point range to go along with five rebounds and five assists.
The second game of the Boomers' Round 6 double-header came at home against the JCU Townsville Fire on Sunday.
Once again, the Boomers jumped out to a handy lead at half-time with a 13-point advantage but Allen was relatively quiet with only five points.
She did have five assists though and then out of the main break, she started to influence the scoreboard. The point guard had 16 points in the second half, helping to keep Townsville at bay despite them finishing with a flurry.
Fighting back to draw level with 38 seconds remaining, the Fire were threatening to pull off an upset but Allen stood in their way as she drove baseline, drawing a double-team and setting up Kelani Purcell for the go-ahead bucket to give Melbourne a 77-75 lead.
The basket proved to be the difference as two free-throws from Maddie Garrick then iced the game for the home team.
Allen finished with 21 points on 8-18 shooting including 3-5 from distance to go along with seven rebounds, six assists and two steals.
The game capped off a stellar fortnight for the WNBA import, who has earned consecutive Player of the Week honours.
Averaging 18 points on 54% shooting this season, Allen is a candidate for a 50-40-90 season as she currently shoots 54% from the field, 38% from three and 90% from the free-throw line. Combining that lethal shooting with 5.2 assists, it becomes apparent that Allen is proving herself as one of the premier players of 2018/19.
Lindsay Allen Round 6 Stats: 23.5 points on 50% shooting and 7-14 from three, 6 rebounds, 5.5 assists, 1 steal across two games.