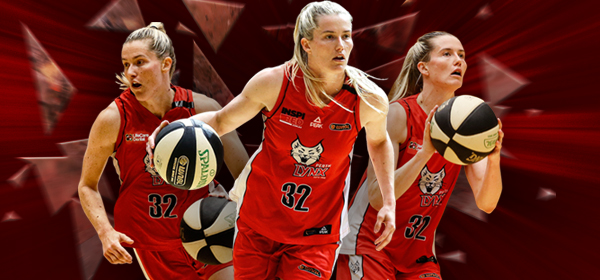 April 6, 2017 | WNBL news
The Perth Lynx are pleased to announce their first signing of the 2017/18 WNBL season, with club MVP and scoring champion Sami Whitcomb returning to the Lynx on a two-year deal.
WhitcombÕs new deal comes on the heels of the greatest scoring season in WNBL history, with the star guard tallying 652 points and 105 three-pointers last year; both all-time marks.
ÒIt was a really easy decision to come back,Ó said Whitcomb.
ÒPerthÕs my home now, so I feel very fortunate that I was able to sign for another two years and keep working towards that championship.Ó
More than an elite scorer, the 28-year-old led the WNBL in steals last season, before being named Perth Lynx Best Defensive Player and Most Valuable Player.
ÒI love playing here.Ó
ÒKnowing the direction that weÕre going in, itÕs really exciting to be a part of that.Ó
Last season, Whitcomb averaged 24.2 points, 5.2 rebounds, 3.9 assists and 2.6 steals per game, while shooting 41 per cent from beyond the arc.
The two-time Perth Lynx MVP will return to the club after her time with the WNBAÕs Seattle Storm.
ÒItÕs an experience that I think will help us grow.Ó
ÒI would love to come back as a leader for the group and bring that winning mentality.Ó
Further player announcements will be made soon.