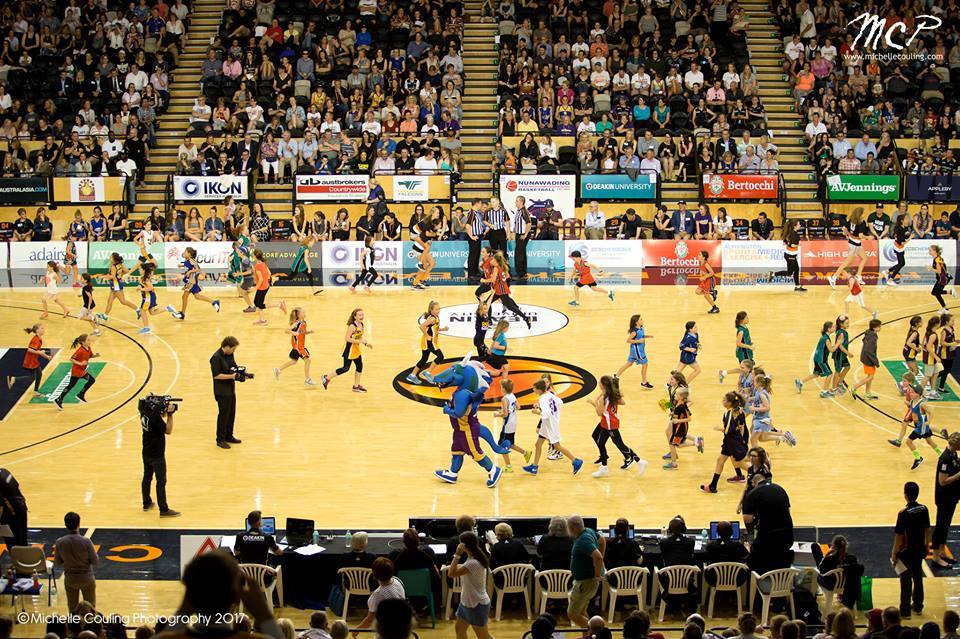 March 28, 2017 | WNBL news
DEAKIN MELBOURNE BOOMERS
Wins – 5
Losses Ð 19
Standing Ð 7th
2015/16 result Ð 8 wins, 16 losses- 8th
THE GOOD
A healthy season for Bec Cole was a real positive for the Boomers in 2016/17 with the guard averaging nine points and a club best 3.2 assists per game. After a whirlwind debut season last year, Brittany Smart increased her point production from 10.8 to 12.7 per contest to lead Melbourne and while Alice Kunek may not have been able to impact some games as much as she would have liked, she continues to add more facets to her game with a career-best 2.5 assists for the year. Although they missed the playoffs for a third straight year, the Boomers crowds continue to pour into the State Basketball Centre which is a testament to the clubÕs off-court work.
THE BAD
MelbourneÕs main problems arose in the front court with Olivia ThompsonÕs 5.8 rebounds per game a team best. They began the season with Chante Black but replaced her with Kalisha Keane after nine matches. However, they were frequently out-matched by the best forwards of the league and finished seventh for total rebounds during the season and surrendered the second most amount of rebounds per game as well.
STANDOUT PERFORMER
For the second consecutive season, Maddie Garrick averaged double-figures in points with 12.7 per game and her consistency was rewarded as she finished equal ninth in the league MVP voting. Hitting 51 three-pointers (eighth in the competition), Garrick shot 37% from deep and 36% from the field overall but her performances were not limited to keeping the scoreboard ticking over as she also finished third for the club in total defensive rebounds (72) and second for steals (26). Having committed to the Boomers for 2017/18, Garrick will be a key member of the teamÕs campaign next season.
Next Year
TEAM NEEDS
Melbourne will know they need to chase a big forward to bulk up their front court and with Alice Kunek headed to France, their front court could become even more depleted in 2017/18. Jenna OÕHea has already been announced as an off-season signing though which is a major boost for the Boomers and WNBL overall while Melbourne has also already re-signedÊMonique Conti alongside Garrick and Smart as of the morning of March 28.
LIKELY IMPROVEMENT
Claiming the Rookie of the Year award in 2016/17 will no doubt add expectations on to the career trajectory of Conti but having already re-signed her, Melbourne have shown the faith they have in the young guard. Representing Australia on a junior national level, Conti is a star of the future and will be aiming to garner more minutes on court next season while becoming a more serious threat offensively in terms of both point and assist production.
GRADE Ð 4/10