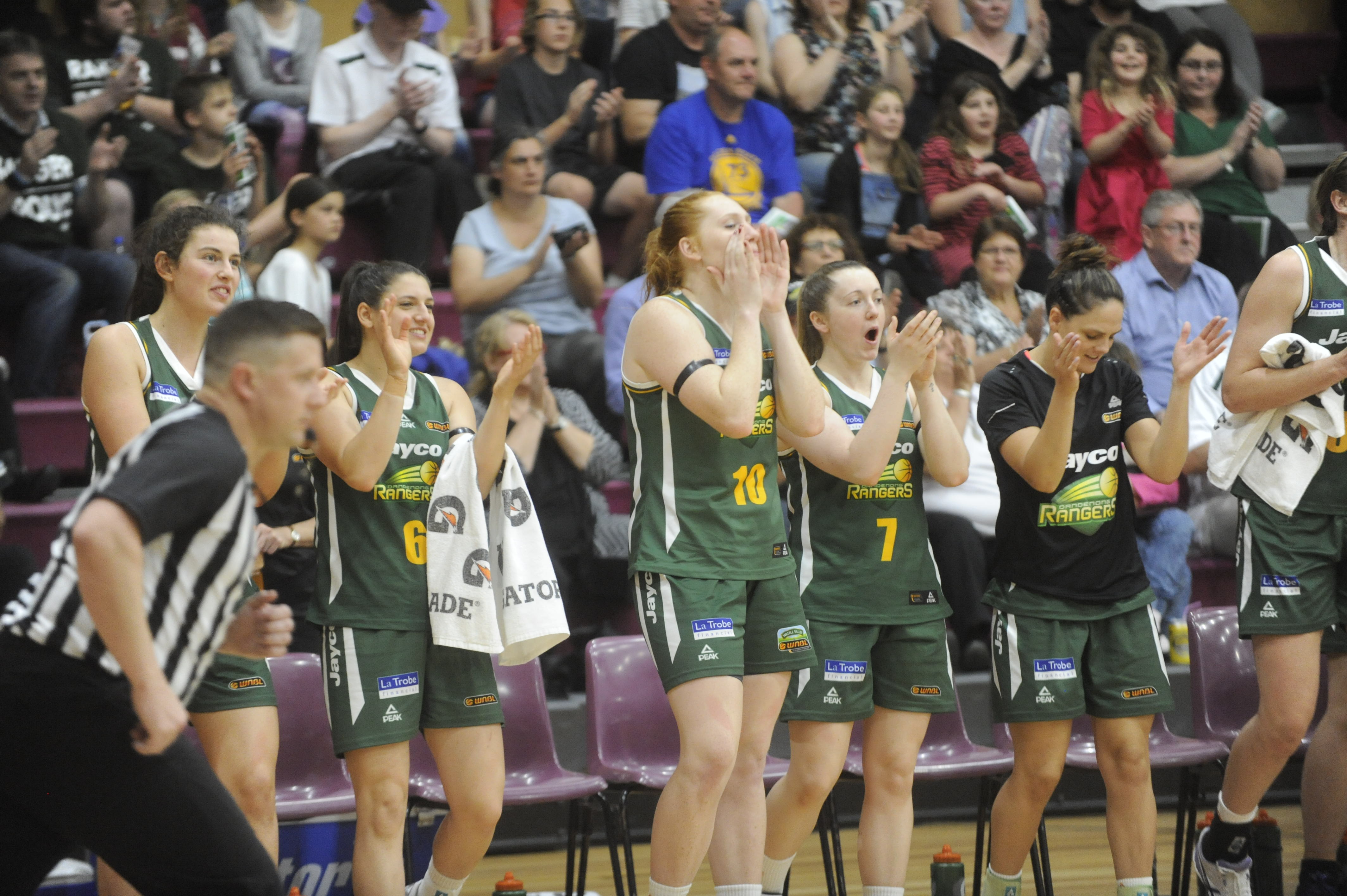 April 6, 2017 | WNBL news
JAYCO DANDENONG RANGERS
Wins – 15
Losses Ð 9
Standing Ð Runners-Up
2015/16 result Ð 15 wins, 9 losses, 4th
THE GOOD
The early frontrunners for the Championship, Dandenong went on a seven-game winning streak from Round 6-10 to take their record to 11-3 which set them up for a playoff run. In her second season as head coach, Larissa Anderson achieved more success while leading them to the Grand Final for the first time since 2012 and was named the Coach of the Month in December. Steph Cumming and Sara Blicavs were named club co-MVPÕs and finished seventh and fifth in the league MVP voting respectively while Natalie Novosel was a specialist at both ends of the floor and her absence was felt in the eight games she missed. Amelia Todhunter proved to be an X-factor in the playoffs, moving into a starting role to harass Sami Whitcomb and Leilani Mitchell and relieve the pressure off Aimie Clydesdale. After coming back from three kids and 11 years out of the league, Jacinta Kennedy completed an incredible return to the WNBL, announcing her retirement at the end of DandenongÕs finals series.

THE BAD
With the possibility of earning a home court advantage throughout the playoffs, the Rangers finished the regular season with just one victory from their final five games to drop to second. They owned only a 6-5 record against fellow finalists and could not match it with Sydney Uni in the Grand Final series, losing by an average of 11 points across the two games.
STANDOUT PERFORMER
Averaging double-figures in points in each of the past seven seasons, Steph Cumming recorded a career high with 17.5 points per game through 2016/17. In addition, her 4.7 rebounds and 3.3 assists per game, 46% field goal shooting, 56 three-point makes, 104 free-throw makes and 26 steals were all career highs tooÊas she proved to be DandenongÕs most influential player at both ends of the floor. She was the Player of the Week in Round 10 and named in the Team of the Week four times while she was the Rangers most consistent performer through the finals, averaging 22 points and 5.2 rebounds in five games.
Next Year
TEAM NEEDS
Dandenong have a big off-season ahead of them with a number of their stars on the free agent list including Cumming, Blicavs, Novosel, Clydesdale and Todhunter. They must also retain their youthful front court in Lauren Scherf and Chloe Bibby, two players that have represented Australia in national junior teams but who did not see much court time this season as they are likely to gain greater roles in the absence of Kennedy next season. Maintaining a core group has been key to DandenongÕs growing success over the past few years so expect coach Anderson to deal with mostly familiar faces in 2017/18.
LIKELY IMPROVEMENT
Returning to where she played her junior basketball, Rosie Fadljevic proved to be an important part of DandenongÕs second unit in 2016/17 as one of the five players to play every game of the season. Anderson was not afraid to go to her in the playoffs as well with Fadljevic averaging seven minutes per finals game and with more than 100 games under her belt now, she will be looking to become a consistent part of the Rangers rotation next season.
GRADE Ð 9/10