January 30, 2019 | WNBL news
By Liam Ellison.
Perth Lynx (13-8) vs UC Capitals (16-5)
When: 6.30pm (AWST), Thursday 31 January
Where: Bendat Basketball Centre
Broadcast: Fox Sports Channel 506
GAME ONE STORY:
A three-point barrage courtesy of Kia Nurse and Leilani Mitchell buried the Lynx in the second half of Game 1 on Friday night, with the UC Capitals running out 95-76 victors.
The atmosphere at the Capitals' traditional hunting ground was electric as Nurse had 29 points through three quarters in what was a stunning shooting display.
"The shooting exhibition of Nurse and Mitchell was quite outstanding, and even a couple of times especially with Nurse, we played pretty good D, and she was still knocking down shots," said Perth coach Andy Stewart.
"We got some reasonable looks, but they hit everything."
The Lynx looked dangerous in the second period when they outscored the home-side 27-10, proving they can match the Caps' high-octane offence for at least a quarter but they will need to keep the Caps to a much lower total on Thursday night to succeed.
Coming out of the half-time break, Paul Goriss and the Caps needed to make some defensive adjustments to swing the game back in their favour and they did immediately, securing the win with a 17-0 run in the third.
"We wanted to make it an up and down affair knowing that they were on the road," said Capitals coach Paul Goriss.
"Having 34 in that third quarter was a testament to getting defensive stops but also us getting into our transition game," added Goriss.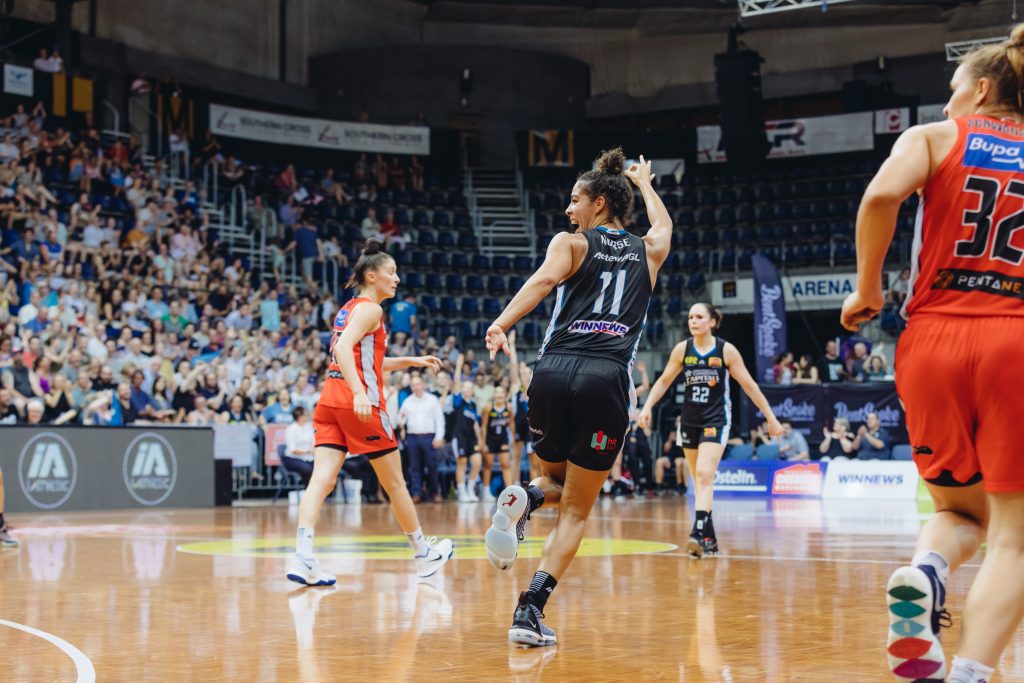 ADJUSTMENTS:
With Perth needing a win to keep their season alive, coach Stewart's main concern is slowing down the Capitals' shooting barrage.
Canberra went 15-32 from beyond the arc on Friday, with Nurse and Mitchell accounting for twelve of them.
"If they're going to shoot better from three than they are from two, you know 46-47%… that's world class. If they can sustain that for the three games, then they are going to be very tough to beat," conceded Stewart.
Meanwhile, Goriss flagged the Capitals' second-quarter lapse as a cause for concern.
"At times, defensively we can be a whole lot better," he said.
"I'm still disappointed they had a 27-point quarter."
With the league-leading scorer Asia Taylor managing just nine points on Friday night, Perth will need their star to fire at home while Katie Ebzery has room for improvement after collecting just four points and an assist.
With the series moving to the nation's west, home-court advantage could prove to be a crucial advantage as the home-side has prevailed in each of the four meetings between these two sides.
Perth came up trumps in the first two meetings, winning by six points and four points respectively and they will need a packed Bendat Basketball Centre behind them to match the AIS Arena's crowd.
"It makes a difference, there really is a six-man atmosphere," said Kia Nurse after the Caps' big win at home.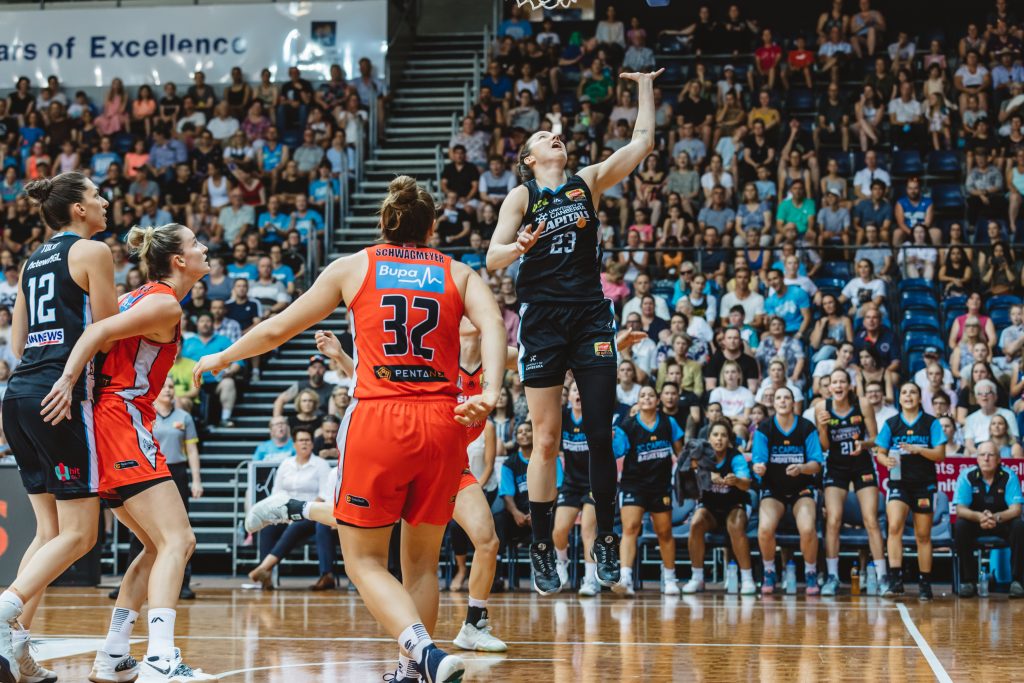 THE STATS:
-The UC Capitals are riding a ten-game winning streak, stemming back to December 16th.
–Asia Taylor averages 22 points per game at home this season.
-The UC Capitals had just five bench points in Game 1 compared to Perth's 15.
-The UC Capitals shot 47% from three in Game 1.
OVERALL:
Perth has taken care of business on their home floor against the Capitals on both occasions this season, however much has changed since the Lynx last hosted the Caps.
When they last met at the Bendat Basketball Centre on November 30, Perth owned an 8-2 record to be placed first on the ladder but since then, they have gone 5-7.
The Caps are riding a ten-game win streak and if they shoot the lights out as they did in Game 1, it will be too much for the Lynx to handle.
"If we're playing reasonable defence on the perimeter and they shoot 50% on the three-point line, then you're probably not going to beat them," said Stewart.
"But I suppose the thing is, can they do it again at our place?"