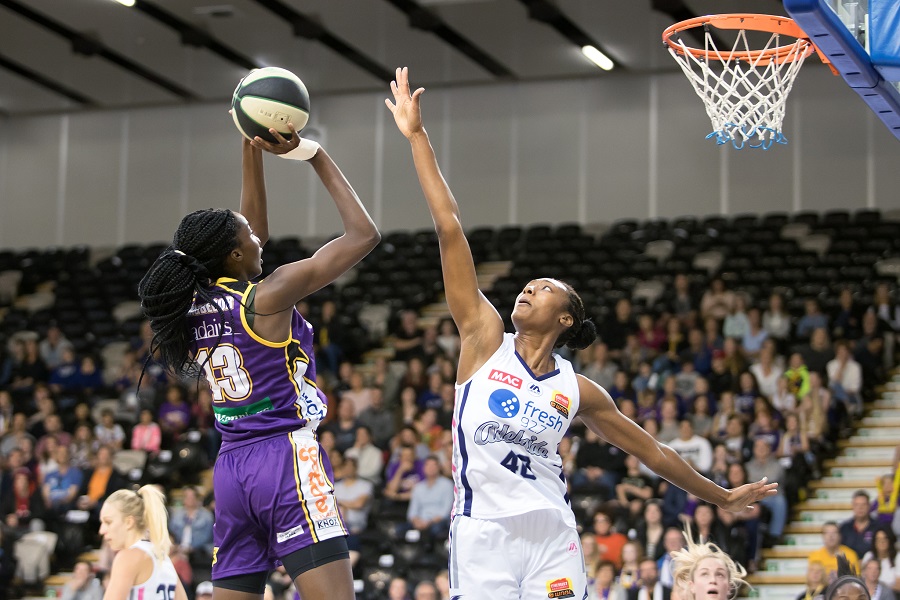 January 26, 2019 | WNBL news
Deakin Melbourne Boomers (15-6) vs. Adelaide Lightning (13-8)
When: 5.00pm (AEDT), Sunday 27 January
Where: State Basketball Centre
Broadcast: Fox Sports Channel 506
FORM
For a team that sits second on the ladder, Melbourne has endured somewhat of an up-and-down season. Regardless, they have managed to keep winning and have shown signs of brilliance, such as a thumping win over Perth on the road in Round 6 and a big second half performance against Adelaide in Round 14.
The Boomers started the season 0-3 at home but have turned things around, winning seven of their last eight heading into the playoffs.
Their opponents have stormed home in the back half of the regular season with Adelaide jumping from seventh to fourth as they won ten of twelve since Round 8.
Interestingly, the Lightning's only two losses during that stretch came at the hands of the Boomers.
THE BATTLES:
FRONTCOURT:
With the Lightning boasting one of the most dynamic front-courts in the league, Melbourne's Cayla George and Ezi Magbegor as well as Jenna O'Hea will have their work cut out for them in dealing with the length and athleticism of Nia Coffey and Kayla Alexander.
Coffey is just one week removed from being named the Round 15 Player of the Week, registering a season-high seven blocks in Adelaide's one-point overtime win in Perth.
.@LVAces import @Niacoff has been named the Round 15 Player of the Week after leading the @AdelLightning to a miraculous 21-point comeback on Saturday night to secure third position on the ladder.
Story: https://t.co/cWn0f31pAe#WNBL19 pic.twitter.com/9GTkxtaYNH

— WNBL (@WNBL) January 22, 2019
Coffey has had some big outings against the Boomers this season and averages 23 points per game across their three regular-season meetings.
Alexander provided an important presence under the rim in their comeback win over Perth last weekend and it will be interesting to see how coach Chris Lucas staggers her minutes on Sunday evening, with Adelaide seeming to own a significant height advantage in the paint.
Magbegor will need to prove herself at the defensive end to contain Alexander but George's and O'Hea's ability to stretch the floor will be key for the Boomers at the other end of the floor.
BACKCOURT:
The back-court battle shapes up as just as exciting as the front court with Nicole Seekamp and Lauren Nicholson leading the Lightning against Lindsay Allen and Steph Talbot.
Nicholson left Adelaide's game last weekend with a broken nose and that could hamper the visitor's preparation as they need the Defensive Player of the Year candidate to lock-down Allen who sits seventh in the league for scoring (18 points per game) and fourth for assists (5.1).
Both back-court's will aim to punish the other in transition and all four players are more than capable from long range with Steph Blicavs also to play a role in that regard for Adelaide.
BENCH:
Melbourne boasts a deep bench unit, with Kalani Purcell a key piece of their defensive structure and Maddie Garrick coming off a career-high 28 point performance when she nailed six three-pointers in Lifeline Round.
In addition, coach Guy Molloy can look to the likes of Monique Conti and Jaz Shelley to give Allen a rest while Sarah Boothe's height could play an important role against Alexander.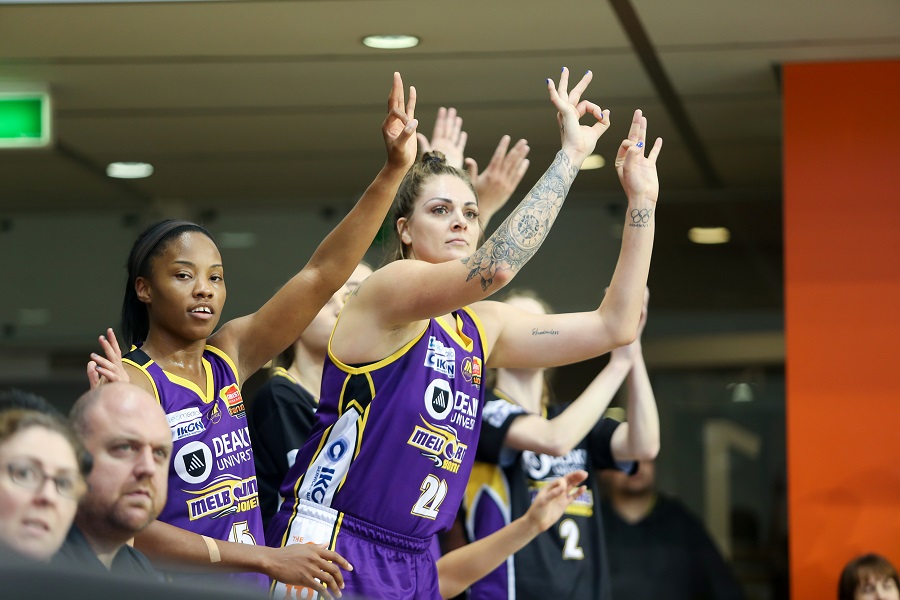 For Adelaide, Colleen Planeta has been one of the most effective bench players in the league this season with 8.3 points and 4.4 rebounds while earning a Team of the Week nod in Round 11.
Aimie Clydesdale offers a very effective scoring punch off the bench too and when Nicholson went down last weekend, she was crucial in maintaining their style of play while also scoring 17 points.
"[Clydesdale] was starting to climb mid-season, then got taken out of the game with a 3-4-week injury. But she's starting to find some good form now," said Lucas.
PREVIOUS MEETINGS:
The Boomers have had the wood on the Lightning this season, having beaten them on all three occasions including twice during Adelaide's recent hot streak.
The Boomers narrowly prevailed at home in the first two meetings, winning by a combined margin of seven points but when the series headed to Adelaide in Round 14, Melbourne used a 52-30 first half to earn a 15-point victory.
"They're a plus 85-point team and we've lost to them by two points and four points," said Lucas.
"We played 25 good minutes… and they got away from us. They're highly talented, but we feel like we can go with them and give it a shake".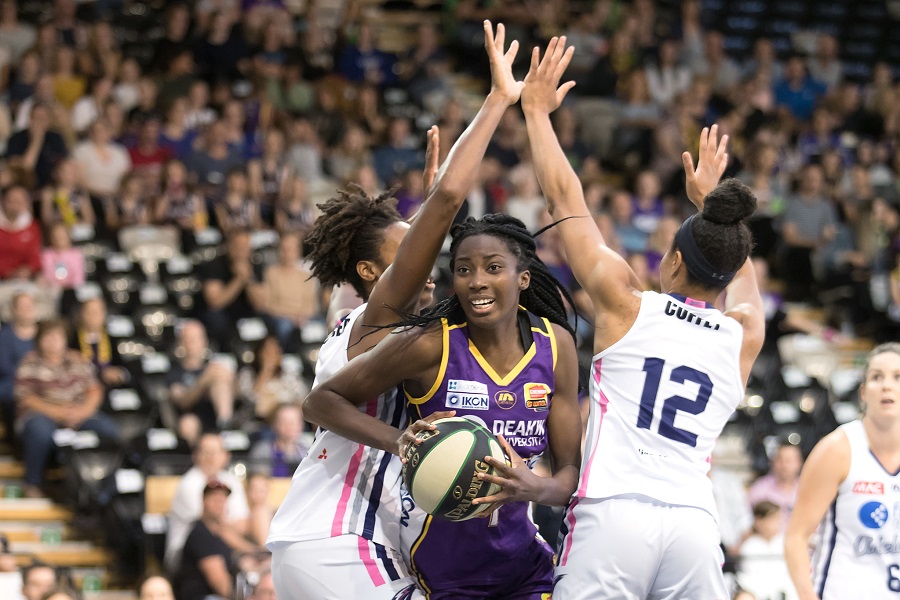 THE STATS:
–Melbourne have the best defence in the league this season, allowing just 72.1 points per game.
–Adelaide have the second-best offence in the WNBL, scoring 82.4 points per contest.
-The Lightning shoot a league-best 37% from beyond the arc while the Boomers have made the most three's at 188, 16 more than the next best team.
–Melbourne are 7-1 in their last eight home games.
–Nia Coffey averages 23 points per game against the Boomers this season.
OVERALL:
With the Boomers recent record on their home floor and with a large crowd expected at the State Basketball Centre, Melbourne will be hard to top at the State Basketball Centre  on Sunday.
Adelaide's duo of Nia Coffey and Kayla Alexander have the potential to foil Melbourne's plans though and their performance last week to secure third spot and set up this Semi-Final series shows they will not wilt until the final siren.
The health of Nicholson will play a major role as they need her to keep Lindsay Allen quiet but even with Nicholson on the floor, Allen has the ability to win a game from her own hand.
With both match-ups between the two sides at the SBC coming down to the final few possessions this season, expect another nail-biting finish this Sunday.