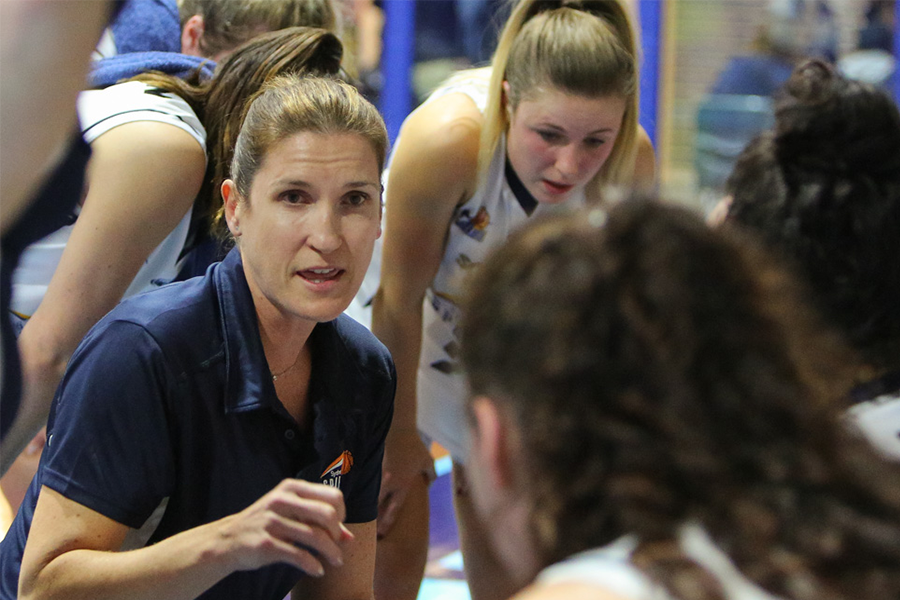 July 10, 2018 | WNBL news
It is well known that Belinda Snell has had an outstanding playing career in basketball, and now she is adding coaching to her repertoire.
With the 2004 Olympic silver, 2006 Commonwealth Games gold, 2008 Olympic silver, 2012 Olympic bronze and 2018 Commonwealth Games gold as just a few of her accomplishments with the Opals, Snell is bringing her vast knowledge and experience to her role as head coach to the Southern Design Sydney Uni Sparks.
While still playing in the WNBL, Snell is embracing the challenges of transitioning from player to SEABL head coach in her first season.
Snell's main goal: Assisting the future generation of athletes in women's basketball.
"I just love the competition, love getting out there and competing, trying to improve every game." Snell said.
"And now, at this stage in my career, I'm trying to help the young ones be the best they can and trying to help them go on to become Opals.
"I'm enjoying working with those young girls and, yeah, I'm still hungry."
Snell has faced the highs and lows of the new experience of coaching, the lessons that come with it along the way. Reflecting on the Sparks' season so far, she is learning where progress can be made.
"It's been a bit of a rollercoaster, we've had some really amazing games and then, as a younger team, we've had some games where we haven't really turned up to play." Snell said.
"But it's all part of it and I think the girls are getting better."
"I think for our team the biggest thing is trying to get some consistency moving forward and if we can do that in the last leg of this season then I'll be happy with the way the girls are going."
Snell realises she has a ways to go with her coaching, but she is doing everything she can to do right by her team.
"I still have a lot to learn as a coach and I'm trying to get as much feedback as I can from different coaches and different players that I respect."
Commonly referred as 'Snelly', the Sydney Uni Sparks athletes have nothing but praise for their renowned coach and the experience she brings to the team.
"It's awesome, I mean, it's Belinda Snell. Sometimes you forget that she's been to three or four Olympics," Forward Shanae Greaves said.
"She's just got so much knowledge to give, and she's been really good at getting that kind of information across."
Greaves isn't the only one on the Sparks roster that has that level of admiration for Snell, her teammates sharing her respect.
"She just has so much great experience in so many different scenarios and in different tournaments all around Australia and the world." Sparks' guard Susannah Walmsley noted.
"We're really lucky to have her and she's really helped us out a lot."
Regarding her future, Snell has plans to continue down the path of coaching.
"I'm going to see how this goes. I'm studying educational studies, specifically, sports coaching here at Sydney University and hoping to continue to develop in that role."
With her background and career highlights, there is little doubt that Snell will excel in coaching.
"I've been so fortunate, and I feel as though I owe a lot to basketball."