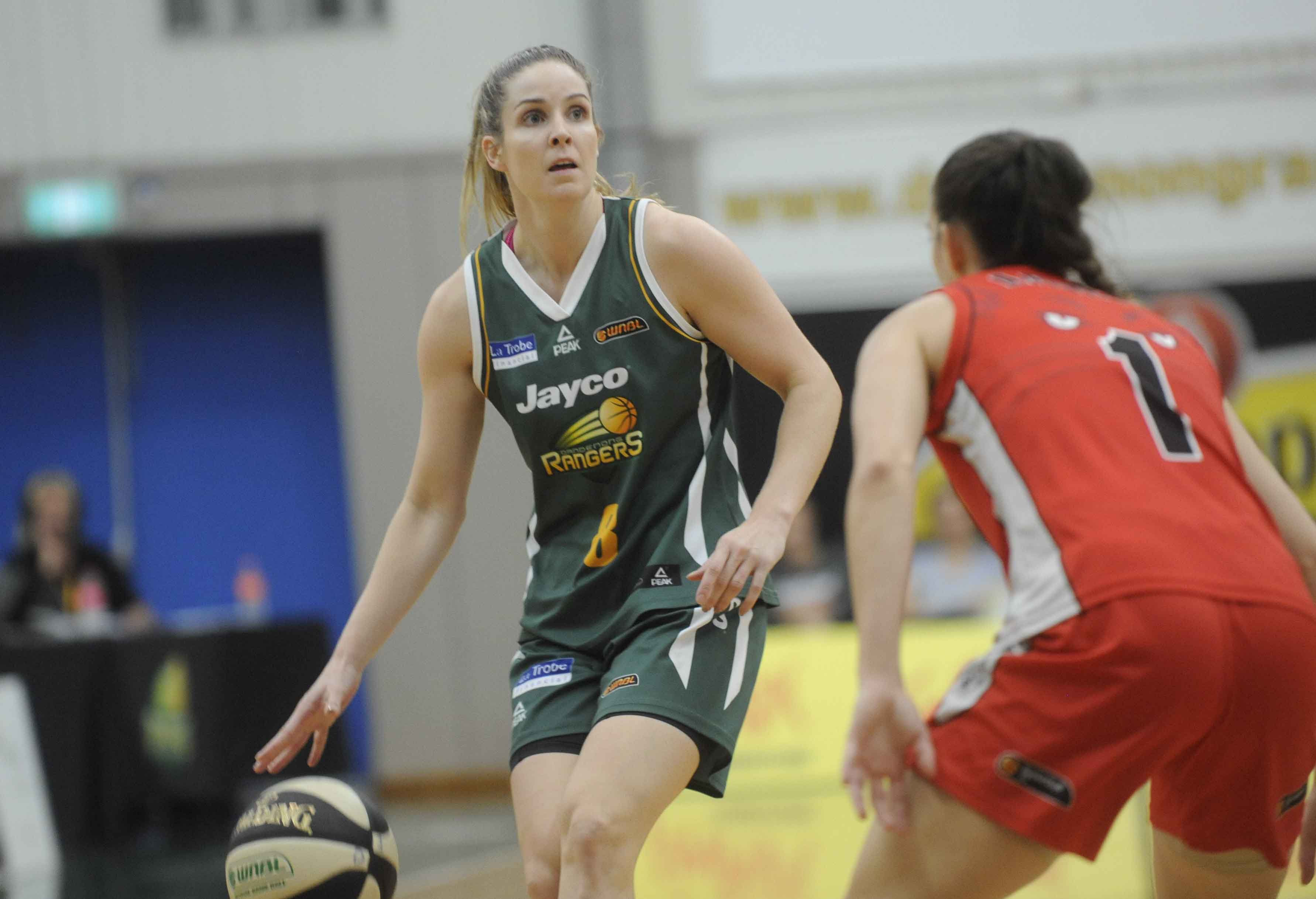 May 12, 2017 | WNBL news
The Dandenong Basketball Association is thrilled to announce that star shooting guard Steph Cumming has re-signed with the Jayco Rangers for the 2017-18 WNBL season.
Joining now sister-in-law Sara Blicavs on the 2017-18 Jayco Rangers squad, the 26 year old returns for her 7th season in Rangers green and her 12th WNBL season overall.
Now an established veteran star of the league, Steph appears primed for an Olympic debut at Tokyo 2020 after a career-best scoring season in 2016-17.
Head Coach Larissa Anderson was thrilled to hear that another of her 2016-17 Grand Finalists had returned to the Jayco Rangers for season 2017-18, stating that the shooting guard plays Ôan intricate role to the success of our teamÕ.
ÒIt is fantastic to have Steph back on board for WNBL 2017-18,Ó said Anderson. ÒSteph has just produced two of her career best seasons and only continues to get better. She is one of the leagueÕs most dynamic and consistent players on both ends of the floor, and I am looking forward to her continued success here with the Jayco Rangers.Ó
Coming off a Co-MVP season with Sara Blicavs, StephÕs off-season has been a busy one with the Jayco Rangers superstar juggling getting married, full-time teaching duties and her basketball career. But you can rest assured that Steph is ready for a big WNBL 2017-18, as she looks to lead Dandenong back to the WNBL Grand Final series.
ÒIÕm really excited to be coming back with the Jayco Rangers this year, obviously last season was bittersweet but that hasnÕt deterred me one bit,Ó said Cumming. ÒWhile the competition is going to be tough with the quality of the players returning to the league I really believe that we can get back to the WNBL Grand Final, and hopefully go one step further.Ó
Steph joins Carley Mijovic & Sara Blicavs as the first players signed for the Jayco Rangers, a potent trio that will no doubt play an exciting & modern brand of WNBL basketball. Like all of the leagueÕs players, Steph is thrilled with the news of the WNBLÕs TV deal with Foxtel, stating that she and her fellow players are ready to demonstrate why the league is must-watch viewing for Australian audiences.
ÒItÕs fantastic that the WNBL has secured a TV deal with Foxtel; especially a deal that covers the next three seasons,Ó said Cumming. ÒFinally the league and its players will get some exposure for the great product we deliver each and every weekÓ.
For all media enquiries and commercial opportunities, please contact Michelle Harrison on 0423 957 986 or via email at michelle.harrison@dandenongbasketball.com.au