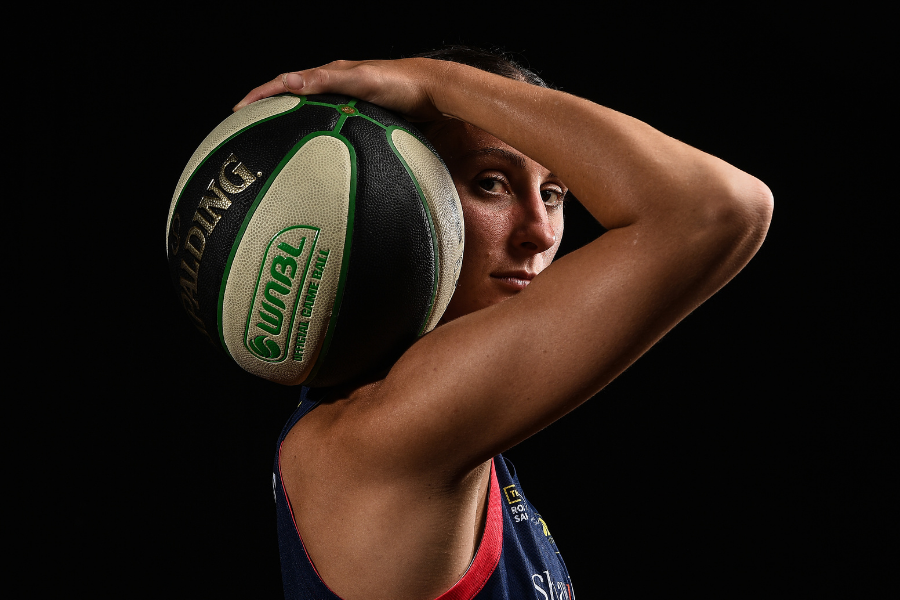 March 26, 2022 | WNBL news
By Jessica Robinson
As one of the WNBL's modern-day superstars, Steph Talbot's basketball resume screams elite. The Adelaide Lightning captain has almost every WNBL accolade possible sitting on her mantlepiece, awards that she is extremely proud of, however, she has a championship-sized gap missing from her collection.
In her ninth season, the 2020 season MVP and defensive player of the year will heads into this finals series with a bigger fire in her belly than ever before. Having suffered finals heartbreak in the 2019/20 season and then missing finals completely in the 2020 hub, Talbot's hunger for the ultimate success is reflected in her youthful team's finals campaign preparation.
"It's something I really want, and we do have the talent on our team to bring it home," Talbot told WNBL Media.
"I never thought at 27 I would be the equal oldest on the team, it's a bonus to being young, we're energetic, we like to get out and run, do the little things. We don't have as much experience but that's not necessarily a bad thing, we'll absolutely give it a crack."
As the Lightning work to save their finals series ahead of a must-win game two, Talbot looks to bring some of her experience with Seattle Storm to the young Adelaide group.
"Us as Aussies go after it a bit more and are a bit more physical with the different style of play but finals are finals, it's a different ball game, it's tougher again and the little things are more important."
View this post on Instagram

Forming an electric duo for the Lightning, Talbot's connection on the court with Alanna Smith has become an important factor for Adelaide, with their relationship just as strong off the court.
"Steph puts up a tough exterior but she's a fuzzy teddy bear at heart. She's one of the most competitive people I know, so when it comes to any type of game and she's not winning, she's not fun to be around!" Smith laughs.
"No but she's a good time, she loves a laugh, she gets around it and I feel very lucky to have travelled with her and to get to play with her here in Adelaide and also with the Opals."
A finals series match-up against her Seattle teammate and friend, Ezi Magbegor, Talbot admits it's business as usual.
"I love Ezi, she's one of the best humans going around, but once we get onto the court it's game on and she's going to be a tough challenge, she's obviously a beast and super athletic and they're a super talented team."
Adelaide Lightning will host the Melbourne Boomers for game two of the semi-finals series, on Saturday afternoon 4:30pm local at The Lights, broadcast live across Fox Sports, Kayo and ABC TV.
View this post on Instagram