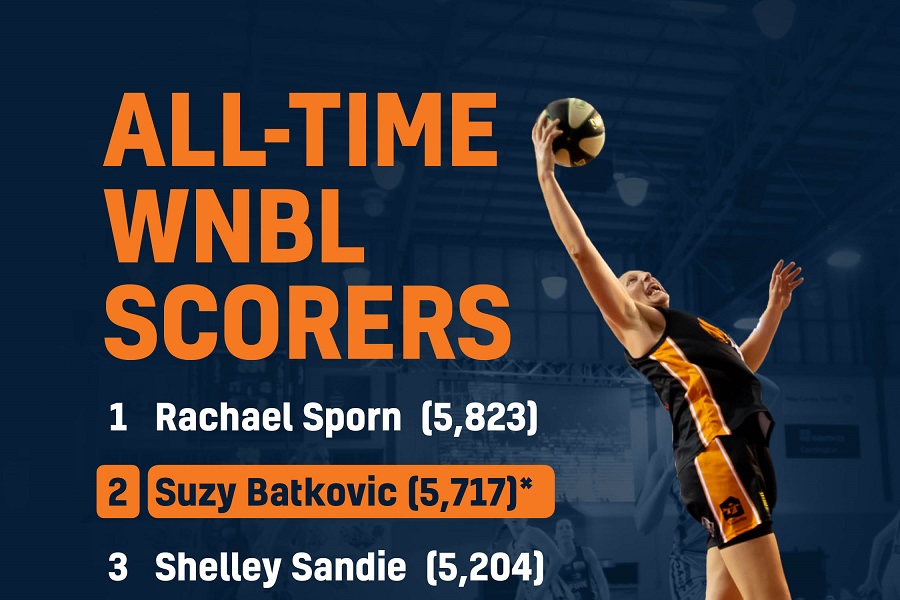 October 31, 2018 | WNBL news
Written by Liam Ellison.
After JCU Townsville Fire Champion Suzy Batkovic scored 30 points in a win over the Brydens Sydney Uni Flames last Saturday afternoon, she brought herself within 106 points of current all-time leading scorer, Rachael Sporn.
Currently sitting on 5,717 points, Batkovic trails Sporn who holds the record with 5,823 points through her 18-year career.
After announcing her retirement at the beginning of the season, Batkovic's illustrious career has been recounted frequently. Having won a jaw-dropping seven MVP titles and five WNBL Championships, the Townsville star has compiled the most impressive WNBL resume going around.
Now she is looking to add another feather to her cap as she rockets towards the coveted title of the WNBL's all-time leading scorer.
Breaking down the Numbers:
Batkovic's highest scoring season was for Sydney in 2009/10 where she averaged 24.6 points per game
Since the 2001/02 season, Batkovic has averaged below 20ppg just twice in her eleven seasons in the WNBL.
Career average of 16.91 points
Batkovic already holds the all-time record for defensive rebounds at 2,080
She is third all-time for total blocks at 431.
Her highest individual scoring performance in the WNBL is 38 points, set in November 2011
Career field-goal percentage of 46%.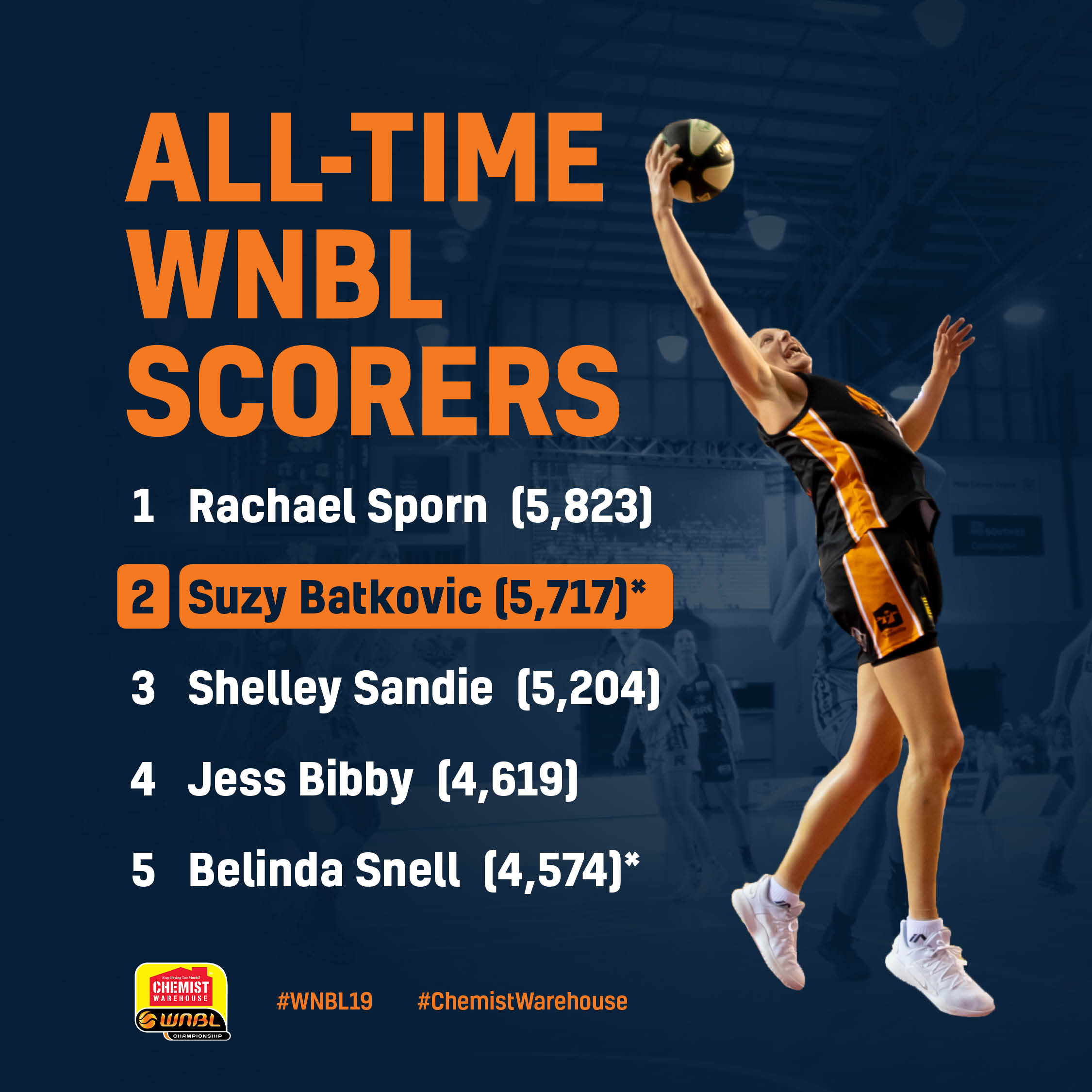 If Suzy continues her 2018/19 average of 23 points per-game, she will surpass Sporn in just five games. That makes the Fire's Round 7 matchup against the Bendigo Bank Spirit on November 24th a game to circle on the calendar.
Notably fellow 2018/19 retiree Belinda Snell sits fifth on the all-time scorer's list with 4,574 points.
She only trails fourth-placed Jess Bibby by 45 points and should overtake her once she returns from a calf injury.
The countdown towards Suzy claiming the leading scorers mantle is underway on WNBL.com.au. Keep an eye out for updates as we witness history in the coming weeks.