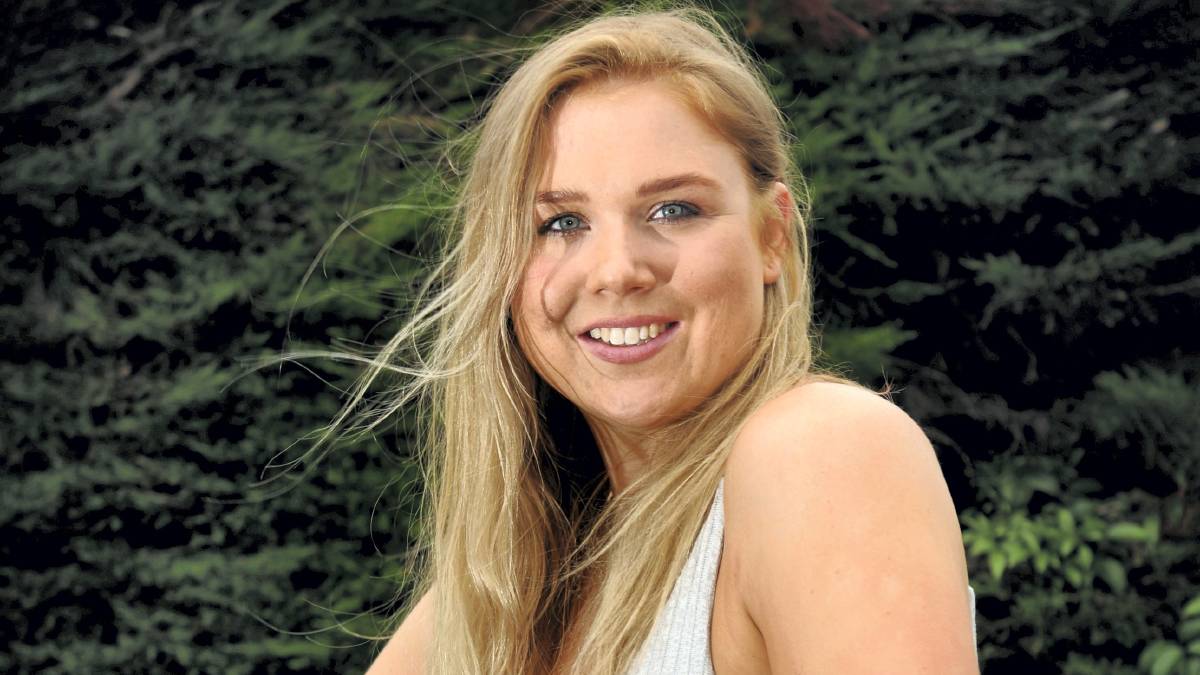 June 16, 2017 | WNBL news
The Dandenong Basketball Association is happy to announce that Tayla Roberts has signed with the Jayco Rangers for the 2017-18 WNBL season.
Tayla will join fellow AIS alumni Sara Blicavs, Carley Mijovic and Tessa Lavey on the 2017-18 Jayco Rangers squad, having all last played together in the 2010-11 WNBL season.
An established veteran center at just 24 years of age, Tayla will bring a strong inside presence to a Jayco Rangers team filled with hot outside shooting.
Rangers coach Larissa Anderson was thrilled to hear that the 2010 Rookie Of the Year award winner had signed with Dandenong for WNBL 2017-18, stating that she is looking forward to working with the young star on her development.
ÒIt is fantastic to have Tayla on board with the Rangers for the upcoming seasonÓ, said Anderson. ÒWe have seen consistently what she is capable of at WNBL level over the last couple of seasons and will be a valuable contributor to the Rangers front court, complimenting the rest of our group really well.Ó
Known throughout the league as a strong post-player, Rangers fans got a first-hand preview of what Tayla will bring to the Jayco Rangers last year when she visited Dandenong Stadium with Adelaide. Lighting the Rangers up with 21 points on 8-11 shooting, Tayla showed off the brilliance that earned her AIS selection in 2009. Bringing that same brilliance and passion for the game consistently is something Tayla is looking to grab hold of with the Jayco Rangers, and in particular with head coach Larissa Anderson.
ÒI had a couple of years where I kind of just plateaued and was no longer enjoying my basketball,Ó said Tayla. ÒBut over the past 12 months I have really regained my love for the sport and have made some big improvements to my game. I feel that joining the Jayco Rangers will really push me further down that path; they have a great culture and feel about them.Ó
ÒYou look at the team and coaching staff and see what amazing chemistry and comradery they all have, itÕs definitely a big selling point for me. I have great friends on the team and Larissa is an amazing coach, I think sheÕs really going to help take my game to the next level.Ó
Tayla now rounds out the core 10-player rotation for the Jayco Rangers in 2017-18, joining what seems to be a team poised for another deep WNBL finals run. But whilst finals success is always on a playerÕs mind, for Tayla the most exciting part of the upcoming season is being back on TV screens, with the league broadcasted live each week on FOXTEL.
ÒIÕm thrilled to have our league back being televised again, itÕs the best way to promote womenÕs basketball and will show off what an amazing brand of basketball we deliver,Ó said Tayla. ÒItÕs definitely going to help push womenÕs basketball in Australia in the right direction and IÕm completely stoked about it. I canÕt wait to get started!Ó
For all media enquiries and commercial opportunities, please contact Michelle Harrison on 0423 957 986 or via email at michelle.harrison@dandenongbasketball.com.au