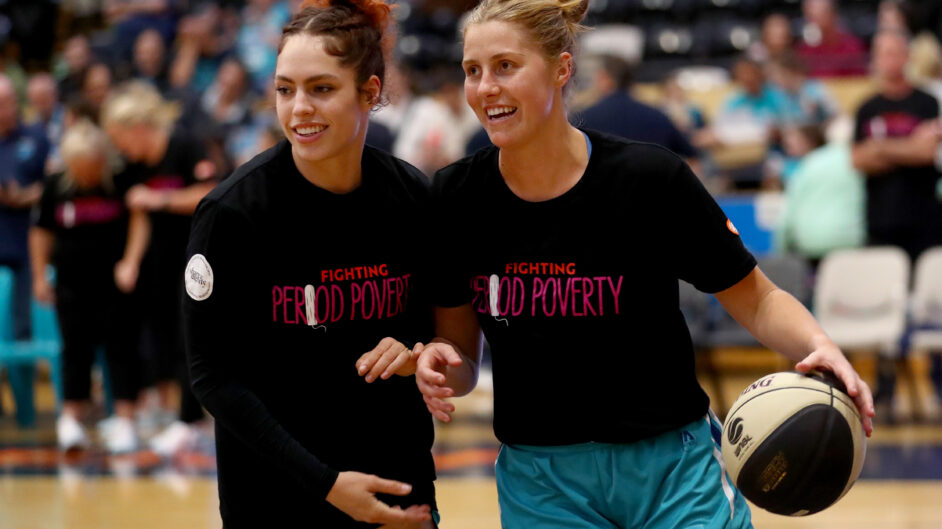 December 6, 2022 | WNBL news
The Cygnett Women's National Basketball League (WNBL) has proudly concluded its Fighting Period Poverty Round in partnership with national charity, Share the Dignity. 
As Australia's first-ever professional sporting league to align with the fight against period poverty, WNBL clubs, players and communities united to raise awareness and support for menstruators across the country lacking access to basic period products.  
In the lead-up to Round 4 of the 2022-23 season, each of the eight WNBL teams made time to learn more about the period poverty crisis in Australia, deliver product donations and promote ways the community can make a difference to the lives of girls and women in need.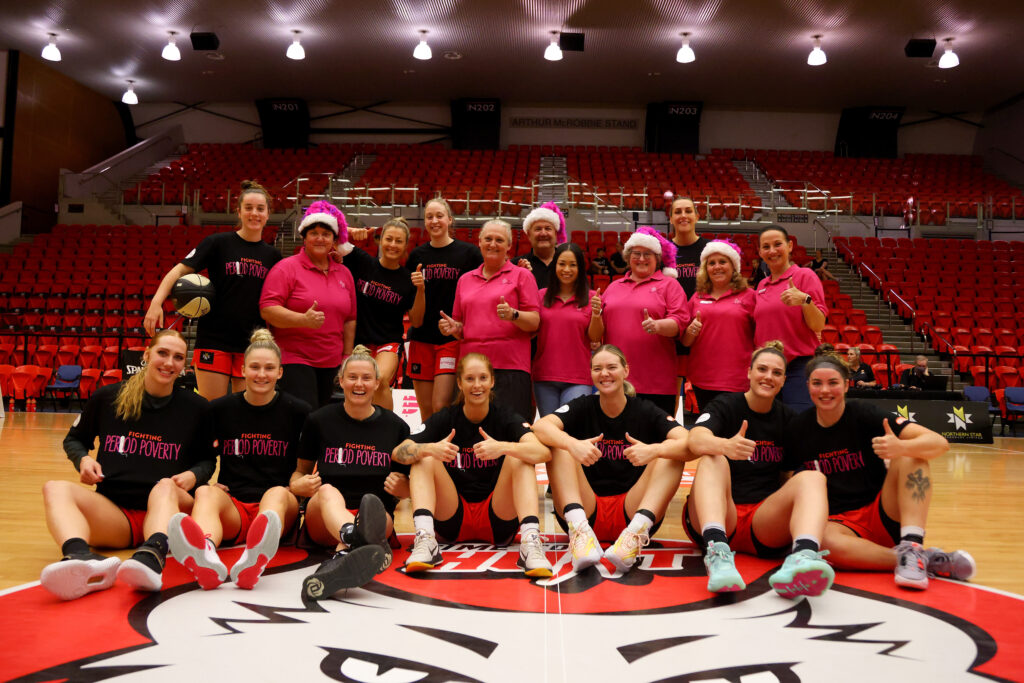 (Perth Lynx with Share the Dignity volunteers) 
The Share the Dignity product donation boxes at all games during Round 4 were packed with sanitary items to distribute to those in need during the festive season.  
The WNBL's donation appeal for the installation of a Dignity Vending Machine in Australia has currently raised $9,535.   
Naming Rights Partners Cygnett has contributed $8,750 to the total, including $50 for every three-pointer made throughout round 4. The players stepped up to the challenge, hitting 75 threes across six games.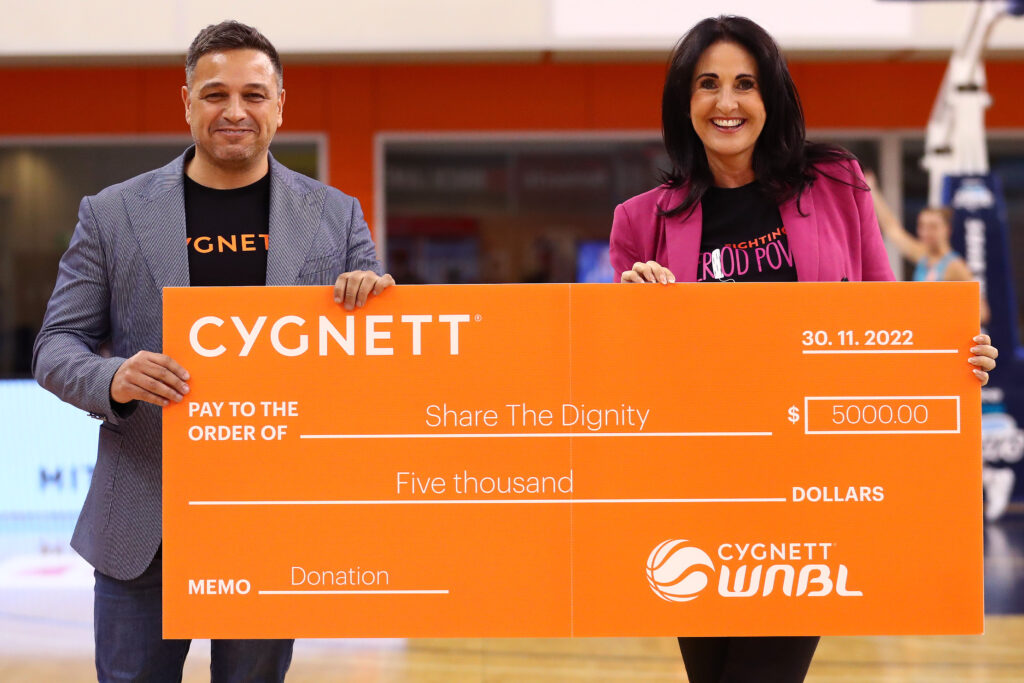 (Cygnett's Head of Marketing Michael Broadhurst presents a $5,000 check to Share the Dignity CEO Rochelle Courtenay during Round 4) 
Determined to reach the $25,000 goal the league set at the start of the campaign, the donation appeal has been extended, and the WNBL is actively encouraging donations before the year's end.  
The Head of WNBL, Christy Collier-Hill, was thrilled to see the league's united support for the new themed round.   
"I'm extremely proud of our league for embracing the Fighting Period Poverty Round," said Collier-Hill. "It was fantastic to see all the clubs buy into the initiative and play a key role in rallying donations and support from our fans." 
"I hope we helped spark a few important conversations and that our product and financial donations make a slight difference to the lives of girls and women struggling through hardships. 
"A big thanks to Cygnett for their generous support throughout the round and Share The Dignity for an important partnership that we look forward to growing in the years to come." 
Rochelle Courtney, Founder of Share the Dignity, said that "partnerships like this are so important when it comes to helping combat the shame and stigmas associated with menstruation. Our voice is such a powerful thing and to have these clubs and players involved in the Fighting Period Poverty Round sends such an important message to our younger generations and sparks needed conversation."