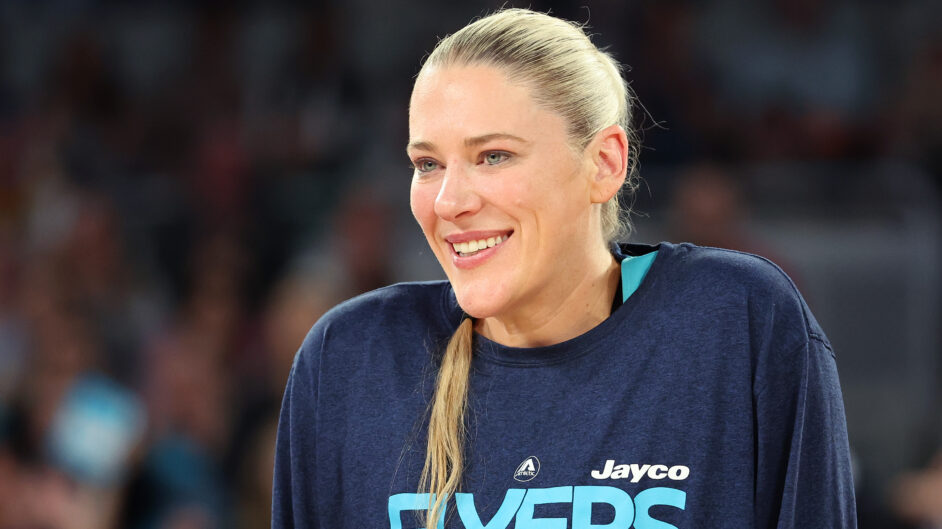 October 2, 2023 | WNBL news
Basketball fans will have the chance to see Australia's greatest-ever player Lauren Jackson AO OLY once again in action, with the announcement that the 42-year-old is returning to play for the Southside Flyers in the Cygnett Women's National Basketball League.
A true icon of the game, Jackson returns after making a remarkable recovery from the Achilles injury which cut short her 2022/23 WNBL season in February this year. She previously made one of the all-time great comebacks, returning to international basketball in 2022, leading the Seven Consulting Opals to bronze at the 2022 FIBA Women's World Cup in Sydney.
The four-time WNBL MVP said she's feeling fit and ready to hit the court.
"I've worked hard on rehab and feeling ready to get on court again, so I'm really excited about being out there with a great group of players and a fantastic club, " she said.
"We've seen a much-needed increased focus on women's sport in Australia and if me being part of the WNBL again inspires even one girl or woman to play, or to get involved in basketball, or to come along to see a game, I'll be really happy," said Jackson.
Her return is sure to encourage even more fans to get out and support Australia's longest-running elite women's sporting competition, with the 2023/24 WNBL season tipping off its 44th edition on November 1.
Head of the WNBL, Christy Collier-Hill, said it's a thrill to have Jackson return to the league.
"Lauren Jackson is quite simply the GOAT and we are beyond excited to have her back," said Collier-Hill, "it's just incredible to think she won her first WNBL title 24 years ago."
"She is such an inspiration, not just to women and girls but to the entire basketball community, so I encourage fans of all sport to grab their tickets as soon as possible to see Lauren and the rest of our amazing talent on court this year."
The six-time WNBL All Star applies her knowledge and passion for the game off the court in her role as Head of Women in Basketball for Basketball Australia, promoting and elevating girls and women through them playing, coaching, refereeing, or administering the game. Jackson heads up the She Hoops program, an inclusive and safe space for women and girls to access resources giving them the confidence to participate, contribute and thrive at all levels of basketball.
Read more on her return to the WNBL from Lauren Jackson and the Southside Flyers.
Lauren Jackson's WNBL career
5 x WNBL Championships – 1999, 2002, 2003, 2006, 2010
4x WNBL MVP – 1999, 2000, 2003, 2004
4 x WNBL Grand Final MVP – 2002, 2003, 2006, 2010
6 x WNBL All Star – 1999, 200, 2001, 2002, 2003, 2004
VIEW FULL 23-24 CYGNETT WNBL FIXTURE
All WNBL games will be broadcast via either ESPN or 9Now, check fixture for details.