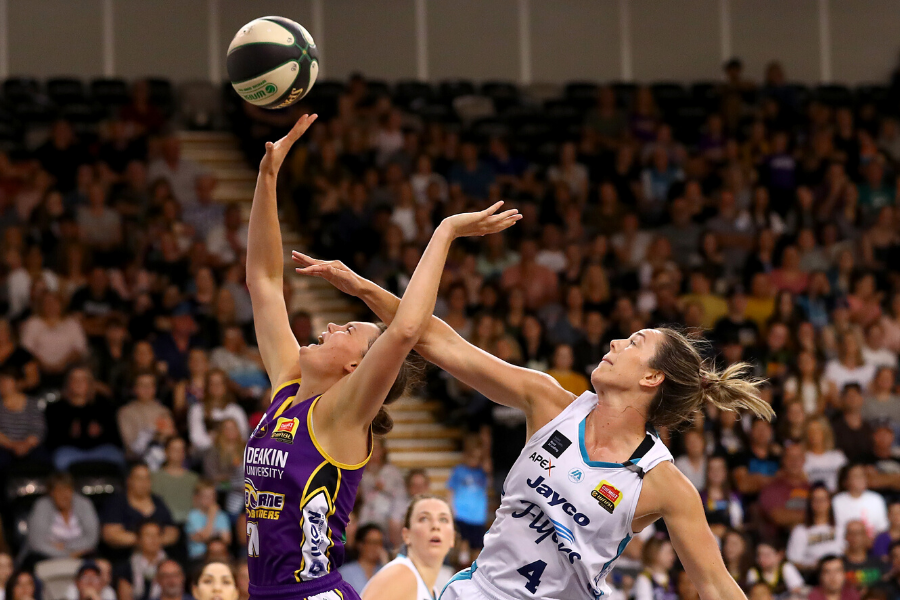 January 30, 2020 | WNBL news
Jenna O'Hea has reflected on the Southside Flyers top-of-the-ladder finish ahead of the final round of the #WNBL20 season.
The skipper, who is currently on the sidelines recovering from wrist surgery, telling The Chemist Warehouse WNBL Show Southside's soar to first place has been a club effort.
"I'm really proud. It's been a really great season; we didn't get much of a pre-season together so we weren't sure how we'd start but we were able to grind out some really crucial wins at the beginning of the season which I think was really important for us.
"Getting those wins early gave us a lot of confidence in one another which can sometimes, with new personnel, take time. Cheryl (coach Cheryl Chambers) has given everyone in our team a lot of confidence and everyone's playing great.
"We're stoked to finish on top and get home-court advantage for the semi-final series against Adelaide."
O'Hea adding that chemistry both on and off the floor has been as important as the Flyers form.
"Cheryl's put together a really well-balanced team with some confident personalities and some more shy personalities and the balance has been really nice,'' she said.
"I think our bench reactions have been the best in the league and it's always such a thrill to see our team come together and cheer each other on, it's great to be a part of."
The Flyers play host to the Sydney Uni Flames in the final game of the home-and-away season on Saturday night at Dandenong Stadium.
Listen to Jenna O'Hea on the Chemist Warehouse WNBL Show here
The Chemist Warehouse WNBL Show drops every Wednesday during the #WNBL20 season