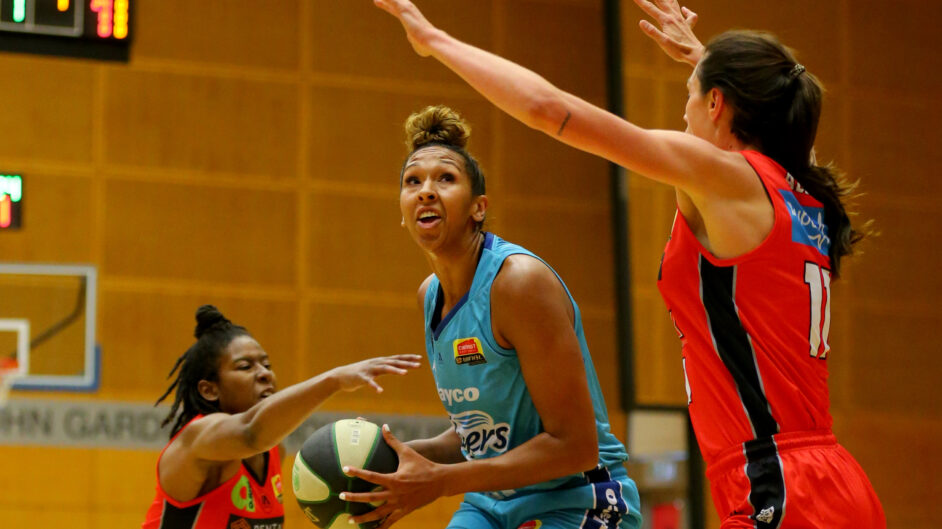 August 11, 2023 | WNBL news
The Week That Was saw a long-term commitment between club and coach, news that a Defensive Player of The Year winner is heading back Down Under while a bunch of WNBL stars are preparing for a championship weekend.
THREE MORE
In a significant display of commitment and investment in each other, Townsville Fire and coach Shannon Seebohm have agreed to terms for another three years.
Seebohm led the Fire to the WNBL title, and the Fire's fourth, last season and was recognised with Coach of the Year honours.
He took the reins of the club in 2019-20 with the contract extension running through until the end of the 2026-27 season.
"We are delighted to extend the contract of Coach Seebohm who has proven time and again that he possesses the skills and vision required to lead the Townsville Fire to success," Fire general manager Sam Pascoe said.
"His passion for the game, strategic acumen and commitment to our team's values make him an invaluable asset to our organisation."
A-CLASS MERCEDES
Two-time Seattle Storm WNBA champion Mercedes Russell is returning to Southside.
The Flyers first ever import produced a dominant campaign in the club's first season in 2019-20 where she took out Robyn Maher Defensive Player of the Year and won selection in the All-WNBL First Team.
The 28-year-old, 198cm centre is the latest signing to a Southside roster which features Maddy Rocci, Nyadiew Pouch, Dallas Loughridge, Bec Cole and Carley Ernst.
RE-SIGN HERE
Chloe Tugliach and Sophia Locandro will remain with the Capitals and Spirit after re-signing with their respective clubs for #WNBL24.
SILVERWARE SEASON
Courtney Woods has had some 2023 and the year is just eight months old.
In March, the guard won a WNBL title with Townsville, last month she was crowned NBL1 North women's MVP and last weekend she was named Grand Final MVP as the Northside Wizards claimed the championship with a 2-0 series win over Lara McFadden's Rockhampton.
It's Grand Final weekend in NBL1 West, Central, South and East this weekend and you can watch the below WNBL stars in their respective deciders on Kayo Freebies or via the NBL1 app.
West: Cockburn (Steph Gorman) vs Willeton (Alex Sharp)
Central: Sturt (Tayla Brazel) vs Norwood (Ally Wilson)
South: Bendigo Braves (Kelly Wilson, Meg McKay, Amy Atwell, Cassidy McLean) vs Waverley Falcons (Bec Cole, Carley Ernst, Sophia Locandro)
SHOOTAROUND
*Congratulations to Australian Gangurrus' Anneli Maley, Marena Whittle and Emma Clarke who claimed a silver medal at the FIBA 3×3 Women's Series event in China last week.
*The Spirit will head to Korea to compete in the Park Shin-Ja Cup as part of their preparation for #WNBL24. Read more here.
*The Australia Basketball Players' Association will host their annual awards night on Sunday and a host of women's stars are in line for recognition.
Lauren Jackson, Cayla George, Steph Talbot and Kelsey Griffin are the nominees for the WNBL Players' Player award while Talbot, Tess Madgen and Sami Whitcomb are nominated for the Opals Players' Player.