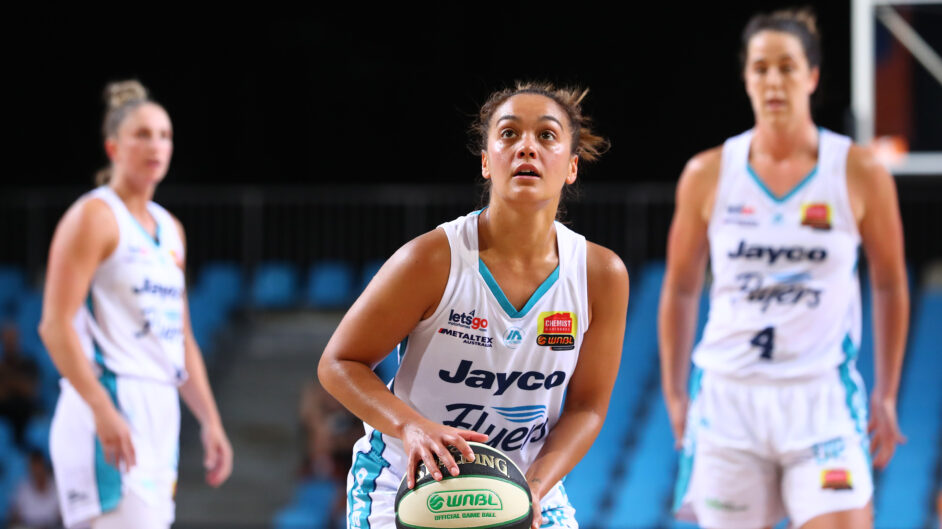 August 18, 2023 | WNBL news
The WNBL's games record holder goes around for a 21st season, a Rachael Sporn Medallist returns to the club when she won the accolade in a championship, a cast of stars are contending for a national championship and a pair of Opals are Europe bound. This is The Week That Was.
MORE HISTORY FOR KELLY
The league's games record holder Kelly Wilson will continue her history-making ways in #WNBL24.
The four-time champion has re-signed with the Spirit for a 21st WNBL season.
She will play her 432nd game in Round 1 when Bendigo host reigning champion Townsville.
"Kelly's experience is really valuable to the program and she's an incredible asset," coach Kennedy Kareama said.
"For me it's obviously the leadership skills that she brings and the mentorship and the laser-beam focus she brings to everything that she does.
"Her approach to training and her work ethic is second to none. She can literally run a team and just knows everybody's strengths, inside and out."
LEI SOARS SOUTHSIDE
Leilani Mitchell is returning to the Flyers.
Southside's inaugural MVP will represent the teal team like she did in 2019-20 and the 2020 hub season where she earned Grand Final MVP honours for her dominant display against Townsville.
The two-time Olympian and triple WNBL champion welcomed a daughter, Elle, last year and returned to the league in the back end of the season with the Melbourne Boomers.
Mitchell this season played for the Inner West Bulls in NBL1 East with her partner Mikaela Dombkins.
BABY FOR BRITT
UC Capitals captain Britt Smart won't play WNBL this season as she prepares for the arrival of her first child with partner Shan.
The veteran guard shared the news on social media this week saying "Change of Focus. WNBL will be looking a bit different this season…From ball to baby. I've decided not to play and will be focusing on being a mom this season. We can't wait for Baby Malone due Christmas 2023."
DESERVED WINNERS
Tess Madgen and Cayla George were recognised with peer-voted awards at the Australian Basketball Players' Association gala night on Sunday.
Opals captain Madgen won the Opals Players' Players award while George took home the WNBL Players' Player gong.
EUROPE BOUND
They dominated in Poland together last season and now Opals squad members Alanna Smith and Chantel Horvat are off to Turkey.
The pair have signed with Emlak Knout Spor Kulubu and the team features two former WNBL imports and championship players in Sydney Wiese (Townsville, 2017-18) and Lindsay Allen (Melbourne, 2021-22).
CHAMPIONSHIP WEEKEND
Good luck to the following players who will be vying for the NBL1 national title in Joondalup, WA this weekend.
Cockburn Cougars: Steph Gorman (Perth Lynx)
Warwick Senators: Mackenzie Clinch-Hoycard (Perth Lynx)
Bendigo Braves: Amy Atwell (Perth Lynx), Kelly Wilson, Meg McKay, Cassidy McLean (Bendigo Spirit)
Norwood Flames: Ally Wilson (Bendigo Spirit)
Northside Wizards: Courtney Woods (Townsville Fire)