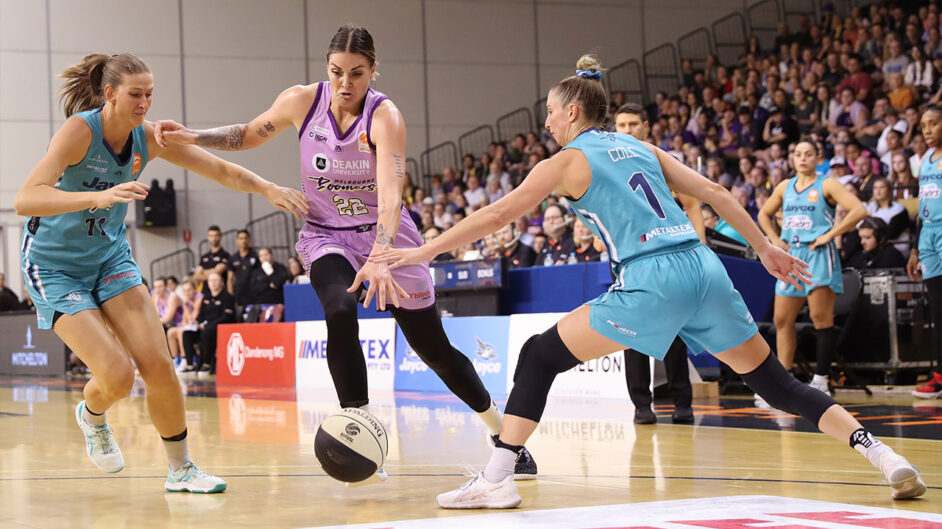 September 8, 2023 | WNBL news
On the eve of the Cygnett WNBL pre-season, the start of September has so far featured new signings, the completion of a tournament abroad for one club and WNBA accolades. This is The Week That Was.
FLYERS GET THEIR WINGS
In #WNBL24, the Southside Flyers will have two imports for the first time in their WNBL history.
Joining original import Mercedes Russell, who is returning in 2023-24, is Dallas Wings rookie guard Jasmine Dickey. The 23-year-old was selected with pick 30 in last year's WNBA draft.
Southside Flyers roster so far: Bec Cole, Maddy Rocci, Carley Ernst, Nyadiew Puoch, Dallas Loughridge, Leilani Mitchell, Mercedes Russell, Jasmine Dickey.
YOUNG GUNS IGNITE
The reigning champs have added some young talent to their #WNBL24 group.
Townsville Fire have signed Indiah Bowyer, who played for the Flames last season, and Texas Tech college graduate Ella Tofaeono as development players.
Fire roster so far: Tianna Hawkins, Steph Reid, Courtney Woods, Mikalea Ruef, Zitina Aokuso Alice Kunek, Sami Whitcomb, Saffron Shiels, Jess McDowell-White, Cassandra Brown, Indiah Bowyer, Ella Tofaeono.
SPIRITED TOUR
Bendigo finished its Park Shin Ja Cup tournament in Korea on a winning note.
The Spirit won their final game 86-59 over One and Only on the back of a double-double from Alicia Froling (22 points, 10 rebounds). Import Mehryn Kraker, who will make her league debut in #WNBL24, scored 21 points.
FLYING THE FLAG
Sandy Brondello has earned recognition as WNBA coach of the month.
The Australian Opals coach led New York Liberty to a league-best 9-1 record in August and guided the franchise to its first silverware when it claimed the Commissioner's Cup.
There will be an Aussie flavour in the play-offs with league pace setters Brondello's Liberty and Cayla George's Las Vegas Aces the front runners while Atlanta assistant coach Paul Gorris' Dream, featuring Perth import Aari McDonald, and Bec Allen and her Connecticut Sun have also qualified.
Reigning Rachael Sporn Medallist Tianna Hawkins will be in post-season action with Washington Mystics as will new Flyer Jasmine Dickey with Dallas.
#WeAreWNBL