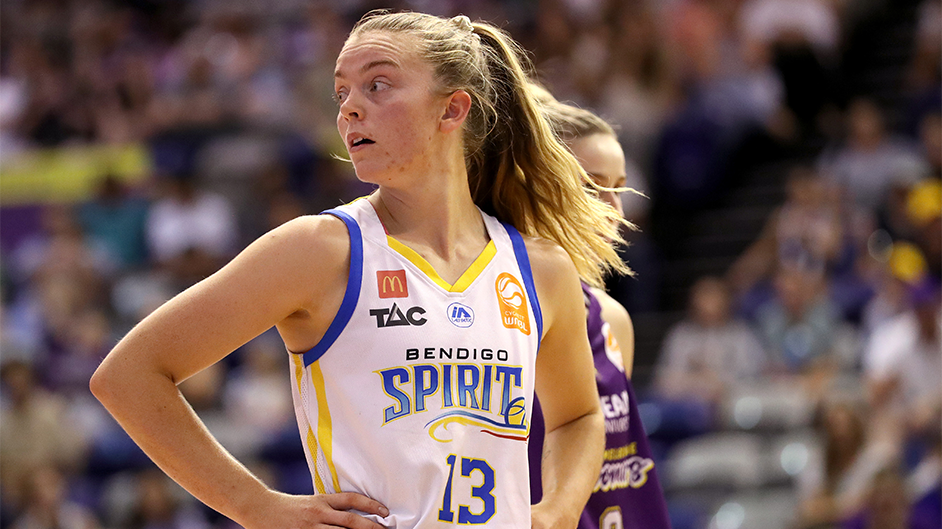 August 4, 2023 | WNBL news
A sprinkling of re-signings, a departure and a trip of WNBA milestones formed The Week That Was.
SHY HIGH
It's been a big seven days for 2022-23 WNBL champion Shyla Heal.
The 21-year-old announced she has signed her first professional contract to play in Europe, joining Poland club AZS UMCS Lublin for season 2023-24.
Just 24 hours later, Heal sunk 43 points, including five triples, for her Sydney Comets in their 85-76 NBL1 East elimination final win over a Newcastle team featuring UC Capitals import Nicole Munger.
STAYING PUT
She was the league leader in three-point percentage last season and Abbey Wehrung is remaining at Bendigo Spirit.
Wehrung, who went at 52.2 per cent from deep in 2022-23, will suit up for the Spirit for a fourth season (2018-19, 2019-20, 2022-23).
"Bendigo is like home to me. I'm an hour down the road and played all my juniors in Vic Country basketball, so it just feels like home and I wouldn't want to be anywhere else," she said.
The 27-year-old guard played for the Ballarat Miners this NBL1 South season and was crowned their Robyn Maher MVP and Defensive Player of the Year last weekend.
Also in Victoria, the Southside Flyers have locked away Carley Ernst for the upcoming WNBL season.
The three-point shooting forward, who turned 29 this week, will be back in teal alongside Bec Cole, Maddi Rocci, Nyadiew Pouch and Dallas Loughridge.
MAGNIFICENT MILESTONES
It was a special week for three Opals who continue to shine brightly in the WNBA.
Townsville's star recruit Sami Whitcomb made some history of her own with a double-double for Seattle Storm against Chicago.
In doing so, the 35-year-old guard became the fifth player in WNBA history, and the first in 24 years, to lodge their first double-double at age 35 or older.
Also at the Storm, Ezi Magbegor scored her 1000th career point and in doing so became the 14th player in franchise history to notch the milestone.
Meanwhile at New York, Liberty (and Opals) coach Sandy Brondello registered her 200th WNBA win moving to 9th on the all-time list.
CHIP SEASON
WNBL players are immersed in NBL1 finals from Bendigo (Amy Atwell) to Willetton (Alex Sharp) and Rockhampton (Lara McSpadden).
In NBL1 North, 2022-23 Townsville championship players Courtney Woods and McSpadden are going head-to-head in a best-of-three grand final series this weekend.
Sharp's Tigers take on a Rockingham outfit featuring Tayah Burrows, Mehryn Kraker and Casey Samuels in an NBL1 West preliminary final.
Heal and Sydney's Vanessa Panousis will take to the court for the Comets in an NBL1 East semi-final against North Bears who are coached by Renee Garlepp who was recently part of the Opals coaching staff at the FIBA Asia Cup in Sydney.
Soon-to-be Perth Lynx team mates Amy Atwell (Bendigo) and Miela Goodchild (Mount Gambier) will face off in an NBL1 South preliminary final between pace setting teams.
Southside duo Carley Ernst and Bec Cole will hope to lead Waverley past Geelong and into the decider in the other preliminary final.
And in NBL1 Central, Ally Wilson spearheads a Norwood outfit looking to advance to the grand final with a win over the Southern Tigers.
GO GANGARRUS
Anneli Maley, Marena Whittle, Lauren Mansfield and Emma Clarke have arrived in China for the FIBA 3×3 Women's Series.
Follow their progress here: womensseries.fiba3x3.com/2023/yichang