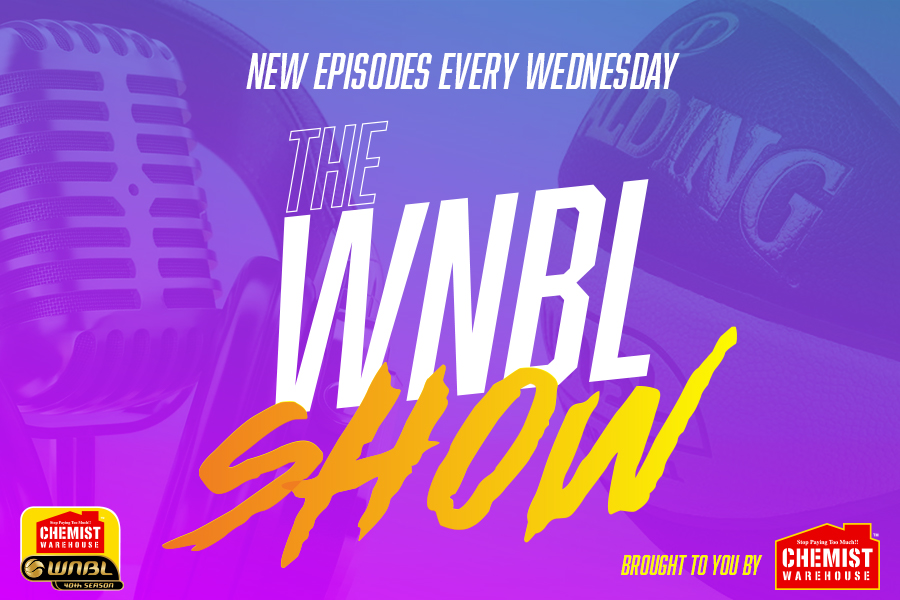 October 31, 2019 | WNBL news
Tess Madgen believes controlling momentum is key to the Townsville Fire breaking through for their first win of the Chemist Warehouse WNBL 19/20 season.
Following Sunday's loss to the Melbourne Boomers in Townsville, the Fire are now the only winless team in the league after 3 rounds.
Madgen telling The Chemist Warehouse WNBL Show the Fire have played some good basketball in the opening 3 weeks but need to limit turnovers and halt opposition momentum.
"We're having too many lapses at the moment, letting teams go on runs. We need to play a bit more consistently because when we do play well, we play really well, we just need to get rid of those lapses,'' she said.
"(Was the Melbourne loss the toughest?) I think it was. We really wanted to get that game, they were coming off a game against Canberra and had quite a lot of travel so we were feeling really good going into it.
"When we did play well we stopped them scoring and were able to score quite easily ourselves but we had too many lapses. Our loss against Canberra, the week before, was really disappointing too because we were up by 10 in the last quarter, so to lose that one by 2 was a hard one to swallow"
Madgen says coach Shannon Seebohm's style and approach is having a big impact on the new-look Fire line-up.
"Shannon is super positive and gets everyone feeling good about themselves pretty fast so he makes our job as leaders a lot easier. We have a really fun group of girls so it is pretty easy, especially with Shannon as coach, so we've just been focusing on the next game and getting back to practice and working on those things we need to get better at."
Madgen is averaging 12 points, 5 rebounds and 3 assists to start the season and this week was named in the Opals squad for next month's pre-Olympic qualifying event.
"Shannon's really great at making people feel confident and he's given me a green light to penetrate whenever I can get in the paint so that's what I've focused on,'' Madgen said.
"I'm feeling pretty good physically. With the recent Opals camp in Phoenix I was getting in the paint easily and that gave me a lot of confidence coming into this season of the WNBL."
Townsville head to Perth this round in search of a breakthrough victory.
"It's always tough on the road and you have a few different obstacles to overcome but I think that makes you come together as a group," Madgen explained.
"We get along off the court too and I think it'll be good to get to know some of the girls a bit better and have a bit of fun and hopefully we can play a tougher brand of basketball for the whole 40 minutes over there."
Listen to Tess Madgen on The Chemist Warehouse WNBL Show here
The Chemist Warehouse WNBL Show drops every Wednesday during the #WNBL20 season