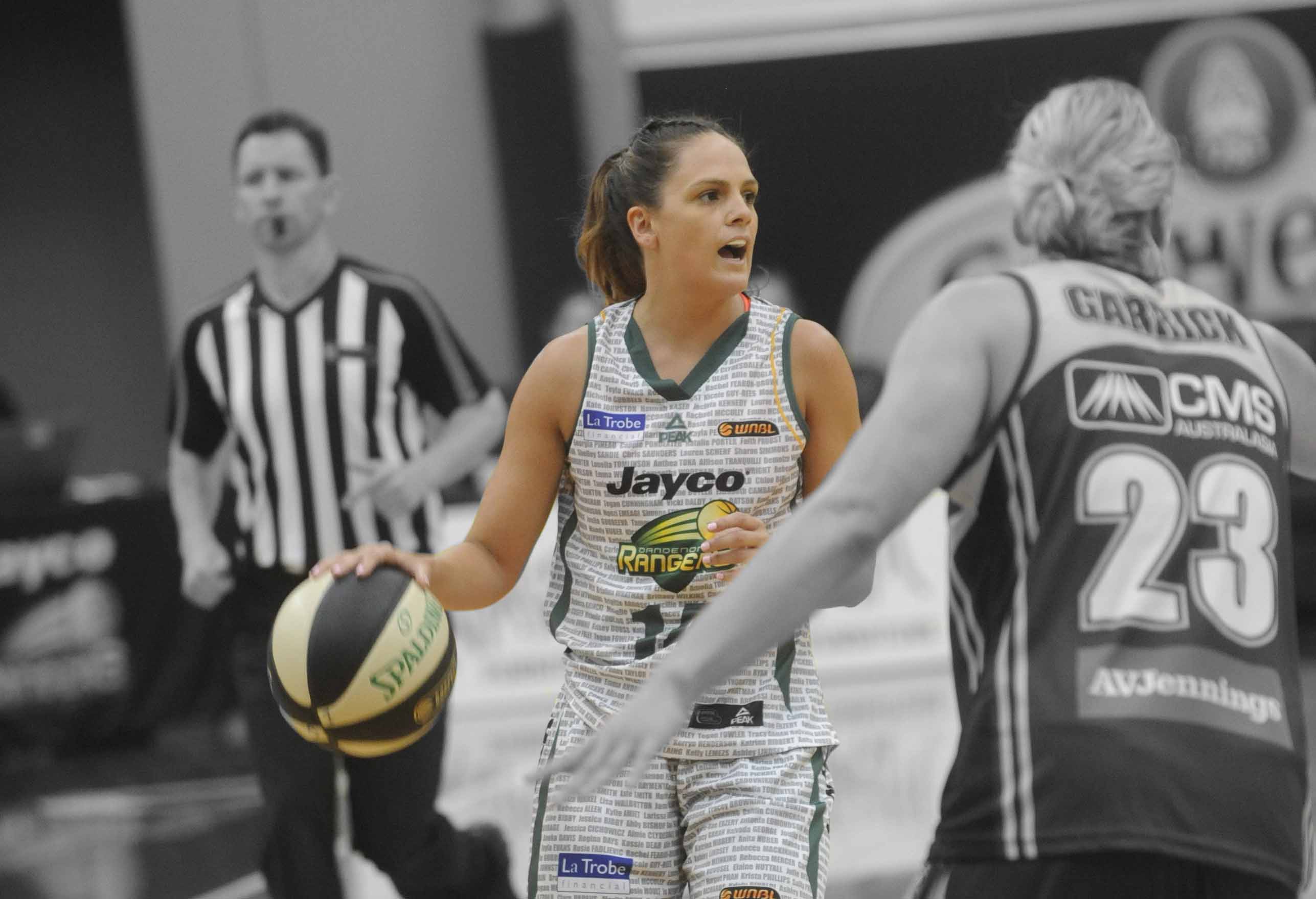 May 23, 2017 | WNBL news
The Dandenong Basketball Association is happy to announce that Amelia Todhunter has re-signed with the Dandenong Jayco Rangers for the 2017-18 WNBL season.
The tenacious defensive point guard will return to the Jayco Rangers after a superb 2016-17 season, hustling her way to steals & rebounds that continue to make her a fan favourite wherever she plays.
All of that hustle and effort has been rewarded with a selection in AustraliaÕs FIBA 3×3 World Championship team in what will be a huge moment in AmeliaÕs basketball career.
An extremely exciting time for our big-hearted star, Amelia stated that she was thrilled to be re-signed with the club she loves for the upcoming WNBL season, as she and her Jayco Rangers teammates hope to go one better in 2017-18.
ÒI started playing WNBL for the Jayco Rangers 10 years ago when I was 18 and from day one the fans & the club has been so supportive and welcoming,Ó said Amelia. ÒSo itÕs only fitting for me to be back for my 10th season this year, where it all started for me as a WNBL player. I love the girls I play with here and the team-first focus that Larissa engrains into us; I know weÕve got a big season ahead and canÕt wait to get back out on the court!Ó
But before her return in a Jayco Rangers uniform Amelia has an important date to attend in Franc:, representing Australia with new teammate Carley Mijovic in FIBAÕs 3×3 World Championships. Grouped in with Japan, Ukraine and Netherlends, Australia will be a massive medal chance in the gameÕs new format, something Amelia is feeling joyous to be a part of.
ÒWords cannot express how happy I am to be given the amazing opportunity to represent Australia; itÕs such a dream come true,Ó said Amelia. ÒI am determined work my bottom off and bring my game to the world stage, I know it is a little different to most of the worldÕs players. IÕm so excited to be heading to France with the other three players, I know we will all do Australia proud.Ó
After working her bottom off representing Australian on the international stage Amelia will return to a Jayco Rangers squad ready to make another deep WNBL finals run. Despite her short stature at 165cm, AmeliaÕs hustle and tenacity often sees her make a huge defensive stop or a grab a critical offensive rebound when the Jayco Rangers need it most; something Head Coach Larissa Anderson knows she can count on whenever Amelia is on the court.
ÒI am very pleased that Mealz has rejoined the Jayco RangersÓ, said Anderson. ÒMealz is a valuable contributor and a true leader within our group. With her relentless defence, work ethic and team-first attitude she will continue to be vital to our teamÕs success.Ó
Everyone involved with the Dandenong Basketball Association would like to wish both Amelia Todhunter & Carley Mijovic the best of luck in the FIBA 3×3 World Championships and congratulate them on their selection to represent Australia. A fantastic achievement Rangers, we canÕt wait to watch you excel against the worldÕs best in France!
For all media enquiries and commercial opportunities, please contact Michelle Harrison on 0423 957 986 or via email at michelle.harrison@dandenongbasketball.com.aU