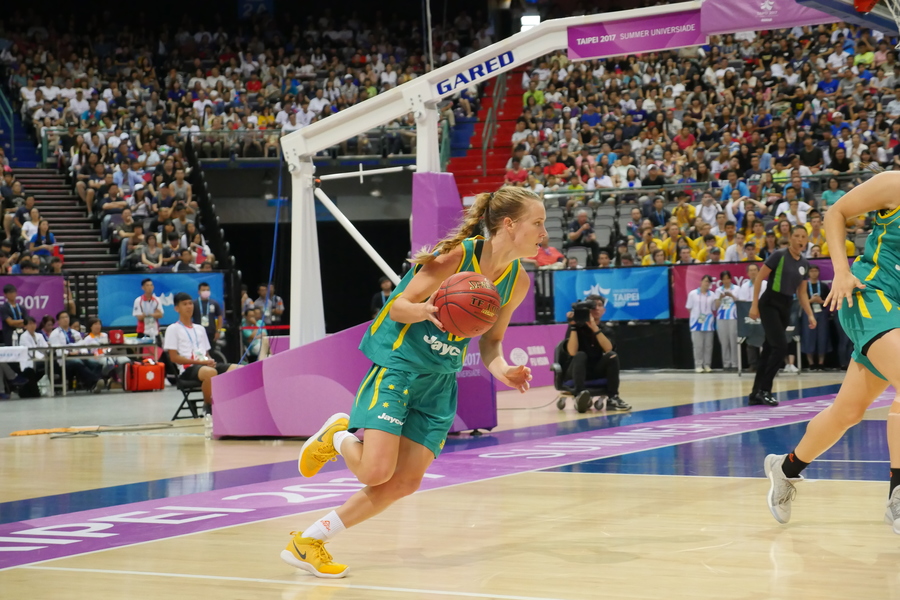 December 19, 2018 | WNBL news
Written by Liam Ellison.
Starting the season with a number of stars on the sidelines due to injuries, the University of Canberra Capitals are finally at full-strength, making perfect timing for a run at the finals.
Beginning the season with Kelsey Griffin, Leilani Mitchell, Marianna Tolo and Kristy Wallace all rehabbing their injuries, the UC Capitals have set themselves up nicely with an 8-5 record to currently sit third on the ladder with eight games remaining before the playoffs.
Griffin, Mitchell and Tolo have all since returned to the floor and Wallace is set to make her UC Capitals debut this Friday against the Jayco Rangers after recovering from an ACL tear sustained just before her Baylor Bears were about to embark on an NCAA post-season tilt in March earlier this year.
"I'm super excited, it's been nine months. I've had to put in a lot of hard work," shared Kristy Wallace.
"The girls have been so supportive, they've been really good to me."
With Wallace and Tolo recovering from knee injuries on a similar timeline, the pair formed a partnership in rehab.
"It was so good having Tolo as a rehab buddy, she's just such a hard worker and being with her, it was a lot easier to get through my rehab. These last couple of weeks have been challenging on my own, just slugging away. The hard work does pay off and you can tell by watching Tolo play."
In her first game back, Tolo recorded 23 points in 21 minutes off the bench and while she has boosted the UC Capitals' front court, Wallace's addition now gives the team significant depth at the guard position alongside the league assists leader Kelly Wilson and Olympian Leilani Mitchell.
How good was it to see @MariannaTolo back on court this weekend!

Didn't miss a beat either with 23 points in 21 minutes on 10-12 shooting! #WNBL19 pic.twitter.com/SEWEFwT7mz

— WNBL (@WNBL) December 10, 2018
Getting fit in time for Round 1 after a hamstring strain that kept her out of the 2018 FIBA World Cup, Griffin has been an outstanding recruit for the UC Capitals in 2018/19, leading the league in scoring and rebounding while earning seven Team of the Week nods.
Another late starter, Mitchell missed the first two games of the season but is finding her form recently with 22 points, five rebounds, seven assists and five steals last weekend.
Having missed playoffs for the last seven seasons and owning a winning record in just one of those years, the UC Capitals are primed to break their drought in 2018/19.
What some saw as a gamble pre-season is now bearing fruit with the team at full-strength in time for the run home to the finals.