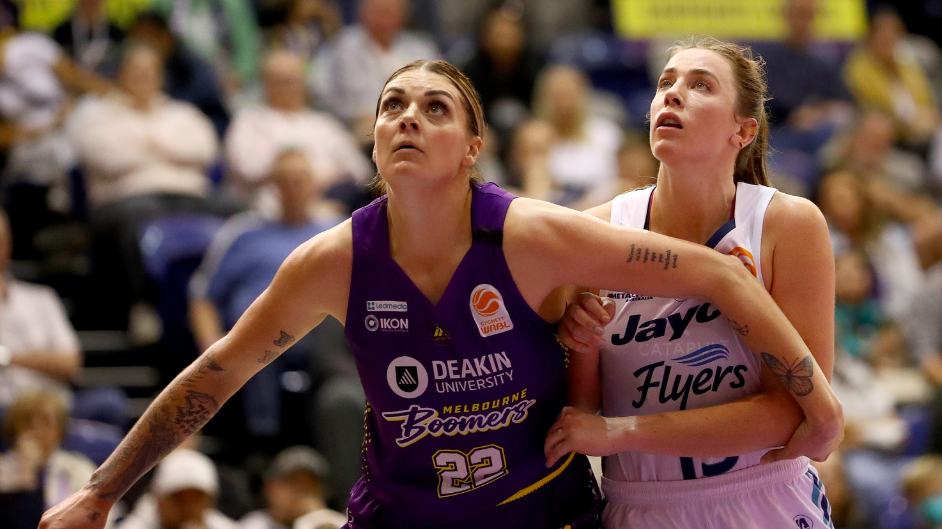 February 22, 2023 | WNBL news
With just two rounds to go in the regular season, every game is crucial for the teams poised to play in Finals. Townsville, Southside and Melbourne have all locked in a top four spot, but there's still so much to play for, with teams still jostling for ladder positions. Here's some key matchups in Round 15, and what it could mean in the race to Finals.   
SOUTHSIDE V MELBOURNE 
If Southside win: 
Will guarantee the Flyers a top two ladder position due to head-to-head over the Boomers 

 

Will be the fourth regular season clean sweep against local rivals Melbourne in past 8 seasons 

 
If Melbourne win: 
Can still finish top two, but need to finish the season undefeated and hope Southside lose to Townsville in Round 16

 
PERTH V BENDIGO  
This game is a MUST win for both teams with a top four position up for grabs.  
If Perth win: 
Would move into fourth position, but not guaranteed. Would need to win at least one game against Adelaide or Capitals in Round 16 to consolidate fourth position, or hope Bendigo loses to Townsville in Round 16 to guarantee Finals position. 

 

Bendigo would need to beat Townsville in Round 16 and hope Perth lose both games in Round 16 to then steal back Fourth position.

 
If Bendigo win:  
Would have head-to-head advantage over Perth and therefore consolidate fourth position on the ladder. 

 

Even if Perth won both games in Round 16, and Bendigo lost in Round 16, Bendigo grab fourth position due to the head-to-head advantage.

 
TOWNSVILLE V SYDNEY 
The Fire are currently on their best win streak in club history with nine in a row.  
If Townsville win: 
Top two position guaranteed, and therefore only needing one win in Round 16 to consolidate the minor Premiership. 

 
 If Townsville Lose: 
 Will need to win both games in Round 16 to clinch minor premiership.

 
Round 15 tips off tonight 6:30pm AEDT with Southside taking on Melbourne. Tune in on ESPN via Kayo and Foxtel.