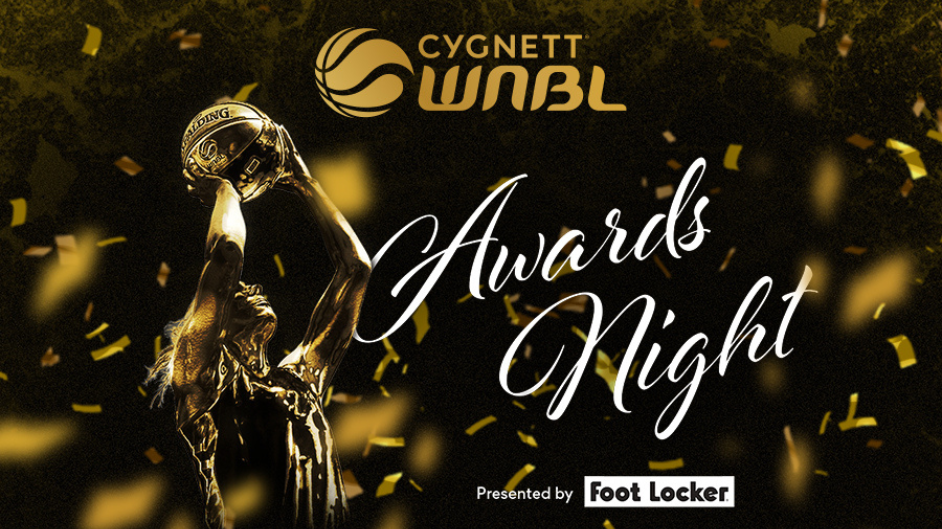 February 28, 2023 | WNBL news
The Cygnett Women's National Basketball League (WNBL) will host its annual Awards Night presented by Foot Locker on Sunday, 5 March, at Marvel Stadium. 
Following the completion of the regular season on Sunday afternoon, the Awards Night will crown the league's Most Valuable Player (MVP) as well as the recipients of:
Suzy Batkovic Medal (League MVP)
Coach of the Year
Sixth Woman of the Year
Robyn Maher Defensive Player of the Year
Betty Watson Breakout Player of the Year
All-WNBL First and Second Teams
WNBL Referee Awards
Life Membership(s)
Cygnett Community Award
A full break down of the Awards, including the selection criteria, is available HERE. Past winners are also available to reference HERE.
Presented by Foot Locker for the first time, the prestigious WNBL Awards Night will deliver a vibrant and entertaining evening, reflective of the 22-23 WNBL season.
"We're excited to celebrate WNBL athlete's unique personalities and the culture that surrounds basketball with a unique sneaker-inspired dress code for this event," said the Senior Director of Marketing for Foot Locker Asia Pacific, Brendan Graham.
"Presenting the Awards Night forms part of our overall investment into the elite pathways for Australian basketball, and we can't wait to showcase the WNBL awards winners."
The Head of WNBL, Christy Collier-Hill said the evening would be a much-deserved celebration of the league's 43rd season.
"The Cygnett WNBL has so much to be proud of this season," said Collier-Hill.
"All clubs seamlessly returned to the full home-and-away format for the first time since the pandemic, and the quality of the competition is a testament to the hard work from all clubs, players, coaches, officials and administrators involved.
"The Awards Night is a true celebration of the progression of women's basketball and the tireless efforts of the entire community. In partnership with Foot Locker, we can't wait to recognise the athletes and their outstanding performances we've witnessed across the competition this season."
The Awards Night will commence with the Cygnett Orange Carpet, where players and members of the community will arrive from 6:00pm AEDT. Fans are encouraged to tune into the @thewnbl on Instagram for live crosses during the event.