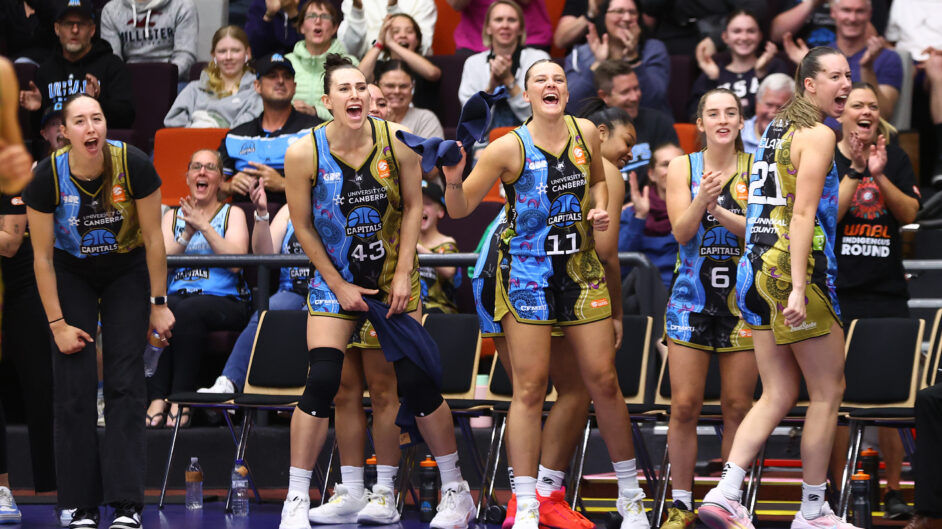 November 6, 2023 | WNBL news
The Cygnett Women's National Basketball League (WNBL) and Australian Basketball Players' Association (ABPA) have finalised a new Collective Bargaining Agreement (CBA) for WNBL players for the 2023/24 Season.
The new agreement delivers increased salaries and conditions for all WNBL players, building on the inaugural WNBL CBA signed in 2020.
The CBA covers the 2023/24 season as Basketball Australia (BA) reviews the ownership and governance structure of the WNBL for the 2024/25 season and beyond.  The highlights of the deal include:
An increase in minimum wages by 33%,
An increase in the salary cap floor (minimum spend) by 11%,
An increase in the WNBL salary cap by 4%; and
Standardised contracts for all WNBL Players.
ABPA CEO, Jacob Holmes, said the one-year deal ensures the players and WNBL have guaranteed certainty ahead of long-term negotiations after BA's competition review.
"The primary focus of this agreement was to deliver certainty for the players for the upcoming season and ensure we built upon the significant enhancements for WNBL players that were developed for the inaugural 2020 WNBL CBA.
"We believe we've achieved that through increases to the minimum wage and the salary cap floor to incentivise greater club investment in players and give clubs certainty over their rosters.
"We thank BA and Head of WNBL, Christy Collier, for the continued positive relationship and look forward to a great 2023/24 WNBL Season."
Head of WNBL, Christy Collier, said, "despite a challenging economic environment for Clubs and the League, we're pleased to be able to deliver increases to minimum wage and salary cap as part of the 23/24 CBA.
"The league, clubs and all stakeholders are united by a desire to increase opportunities for athletes whilst also ensuring the league is sustainable for the future.
"We've worked collaboratively with the ABPA throughout the negotiations and will continue to do so in the future. Ultimately, we want the same thing – a strong, successful league – and we're committed to working towards that together."