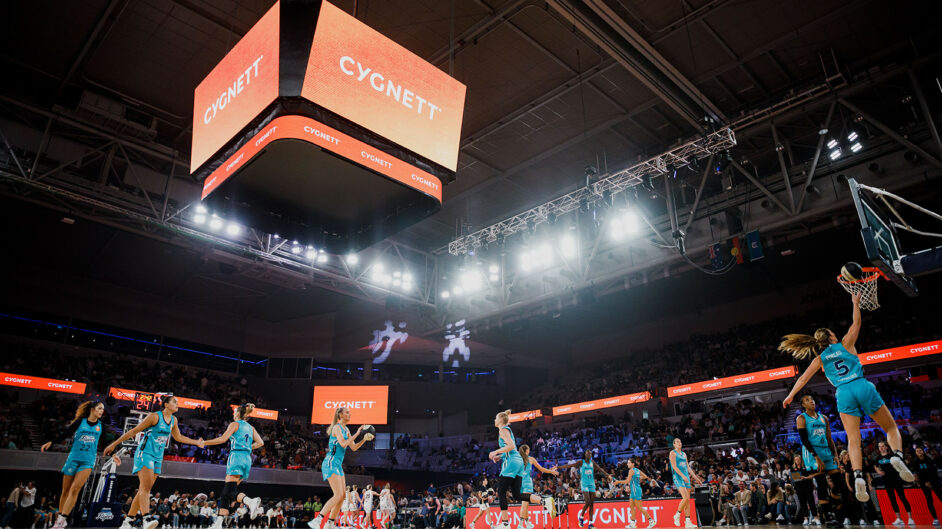 October 9, 2023 | WNBL news
WNBL PARTNERS CONTINUE SUPPORT
Prior to the 22/23 season, a number of new commercial partners joined the WNBL. Cygnett became the naming rights partner, the league now known as the Cygnett WNBL, while DIY Blinds and CTM Sport both joined as Major Partners.
Excitingly for the league, all three of these partners are continuing their support in the 23/24 WNBL Season, set to tip off on November 1.
"These three partners have been absolutely wonderful to work with, and we're therefore thrilled to have them back on board this season", stated Head of WNBL, Christy Collier-Hill.
A recent survey conducted by the Office for Women in Sport and Recreation found that sponsorships of women's elite sporting properties outperform men's elite sporting properties when it comes to brand awareness, brand consideration and customer conversion. Corporate sponsors also benefit from improved brand attributes and increased employee satisfaction – a key point of difference between sponsorship of men's and women's elite sports.
"The partnerships have been mutually beneficial, with the league being able to deliver on partner objectives, while the partners have shown incredible support, and played a significant role in the growth of the league."
Cygnett CEO, Jason Carrington
"Cygnett are excited to continue our partnership with the WNBL.  This is our second season as League Naming Rights Partner and we look forward to working with the WNBL team in season 23/24 as we continue helping to promote women's sport in Australia, whilst enjoying the brand awareness outcomes that a partnership such as this provides."
DIY Blinds CEO Evan Montero
"Empowering the WNBL seamlessly aligns with our commitment to growth and inclusivity at DIY Blinds. Supporting the exceptional athletes is a winning strategy which resonates with our values, fostering strength both on and off the field while expanding our brand within our core demographic."
CTM Sport CEO, Tom Clark
"CTM Sport takes pride in our ongoing support of the WNBL and its exceptional athletes as we gear up for the 23/24 season. We recognise the value of backing women's sports and the positive outcomes this generates, driving substantial change within the female sporting arena and in the communities where these remarkable athletes compete."
Collier-Hill encouraged WNBL fans to get behind the brands who support the league.
"We know WNBL fans are passionate about the league and its growth. We therefore encourage everyone to support those who support us."
__
Findings report – The Value of You Can Be What You Can See For every $1 a corporate sponsor invests into the visibility of women's elite sport, supports the realisation of – on average – $7.29 in customer value for that organisation. Read more here
Find out more about WNBL partners:
Cygnett – www.cygnett.com
CTM Sport – au.travelctm.com/sport-travel/
DIY Blinds – www.diyblinds.com.au
📷 @johncainarena and @laurijeanphotos