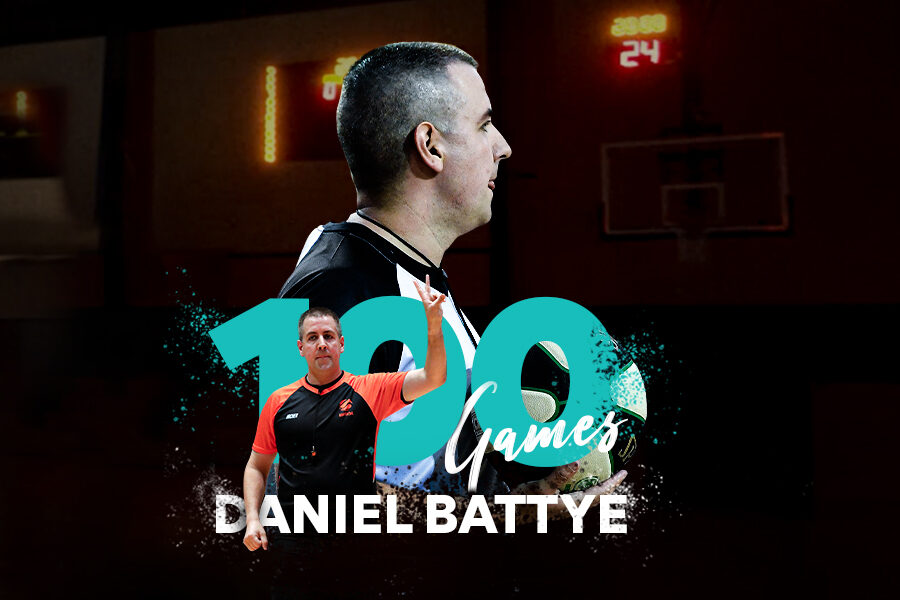 February 25, 2022 | WNBL news
Over the 42-year history of the league, referee Daniel Battye will become the 18th WNBL referee to officiate 100 matches at the elite level, at tonight's Melbourne Boomers and Townsville Fire game.
Joining the exclusive club, Battye has been appointed as Crew Chief for his milestone match, leading the referee panel for the Friday night game.
Celebrating the moment, Battye has spent the day reflecting on the journey of his professional officiating career.
"Over the years, it has been a privilege and a pleasure to officiate in the WNBL. I still remember very clearly the day that Peter Carey called me to offer me a position on the panel," Battye told WNBL Media.
"I still thoroughly enjoy being a part of the WNBL now, as much as I did the first time I stepped on the court.
"My goal tonight is to make sure this is my best game in the WNBL yet.  I'll repeat that process every game I get into the future."
A basketball official for 10 WNBL seasons, Battye's career highlights include the intensity of the 2020 hub season and being appointed to three consecutive finals campaigns, including 2018/19, 2019/20 and 2020 seasons.
Basketball Australia's Head of Game Development, Michael Haynes recognises Daniel's hard work and commitment to the game.
"To have our 18th official reach the milestone of 100 games is a huge testament to Daniel's dedication to basketball and his durability and dedication to continuous improvement within his officiating game."