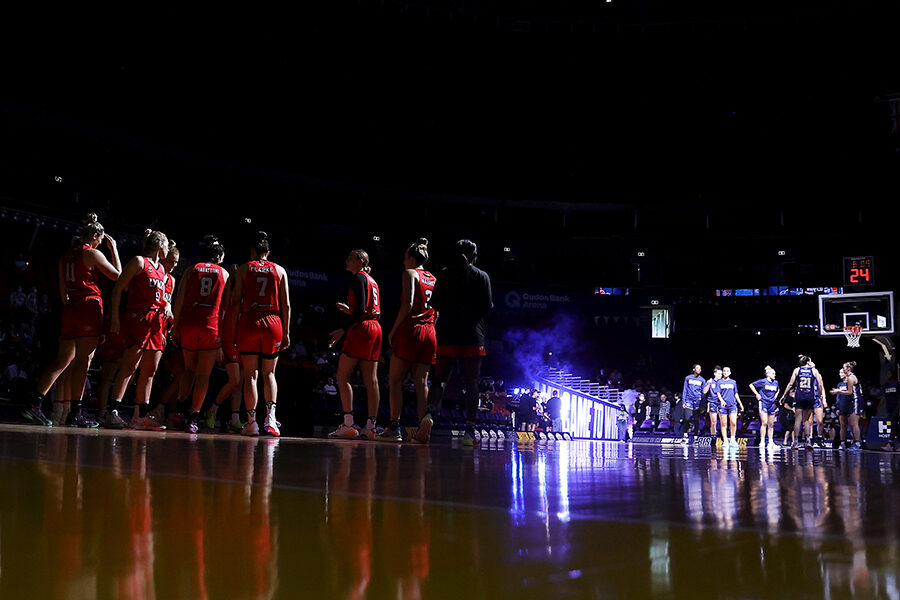 February 1, 2022 | WNBL news
Despite the incredible quality of games, it's been a challenging first half of the WNBL 2021/22 season, with athletes, teams, games and the league impacted heavily by COVID-19.
No less than 16-games were either postponed and rescheduled or cancelled, and the recent WA border closure means the Perth Lynx will stay in Victoria until they're able to return home.
Despite this the WNBL season powers on, albeit with a few structural changes.
Due to the number of games impacted, the WNBL will move forward in a shortened format. Teams will compete in 18 games each (hosting nine home games), down from the originally scheduled 21, and the regular season will be condensed, now concluding on March 16.
The WNBL Finals series will tip-off on March 19. Showcasing the best the league has to offer, excitingly, both semi-finals and the Grand Final will be played as three-game series.
Given the ongoing uncertainty surrounding COVID-19 and state border restrictions, to allow for flexibility, the schedule will now proceed as a rolling fixture which will be released in two-round blocks.
View the upcoming Round 10 and 11 fixture here.
As a result of the shortened format, any games impacted by COVID-19 will be cancelled rather than postponed or rescheduled. This may result in a differential in games played per team, however, the ladder positioning will continue to be determined by the winning percentage as per usual.
Head of WNBL, Christy Collier-Hill, acknowledges the hurdles to overcome to complete the season however remains highly enthusiastic about what's to come.
"As a league, we are 100% committed to completing the season and are working tirelessly behind the scenes to make that happen. Likewise, Clubs are absolutely doing everything they can to see the season through, in what has been incredibly challenging times.
Despite the impact of COVID-19, the season to date has been sensational. The quality of imports is the best we've ever seen, and the competitiveness across the league has been outstanding. This can be seen in the ladder, with the top four Finals spots really still up for grabs.
It's been great seeing members and fans back at games, and we'd encourage you to continue to support your Clubs in the back half of the season, in what is shaping up to be an epic finish."
The remainder of the WNBL season will continue to be accessible to all, with every game continuing to be broadcast live across Fox Sports, ABC and Kayo channels.