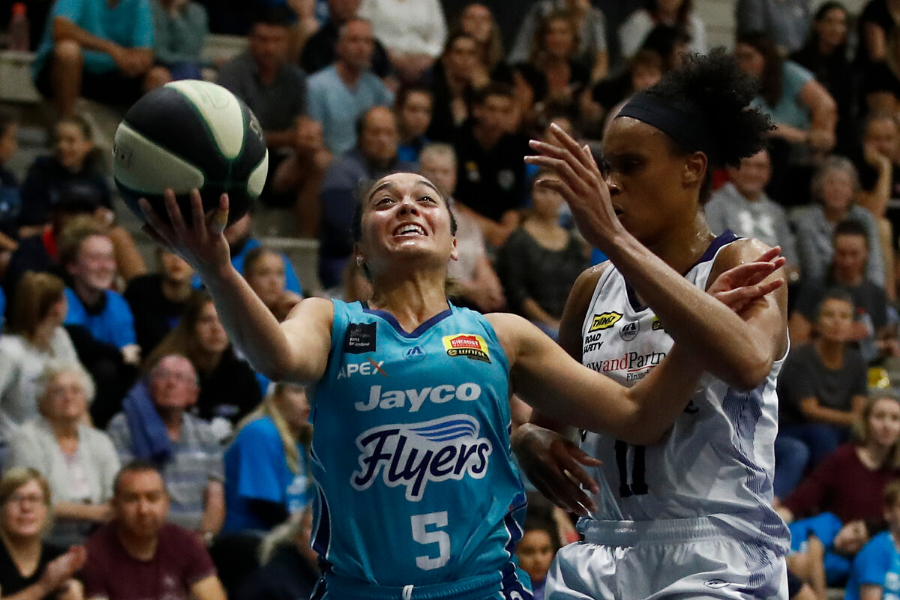 February 28, 2020 | WNBL news
This Sunday, prior to tip off at Game 1 of the WNBL Grand Final Series, the league will be presenting this seasons WNBL All-Star Teams.
Named in the All-Star teams this year are:
WNBL ALL-STAR FIRST TEAM: Kia Nurse (UC Capitals), Brianna Turner (Adelaide Lightning), Leilani Mitchell (Southside Flyers), Jenna O'Hea (Southside Flyers), Katie-Rae Ebzery (Perth Lynx)
WNBL ALL-STAR SECOND TEAM: Mercedes Russell (Southside Flyers), Bec Cole (Southside Flyers), Steph Talbot (Adelaide Lightning) Cayla George (Deakin Melbourne Boomers), Alice Kunek (Sydney Uni Flames)
The two teams are selected by coaches and captains at the end of the season from a list of 20 players who received MVP votes during the regular season. Coaches and captains can't select players from their own team. Players are selected on their season performance rather than position.
The Southside Flyers in their inaugural season have had four of their players named over the two teams which is followed by two players from the Adelaide Lightning, and then one athlete from each of the UC Capitals, Perth Lynx, Deakin Melbourne Boomers and the Sydney Uni Flames.
The All-Star teams represent the outstanding talent from our national and international players in the WNBL throughout the season. The First team features Suzy Batkovic Medallist Kia Nurse, the first import to ever be awarded the WNBL MVP award. Alongside Nurse, Brianna Turner and Mercedes Russell, represent some of the impressive international talent that has represented in the WNBL.
There are also five Opals named among the two teams, Jenna O'Hea, Leilani Mitchell, Steph Talbot Katie-Rae Ebzery and Cayla George and two Australian 3×3 representatives, Bec Cole and Alice Kunek.