FAQ's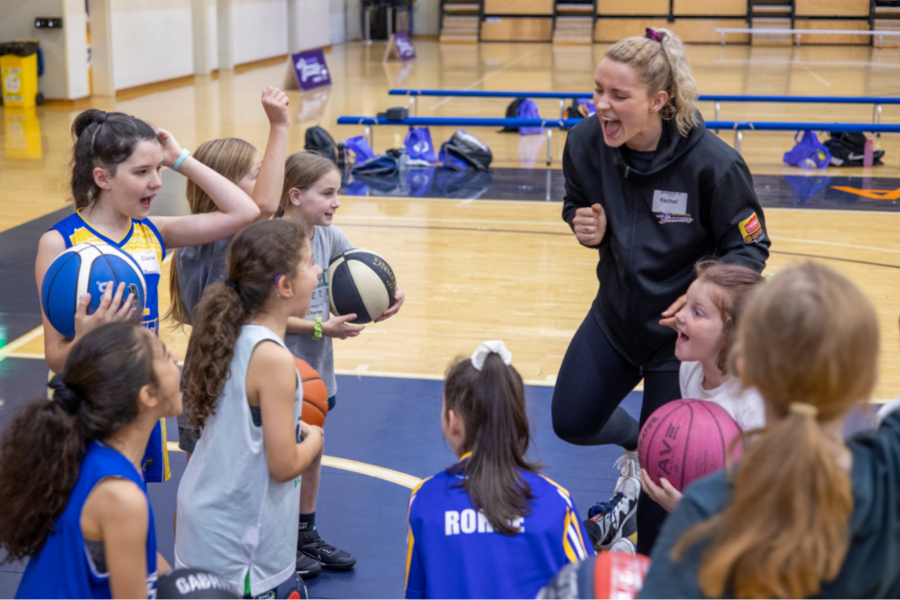 What is the Melbourne Boomers Academy?
The Melbourne Boomers Academy is basketball camps and clinics for boys and girls aged 6-16 years.
Who are the coaches?
You'll be coached by Deakin Melbourne Boomer and Australian Opals star Tess Madgen, plus other members of the Boomers team. We guarantee that WNBL athletes will be at EVERY camp or clinic.
What sort of skill level are the camps and clinics for?
Kids of any skill level are welcome at the Boomers Academy. We provide coaching on a range of skills aimed to improve everyone's game, regardless of their level.
How do we register?
Registration for each camp or clinic will open approximately four-weeks out. Check out the Boomers Academy page to keep up-to-date with upcoming dates and times.
Where do we go on the day?
When you turn up to the venue, look for the Melbourne Boomers Academy Sign inside the entrance. Make your way to the registration station where you'll be greeted by one of our friendly staff members. Here you'll be asked to sign in your child to the basketball camp and receive your goody bag.
What do I need to bring along to each day?
Snack, lunch, drink and basketball to each day.
Can I drop my child off earlier and pick them up late?
You are welcome to arrive from half an hour before the start of each event. It's important to collect your child(ren) by the completion time.
What are the children to coach ratios?
The ratio is usually one experienced coach to every 12-14 children.
Do your coaches have experience and working with children checks?
Yes, all coaches working at our basketball camps have current Working with Child Checks.
Can my child be in the same group as their sibling or friend?
Yes, where possible we let children be in groups with friends and family members.
How do you split up the groups at your camp?
Children are split up into groups via age and skill level.
What do I do if my child requires medication to be administered during your camp?
Please contact us prior to the camp commencing and advise us of this. You will need to provide written consent and instructions for use if applicable.
Do you have a toilet policy for children?
The safety of the children attending our basketball camps is a high priority. The venue's toilets are inspected prior and throughout the duration of every basketball camp. All children are to go to the toilet in pairs; younger children where possible will be escorted to and from the toilet.
Can I get a refund if my child is sick or I change my mind after booking?
Bookings cancelled more than 1 week prior to the camp date will be issued with a 100% refund or credit voucher
Bookings cancelled within 1 week of camp date will be issued with a 50% refund or a full credit voucher
Bookings cancelled within 24 hours of camp date will receive a credit voucher.
In the event that the camp or clinic can not go ahead due to COVID restrictions, there will be a full refund issued.
For any further questions get in touch with Boomers Academy Manager, Tess Madgen, at tess@melbourneboomers.com.au or on 0403491861
BOOMERS ACADEMY – BE YOUR BEST!