Clubs and Associations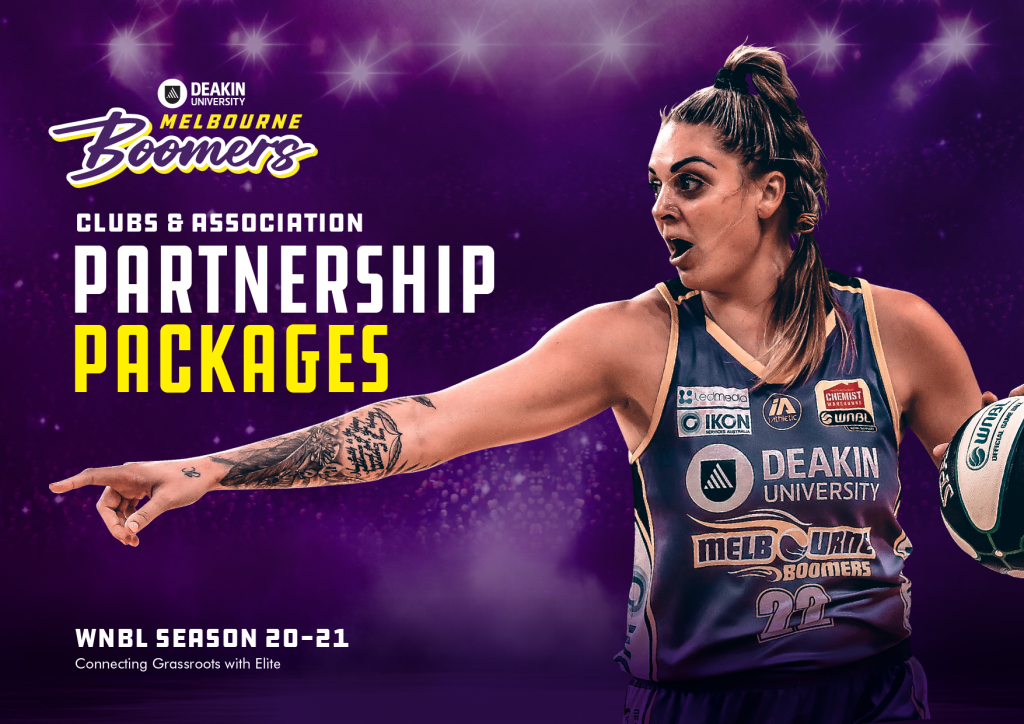 Do you want you members to have the opportunity to see world class athletes up close and personal, sharing their passion for the sport they love?
Would you love to have your members seeing some of the best female basketball players in the world?
Does your Club or Association want to promote and encourage girls and women in basketball?
If you answered yes to any of these questions, then the best way to do this is through a partnership with us here at the Deakin Melbourne Boomers.
Our partnerships focus on connecting grassroots with elite, and packages start at just $250.
Get your Club or Association involved this year.
We're your team Melbourne!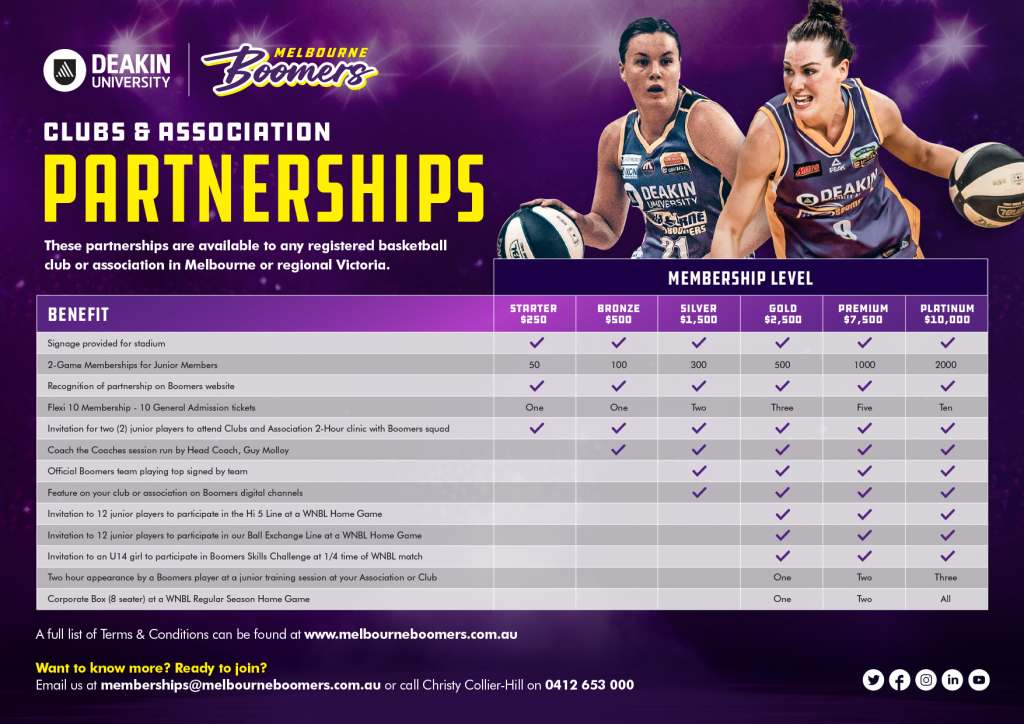 For more information, please contact Christy Collier on 0412 653 000 or via email at christy@melbournboomers.com.au