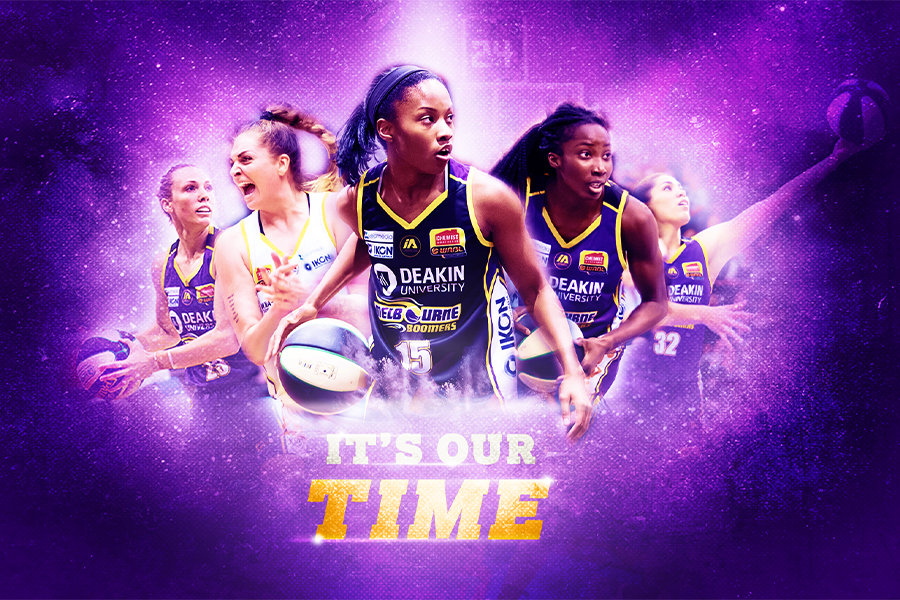 July 1, 2019 | Melbourne Boomers news
Following a multitude of exciting announcements, the roster for the Deakin Melbourne Boomers 2019-20 season is almost complete.
This season's line-up will see the return of many fan favourites along with some new faces to help us take it all the way this season because #itsourtime.
The bulk of last year's squad remains; Lindsay Allen, Ezi Magebgor, and Cayla George, wonderful additions to the team last season, will join Maddie Garrick, Kalani Purcell and young guns Monique Conti and Chelsea D'Angelo, in what is shaping up to look like a team capable of challenging for honours next season.
The three new signings have added to the level of excitement ahead of the season's big tip-off in October.
We're pleased to welcome American star Sophie Cunningham, and two Tall Ferns players in Penina Davidson and Stella Beck, to the Boomers family and we have no doubt they will add serious firepower to the squad.
Sophie is currently playing for the Phoenix Mercury in the WNBA, after she was selected as the 13th overall pick in the 2019 draft, the highest-drafted University of Missouri player in the history of the WNBA.
Penina Davidson spent four years at the University of California and since then has played for the Adelaide Lightning and become a key member of the New Zealand National team, whilst her Tall Ferns teammate Stella played for Townsville Fire last season.
The Deakin Melbourne Boomers finished the 2018-19 season in second place on the WNBL ladder, with 15 wins – the clubs best regular season record since 2011/12. Looking forward to the season ahead, we'll be looking to go that one step better.
2019-20 Deakin Melbourne Boomers team:
Lindsay Allen
Stella Beck
Monique Conti
Sophie Cunningham
Chelsea D'Angelo
Penina Davidson
Cayla George
Maddie Garrick
Ezi Magbegor
Kalani Purcell