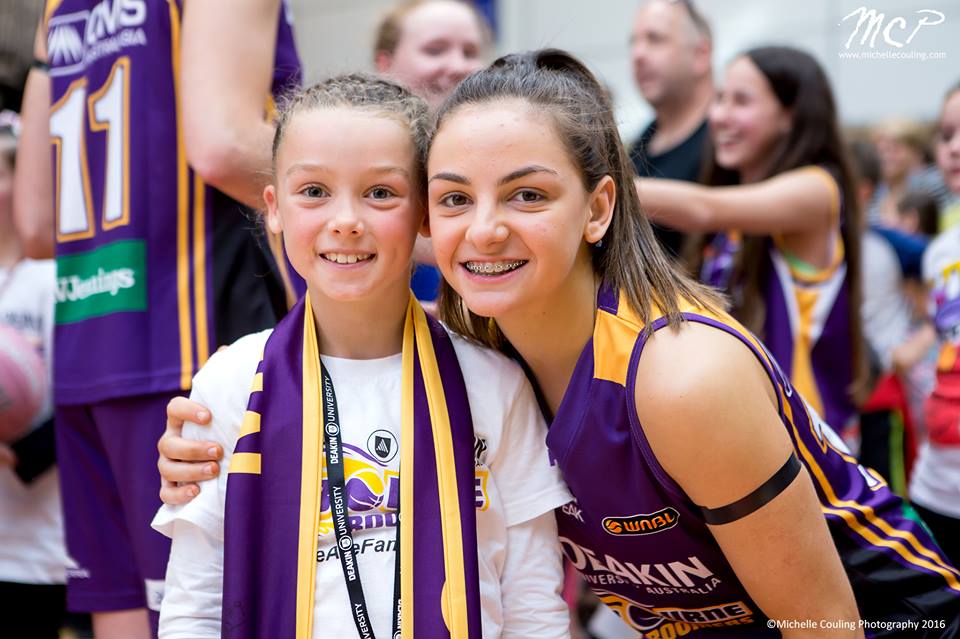 September 18, 2017 | Melbourne Boomers news
After weeks of people trying to work out what the Deakin Melbourne Boomers' cryptic 600X3MC promotion is all about, we can finally reveal that it is connected to the exciting news that star guard and reigning WNBL Rookie of the Year winner Monique Conti has signed on for the next four years.
To celebrate the long-term agreement, the Boomers have released 600 3-game memberships featuring Monique on the front, all of them personally signed by one of Australia's rising stars. Adult memberships cost $40, while juniors are $20. Each card provides entry to three regular season home games – grab one HERE.
"It took a while to sign all the cards, but the club has been working on this for a few weeks now and we managed to keep it all quiet," said Monique.
"I'm really happy, this is such a great club and I'm excited for the future. The whole promotion with 600X3MC has been fun to watch unfold, it was Justin's idea and it has been a real talking point, even amongst the players."
"Whenever people from around the club have been talking about it I just listened in and smiled. It has been fun knowing what it was all about, but Justin made sure I kept it a secret and nobody had any idea before tonight's announcement," Monique added with a smile.
Boomers GM Justin Nelson said the idea to add the cryptic membership promotion to Monique's four-year agreement was hatched weeks ago and is all aimed at taking Melbourne's WNBL team to the top of the league's membership numbers.
"We want to be the WNBL club with the most members and this whole promotion has been a part of that," said Nelson, adding, "We are well on the way to achieving our goal, the support out there for the Boomers is growing quickly."
Last season saw huge applause and cheers every time Monique stepped on court, while after each game she was swamped by young fans asking for autographs and photos. Nelson believes the future is extremely bright for Conti and encouraged Melbourne's basketball community to use this announcement and the 3-game membership opportunity as the chance to throw support behind girls and women in basketball.
"Monique has such a huge following amongst the grassroots basketball community, she is already a star and we are thrilled she will continue with us for at least the next four years. This limited edition membership is a great chance for everyone to get behind girls and women in basketball, it's an affordable opportunity."
"Each card features Monique and is personally signed by her. We expect these cards to sell out very quickly, they really are something that basketball fans will want to keep and look back on as Monique's basketball career unfolds," Nelson added.
To grab one of the 600 limited edition signed 3-game Monique Conti memberships, snap yours up immediately at www.trybooking.com/BOOMERS