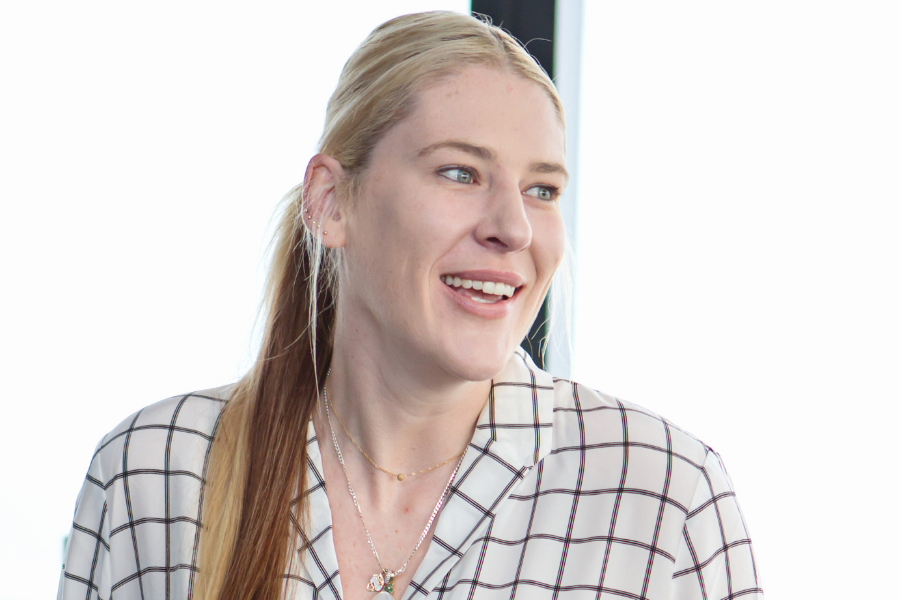 September 9, 2019 | Melbourne Boomers news
Australian basketball legend Lauren Jackson has expressed a sense of regret at having not spent more time playing in China, enjoying just one season at Heilongjiang Shenda before injury curtailed her career.
Speaking ahead of the Deakin Melbourne Boomers' eagerly anticipated pre-season match up against the Chinese Women's National Team, the Head of Women's Basketball Australia recalls the impression Chinese people left on her with their passion for the game.
"I loved seeing the world and playing in China. The Chinese people are very passionate about basketball, there was a full crowd and loads of support for every game," said Jackson.
"It was a great option for me, I wish I'd had the opportunity to go to China earlier, played some full seasons over there.
"I think with Yao Ming and his success they've just really embraced basketball. They love it and they've always been competitive in world tournaments and on the Olympic stage."
The match against Boomers at Casey Stadium on tomorrow night (10 September) will serve as a warmup for the Chinese team who kick off their Asia Cup campaign in India this month.
Boomers star Cayla George said her side will have their work cut out against the 7th ranked national team in the world.
George was part of the Australian Opals side that defeated China in the FIBA World Cup quarter-final last year.
"China will be tough for the Boomers, I got to play against them last year with the Opals, along with (fellow Boomer) Ezi Magbegor at the World Cup, they have a lot of height in their team," said George.
"It will be a great hit out for us ahead of the WNBL season; a fun night and I hope plenty of Chinese fans in Melbourne turnout."
Professor David Shilbury, Director of the Deakin Sport Network at Deakin University, said in an unusual twist Deakin University has two "assists" in Tuesday's game as both an ongoing sponsor of the Deakin Melbourne Boomers and a short-term sponsor of the Chinese Women's National Team.
"Deakin University is committed to inspiring women to achieve at the highest possible level, and the Deakin Melbourne Boomers are a great part of that story," Professor Shilbury said.
"Deakin is also a University that values its diverse community and contributing towards the Chinese Women's Basketball tour represents our story of international friendship."
Tip off at Casey Stadium is at 7:30pm on Tuesday 10 September, tickets can be purchased here.
To support the Boomers on their upcoming season, you can purchase your membership here!