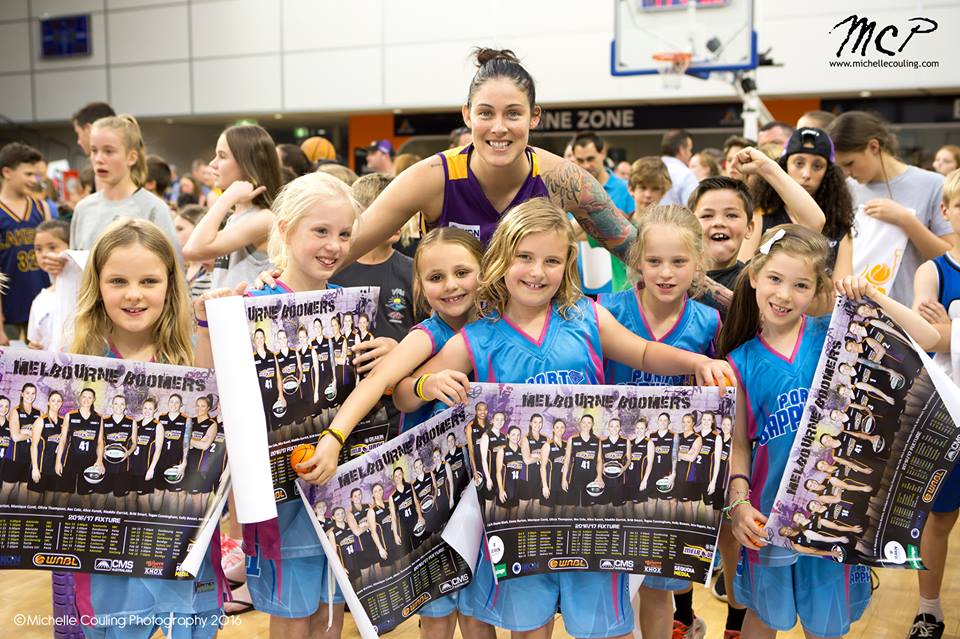 January 24, 2017 | Melbourne Boomers news
Tonight's
AusDayEve 2
showdown between the Deakin Melbourne Boomers and Jayco Dandenong Rangers is set to smash last year's attendance record with as many as 3,000 spectators expected to be at the State Basketball Centre for the league's biggest marquee game. With online ticket sales already exceeding last season's Australia Day eve showdown between the two Melbourne-based adversaries, a huge walk-up crowd is also expected given any junior (17yrs & under) wearing their own club colours will receive free entry. "This is a game for the basketball community," said Boomers GM Justin Nelson, adding, "Basketball Victoria is the presenting partner for the game, it's an event showcasing girls and women in basketball, which is something our community should absolutely be turning up in numbers for."
AusDayEve 2
will also feature a CLB 3x3 Tournament during the day on a FIBA court set up on the concourse at the stadium, including the grand final being played at half-time of the WNBL game, while a South Sudanese Dunk contest is also planned for the main break. Nelson also believes if the community comes in high numbers it will go a long way towards pushing the league back towards the top in women's sport. "People sit up and take notice when big crowds turn up to any event, especially in sport. We all know how big basketball is at grassroots level, now it's about connecting those numbers with the elite level so we can continue to create great pathways to the very top for our aspiring young athletes." "Make no mistake, this game is a celebration of girls and women in basketball, and given our extraordinary achievements globally the very least we can all do is enjoy a great family night out supporting something that is so important to us." "I know the players can't wait to step out on court and feel the excitement and energy of such a bug crowd. It's going to be a special night," added Nelson.
WHAT:
AusDayEve 2
WHO:
Deakin Melbourne Boomers vs Jayco Dandenong Rangers
WHEN:
Wednesday January 25
WHERE:
State Basketball Centre (Wantirna South)
TIME:
Tip-off @ 7:30pm (arrive early - free parking)
PROMOTION:
Any junior wearing their own junior club colours will receive free entry.
TICKETS:
At the door or online
HERE.