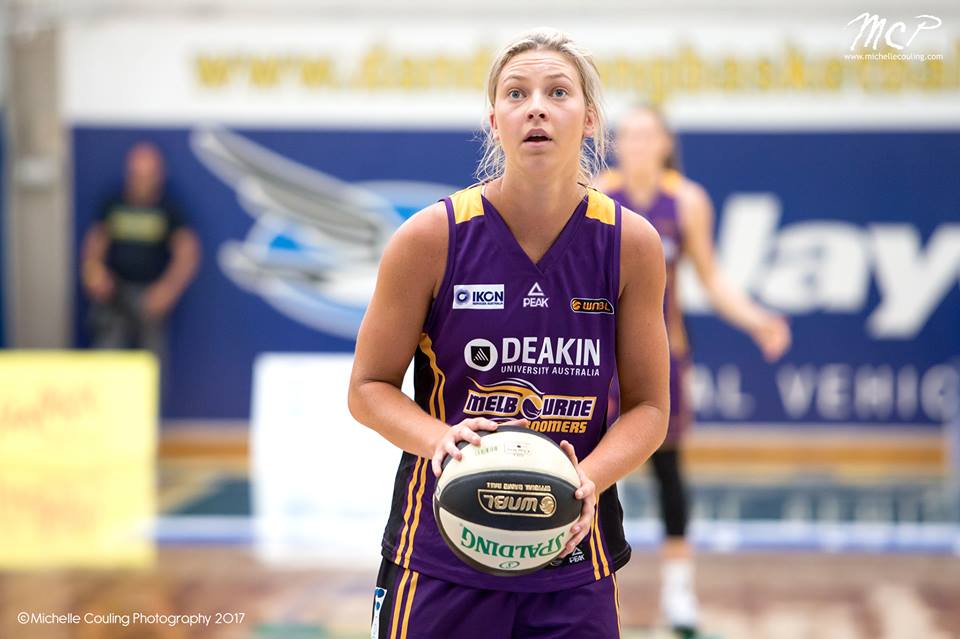 March 28, 2017 | Melbourne Boomers news
Following an impressive debut season in the WNBL, 22-year old Bec Ott has signed for a second season with the Deakin Melbourne Boomers. Starting the past season trying to impress Melbourne's coaching staff at development player tryouts, Bec quickly won herself a senior contract and hasn't looked back, making her WNBL debut and going on to earn solid minutes over the second half of the 2016/17 season. A product of Knox Basketball, Bec cut her teeth at domestic level with the Wantirna Jetbacks and progressed through the ranks to become a leading player with the Raiders at representative level, earning a Big V Most Valuable Player award at U23 level in 2015. "I'm really excited to be back with Melbourne. Last season was a huge experience for me, I'm looking forward to taking another step and working with Guy and the coaching staff again," said Bec. "The support around the club is fantastic, it really is one big family. I can't wait to see all of our fans again, and also to meet our new supporters and members."
For coach Guy Molloy, bringing Bec back for another season was an easy decision. "Rebecca really impressed me in her rookie season because of her work ethic and good feel for the game," said Molloy. "She is a terrific young player to coach, always wanting to learn more. I have no doubt Bec will continue to progress strongly as a Boomer next season." The Boomers have now announced five players for the 2017/18 WNBL season - Jenna O'Hea, Britt Smart, Monique Conti, Maddie Garrick and Bec Ott - with at least a further three players to be announced in the coming weeks. "We plan on making one more player announcement this week, followed by two more in the weeks ahead," said Boomers GM Justin Nelson, adding "We're really happy with the way our roster is coming together, it's an exciting time to be a part of the Boomers family."