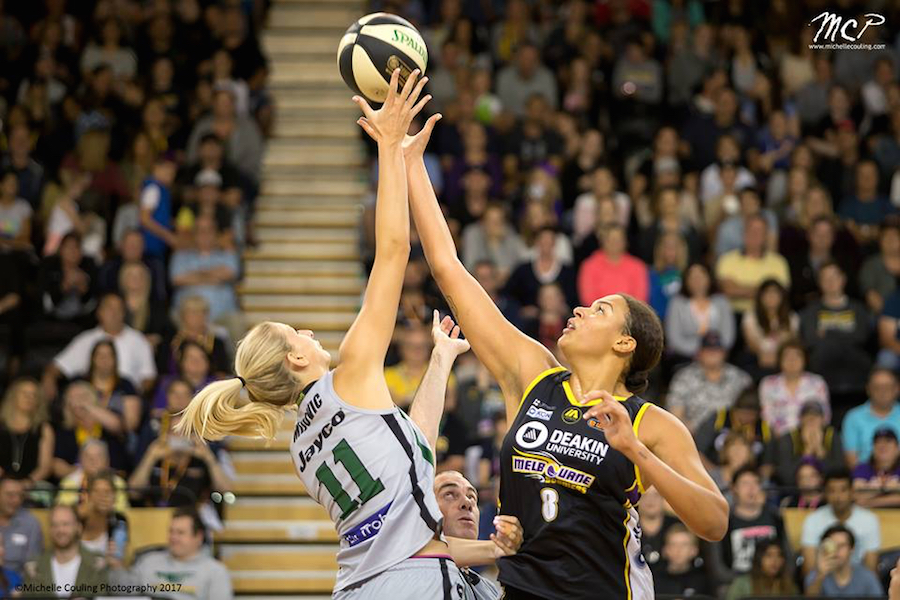 September 19, 2018 | Melbourne Boomers news
The Deakin Melbourne Boomers and Dandenong Rangers will meet for the first time in 2018 this Sunday at Casey Stadium as both teams continue preparations ahead of the league's opening round in mid-October.
The arch rivals will square-off in front of a crowd eager to see each team's rising stars with a number of younger players expected to see court time.
The Boomers are back home after claiming the Triple Crown in Gippsland last weekend with two wins against Bendigo Spirit.
The Rangers will play two games this week, starting with a home game against Bendigo on Friday afternoon.
"With just a few weeks until the season starts, all teams across the league are back on court and preparing. It's important we tick boxes and look right across our squad, so you can expect to see some of our young players in action," said Boomers GM, Justin Nelson.
This Sunday;s game will tip-off at 3pm at Casey Stadium. Tickets to the big game are available HERE.
Earlier today the Boomers announced their quest for 2,500 Members, a goal that is within reach after the Club ticked past 2,000 Members earlier this week. 
To join the Deakin Melbourne Boomers, check out all membership options HERE.