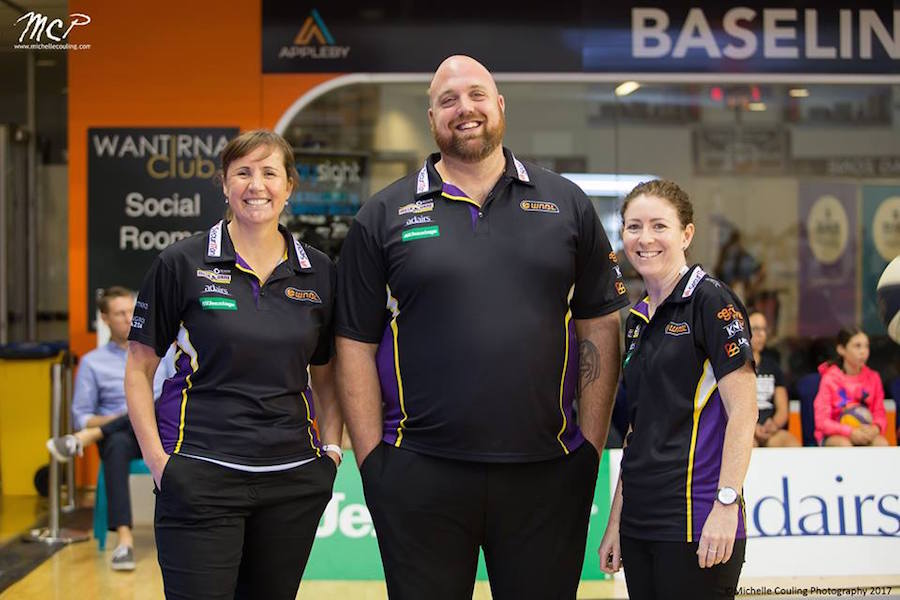 June 7, 2018 | Melbourne Boomers news
The Deakin Melbourne Boomers have unveiled their WNBL season 2018/19 coaching staff with a new member joining Head Coach Guy Molloy's staff.
Katrina Hibbert (Lead Assistant Coach), Paul Flynn (Assistant Coach) and Nicole Howard (Head of Scouting) will again form part of the coaching staff, with former West Coast Waves and Tall Ferns coach Kennedy Kereama joining as an Assistant Coach.
For Kereama, who recently handed the reigns of the New Zealand Tall Fern's team over to Molloy, the chance to join Melbourne's WNBL team is an opportunity he is looking forward to.
"I am very excited to be involved with the Boomers staff, players and club this WNBL season. I have always been a big supporter and fan of what the Boomers represent. Their community engagement, marketing and professionalism on all facets is what sets them apart from all programs. I am honoured to be a part of it," said Kereama.
"Guy and I had an excellent working relationship during our time together with the New Zealand Tall Ferns. He has been a great mentor and I look forward to working with him in the WNBL."
"I hope my past experience in the WNBL and in International basketball can help Guy and the team in any capacity needed in the quest for a championship. I am really looking forward to enhancing the team and staff environment and culture in anyway I can," Kereama added.
For Molloy, who is entering his sixth season at the helm of the Boomers, the assembled coaching staff is one that he knows will continue raising the bar across all areas of the club.
"Katrina, Paul and Nicole have all cemented themselves as valuable and vital coaching assets at the club, and to add Kennedy is yet another positive step forward," said Molloy.
"I'm very confident we have a hard-working group of coaches who will keep working tirelessly and collaboratively to bring out the best in the playing group."
2018/19 Boomers Coaching Staff
Head Coach: Guy Molloy
Lead Assistant: Katrina Hibbert
Assistant: Paul Flynn
Assistant: Kennedy Kereama
Head of Scouting: Nicole Howard