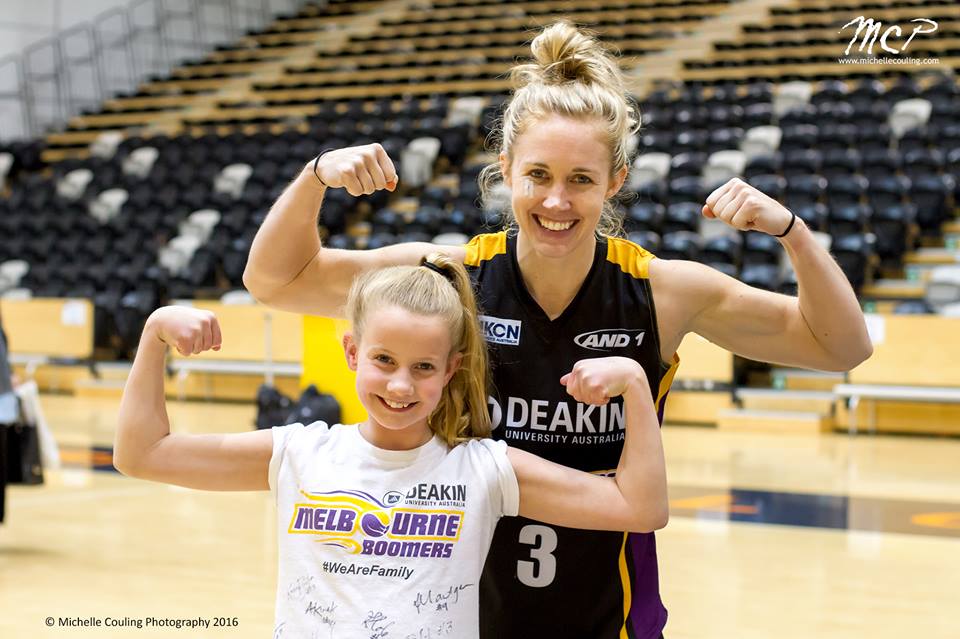 February 19, 2017 | Melbourne Boomers news
The Deakin Melbourne Boomers will open the doors to the State Basketball Centre on Tuesday February 21 for all grassroots coaches, players, administrators and parents. There will be two sessions running at the same time - Coach the Coaches with Guy Molloy - and Inspiring Young Women with Justin Nelson and a number of Boomers players. "Both of these sessions are totally free and open to everyone across grassroots basketball," said Nelson, adding "Last year's sessions were terrific and we were pleased to receive really positive feedback."
TUESDAY FEBRUARY 21 - COACH THE COACHES (7pm @ SBC)
This is an open invitation toÊ
ALL
Êcoaches at domestic and representative level to come along and hear from Boomers Head Coach, Guy Molloy. Held on our home court, Guy will take you through all the skills and drills he uses to build fundamentals for players of all ages, from grassroots level all the way to the elite players. No need to register, just turn up. This session is a must and a fantastic opportunity for all of your coaches, at any standard.
TUESDAY FEBRUARY 21 - INSPIRING YOUNG WOMEN (7pm @ SBC)
This is also an open invitation for administrators, committee members, coaching directors, coaches and any key people at your club/association involved in your girls/women program. Meet and hear from leading Boomers players as they talk about their junior career, the things they were inspired by and what they do now as elite-level players to inspire the next generation. This is an open conversation and a great way for all of us to share in ideas and initiatives we are undertaking to inspire young women. The session will go for 90min and be held in the function room @ SBC. The State Basketball Centre is located in Wantirna South, right beside Eastlink (take the High Street Rd exit).