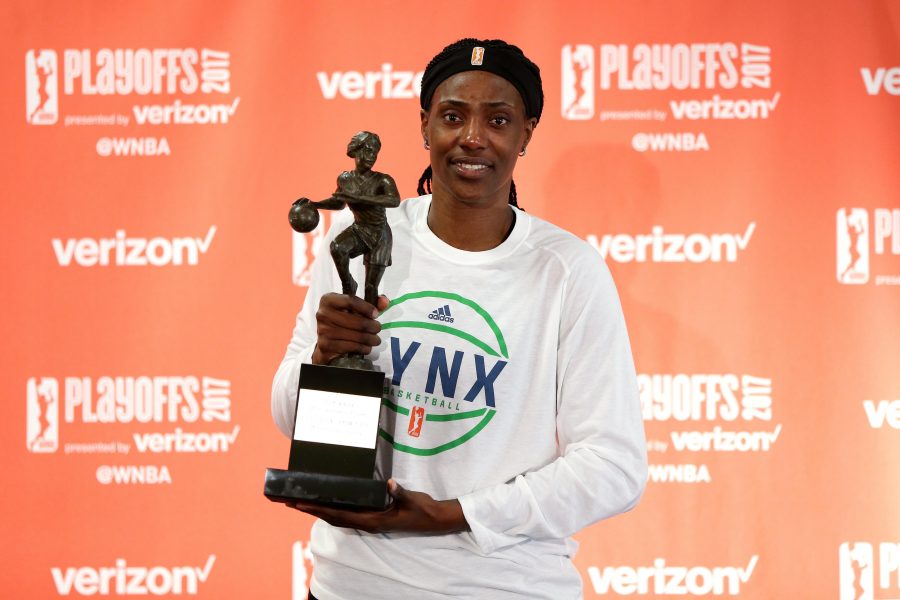 October 4, 2017 | Melbourne Boomers news
The popular
8 Ambassadors in 8 Weeks
campaign being rolled-out by the Deakin Melbourne Boomers has hit its highest peak with international star and recently announced WNBA MVP Sylvia Fowles named as the 8th ambassador for the coming WNBL season.
One of the world's very best players for more than a decade and currently competing for the Minnesota Lynx in the WNBA championship series against Los Angeles, Fowles was keen to get involved as an ambassador when long-time friend Lauren Jackson reached out to her.
"Sylvia and I have played a lot of basketball against each other, not only is she a friend, but she is a very talented player, a fantastic person and is always keen to support and give back to the game," said Jackson, the Boomers' Assistant General Manager.
"Our club is really supportive of connecting women's basketball across Australia, and overseas," said Jackson, adding "When I brought in the idea of having Sylvia as a Boomers ambassador and extending our connection to women's basketball in other parts of the world, it all made immediate sense." 
"We're all responsible for growing the game and Sylvia is very supportive of that. I was so happy when she said yes."
The 6-foot-6 centre's dominant WNBA season has just led the Lynx to a league's best 27-7 record. Originally drafted by Chicago Sky, Fowles is only the second player in WNBA history to win the MVP award in her 10th season or later.
"Sylvia is a star, she is absolutely one of the very best players in the world and I'm so pleased she is looking forward to supporting women's basketball in Australia and being an ambassador for Melbourne's WNBL team," Jackson added.
For Fowles, upcoming playing duties in China will prevent her from visiting Melbourne just yet, but she would definitely love to pay the Boomers Family a visit at some stage in the future.
"Lauren always tells me about Australia, it sounds like such a nice place and I definitely want to visit really soon," said Fowles.
"I know basketball is very popular in Australia, the WNBL is a strong league and Lauren has told me about the Melbourne Boomers and how much everyone in Melbourne loves sport. I'm looking forward to visiting," Fowles added.
When approached by Jackson, Fowles was keen to do her bit to support girls and women in basketball by being an ambassador for the  Boomers, Australia's longest-running elite-level women's team when approached by Jackson.
"I love seeing girls at games, connecting to basketball and supporting their favourite players. To be an ambassador at the Melbourne Boomers will hopefully 

help grow the game, 

foster a spirit of camaraderie amongst fans in both countries and

 show the fans in Australia that 

there are lots of opportunities out there to play the game globally," said Fowles.
"I look forward to coming out to Australia to say hello to everyone at some stage and I'll be sure to keep a very close eye on Melbourne's games."
Melbourne opening home game is on Saturday October 7 at 3pm at the State Basketball Centre. Tickets to the game are available at www.trybooking.com/BOOMERS