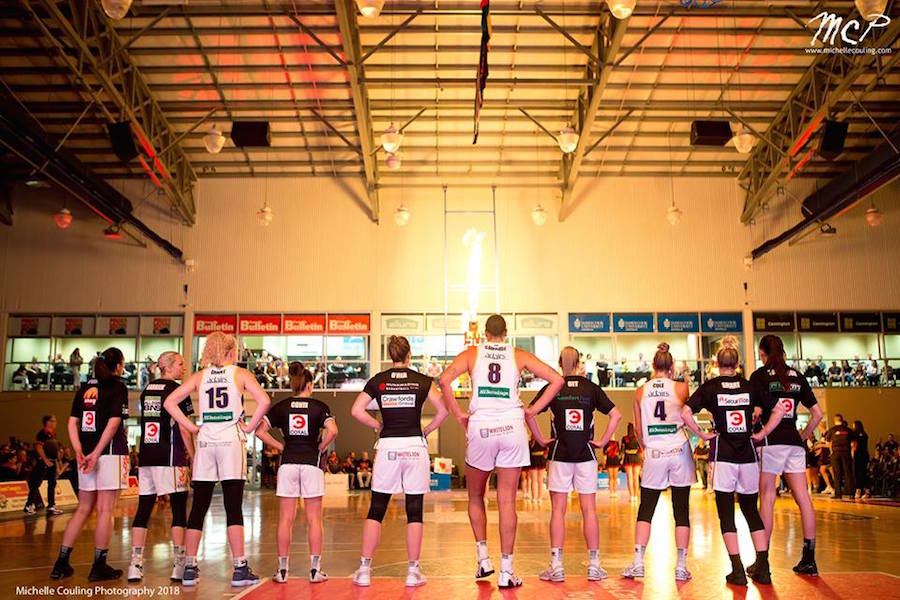 January 13, 2018 | Melbourne Boomers news
The Deakin Melbourne Boomers have called on their devoted Boomers Family to bring plenty of noise next Thursday night as they attempt to square-up the WNBL Grand Final Series.
Following a 64-69 loss to Townsville on the road, the Boomers will need to win game 2 to remain in the hunt for this season's championship.
In front of a vocal, sold-out Townsville audience, the Boomers put up a valiant fight against an impassioned Fire side in an incredibly close game that kept Boomers fans on the edge of their seat.
Jenna O'Hea played a Captain's game through the full 40 minutes, finishing with 9pts, 10rbs, 4ast and 3stls. The team leader was instrumental in keeping the Boomers within striking distance of the Fire.
Liz Cambage kept largely out of foul trouble, finishing with a game-high 26pts along with 13rbs. However, it was her defensive game that shone through with four swats even drawing some acknowledgement and applause from Townsville fans.
Bec Cole put in the hard work off the bench early on, while young guns Ash Grant, Bec Ott and Monique Conti all got time on the floor, working well with the team to keep the game close through all four quarters.
Britt Smart (7pts, 3rbs), Kalani Purcell (11rbs, 4ast), Cambage and O'Hea worked together to brush off plenty of the Fire's defensive efforts to make a run at the win halfway through the final term.
However, a lowly 13 per-cent shooting stroke from outside the arc proved to be a thorn and the visitors just couldn't land enough blows to stop the home team.
Despite a tightened Boomers' defence through the second half, it wasn't quite enough to get them the win, the home team holding momentum in the final minutes to snag themselves the first win of the Grand Final Series.
"We did a lot right," said Coach Guy Molloy, adding, "But we'll go away and look at some areas that need tweaking. It's a best of three series and we're looking forward to stepping on court this Thursday night in front of our fans."
Thursday night's game at the State Basketball Centre is currently a sell-out, though the club stated today that they are currently looking at some seating modifications that will hopefully add another 50 additional seats.
"At this stage we look like some more seats will open for sale on Monday at some time", said Boomers GM Justin Nelson.
"We do have people contacting us and going onto a waiting list for any available tickets, so I'm sure they will get snapped up quickly."
With the additional seating the Boomers will be playing in front of a capacity 3,551 crowd.
A win for the Boomers would send the Series to a third game and keep Melbourne's hopes of taking the title alive.