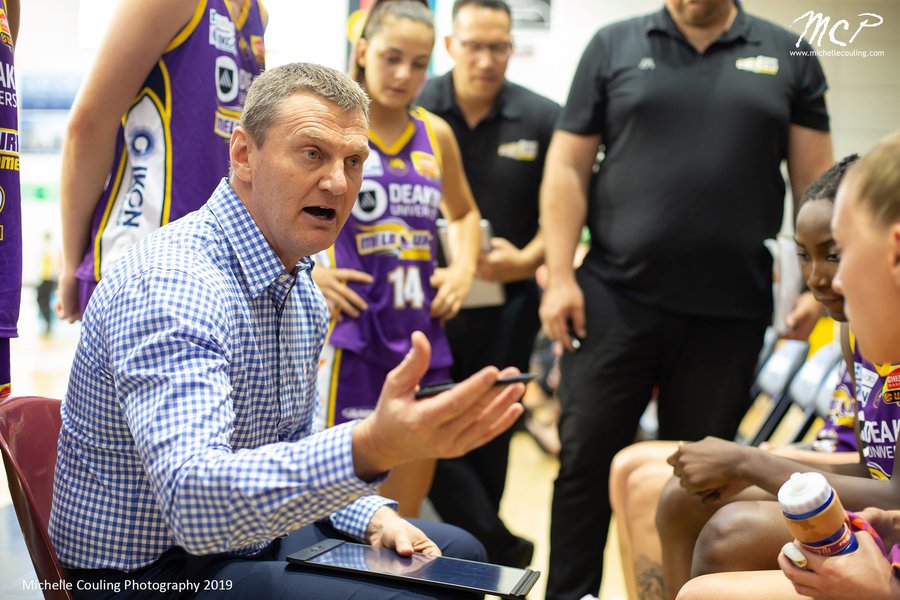 January 26, 2019 | Melbourne Boomers news
Ahead of the 2018/19 WNBL Finals this weekend, we went one-on-one with Deakin Melbourne Boomers head coach Guy Molloy to see how he has prepared for another final's series.
The two-time WNBL Coach of the Year has spent six seasons at the helm of the Boomers and is ready to take the club to victory in their second successive finals campaign.
What were your goals before the regular seasons end?
We wanted to have great momentum – so finishing the regular season with another strong win has now helped us propel into finals in a really positive frame of mind.
How do you think the Boomers game-style will stand up in finals?
I think we're ready to go and are made for finals. Our movement of the ball, execution, pace and those things we aim to have at a really high level. There are some things that we've had as a focus all along this season that we've tried to become better at and, so far, we think it's been a good result.
How will you take your previous finals experience into this year's campaign?
The mission around this team was to try and resolve some of the issues that we had that ultimately cost us the three-game Grand Final series last year. There's the experience and the lessons learnt, and, if we're fortunate enough to be back in the same situation playing off in the championship, hopefully those experiences will count.
Which Boomer's players will be key in this year's finals?
I think all of them will be! We try to plan our team and evolve our team around having a really strong spread of contributors and that's what we've achieved.
What message do you have for Boomers supporters ahead of finals?
Get excited Boomers fans – it's going to be a cracker of a series. We've got a good team and we know we're going to be ready to go.
The Boomers will play their first Semi-final at the State Basketball Centre tomorrow (Sunday January 27) at 5pm.